UPDATE: The 2017 Seasonal Catalog (and all prior Seasonal Catalogs) and its featured products are no longer available for purchase.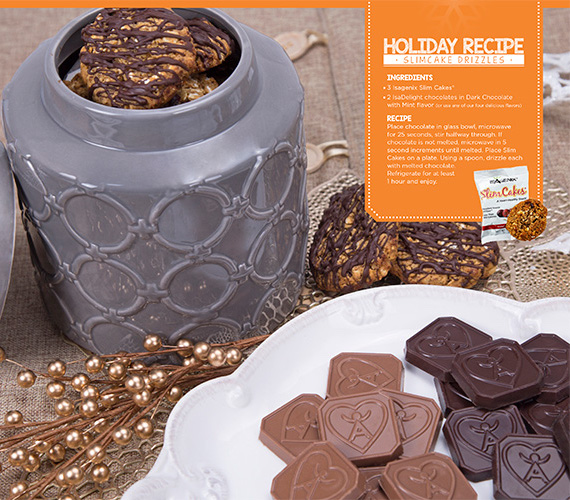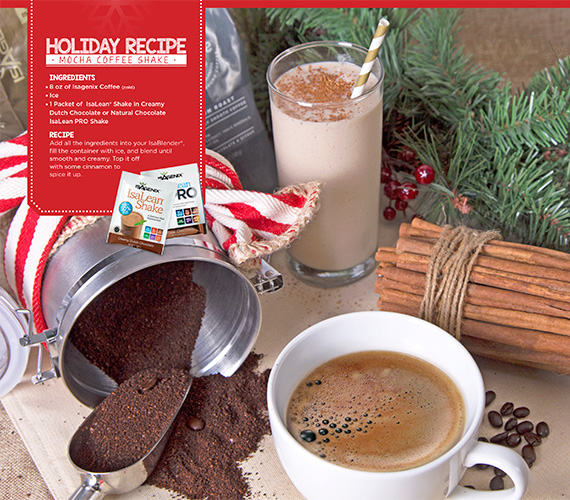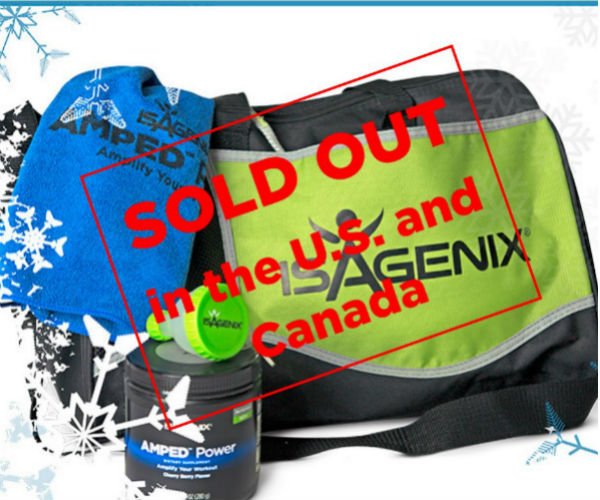 The holidays are here, and it's the season of giving. Isagenix has a catalog full of great products that are perfect for sharing as gifts this winter, but we've stepped it up a notch and created some great promotions that will make those gifts even sweeter.
The Seasonal Hot Deals Catalog is the perfect guide to take advantage of special promotions and discover recently launched products like Isagenix Coffee and AMPED™ Power along with new flavors of IsaDelight® chocolates.
This year's seasonal promotions include:
Buy 3 boxes of IsaDelight and the 4th is FREE, a $40 savings!

Sold Out in the U.S. and Canada:

 Buy 2 bags of Isagenix Coffee and receive a complimentary Isagenix-branded mug.
Sold Out in the U.S. and Canada: Buy 3 bags of Isagenix Coffee and receive a complimentary airtight container, perfect for storing fresh coffee.

Sold Out in the U.S. and Canada:

Buy 2 canisters of AMPED Power and receive a complimentary gym bag with an AMPED-branded towel and funnel for your water bottle.
A Winter Survival Kit including C-Lyte®, Isamune® With Zinc, Sleep Support & Renewal™, and e+™.
Look no further for your next holiday gift, and watch out for the seasonal catalog in your next Isagenix order. Celebrate the winter season, stay healthy, and enjoy delicious treats—all at the same time!
To take advantage of these seasonal deals, you can order them wholesale, but they are not available on Autoship. Simply log in to your Back Office, start an order for the U.S. or Canada, and choose "Seasonal Hot Deals" from the product categories.
If you want to learn more about our no-compromise products, visit IsaProduct.com or the Isagenix Fall 2015 Product Catalog.