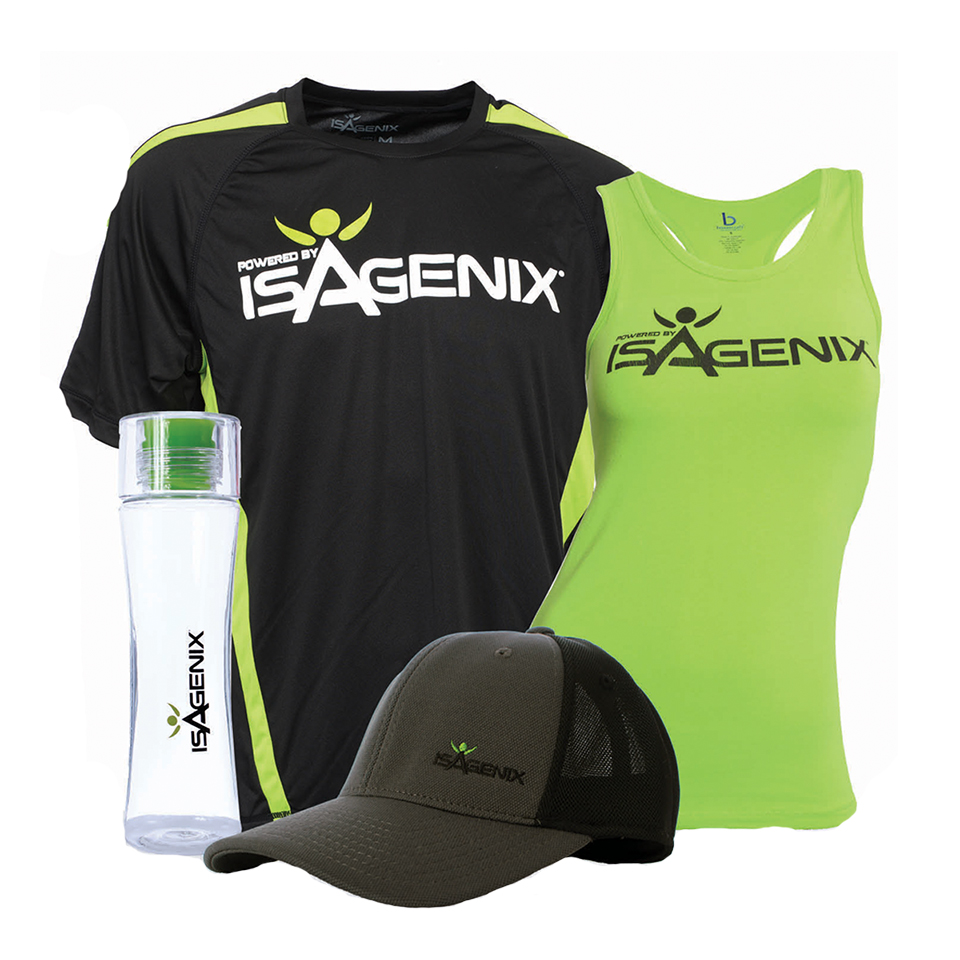 IsagenixGear.com wants to make sure you look sporty whether you're running to the gym or sharing your love for Isagenix—that's why they're offering 10 percent off your first order, available until Wednesday, April 30.
This exciting limited-time offer is a great way to elevate your style by wearing the latest fashion-forward Isagenix-branded apparel! Not only will you spark up a conversation over your sleek new look, but you'll also be able to promote your business by sharing your story.
To receive a 10 percent discount off your first order, go to IsagenixGear.com, select your apparel and add it to your cart. Next, scroll down until you see "Apply Coupon" code and enter "ISAFYI10APRIL14" before completing your payment information.
Please note that only one coupon code can be entered per account.
For future IsagenixGear.com promotions, visit the "Product" page on IsaFYI.com.