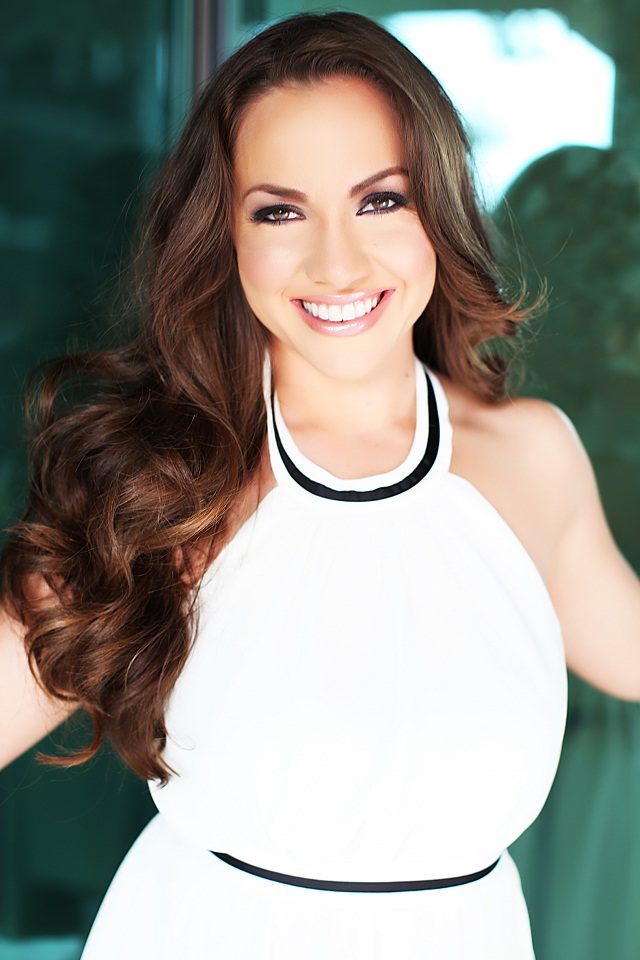 Before Savanna was crowned Miss Arizona United States on April 13, 2014, she was a passionate middle school math teacher who enjoyed helping her community. While her life appeared calm on the surface, she was silently battling her own health issues.
There She Is
The oldest of nine raised by a single parent, Savanna was a good student who looked to her teachers for guidance while growing up.
"They were instrumental in seeing me go to college," says Savanna. "Their influence is what inspired me to become a teacher."
At 18, she turned to pageantry to cover the cost of college.
"They offered incredible scholarships," recalls Savanna.
Little did Savanna realize her dream of becoming her family's first college graduate would also include her childhood dream and title of 2009 Miss Arizona America too!
Driven and Determined to Inspire
By 2013, Savanna was faced with a new lesson—one she had to learn on her own. Luckily, she had the support of her family and her boyfriend, Will.
"I was dealing with anxiety and depression," shares Savanna. "Some days were harder than others to get out of bed."
To make things worse, she lost her job just days before Christmas. Her strength kept her grounded and focused on getting better.
In February, while at the gym, Will was approached by someone looking to share Isagenix. As a fitness competitor, he was excited about the product benefits and agreed to try them. So did Savanna.
Less than one month into her first 30-Day Cleansing and Fat Burning System, a former pageant colleague suggested she compete in the 2014 Miss Arizona pageant. A generous sponsor even stepped in to help cover the costs.
"They said, 'You've done this before. You are completely focused on health and fitness. You have a brand new aura about you and you're going out in to the community and volunteering. That's everything you need to be Miss Arizona. Why not just compete?' So, I said 'yes,'" laughs Savanna.
That person was right! In April, Savanna was crowned 2014 Miss Arizona United States. Additionally, her flawless physique won her best overall swimsuit. The prize? Seven days in Cabo and a professional photo shoot with a highly regarded swimsuit company.
Leaving a Beautiful Legacy
Today, Savanna is happier than ever, actively giving back and teaching, only this Zumba-certified fitness instructor now teaches barre classes, which is a combination of Pilates, yoga and ballet movements.
She's also preparing for her July 4 Miss United States pageant in Washington, D.C.
"All I do is run from class to photo shoots to events," adds Savanna. "e+ gives me the energy to take on each new day!"
While she focuses on her yearly commitment as Miss Arizona, Will actively builds their Isagenix business.
"Tony and Char are our mentors," shares Savanna. "They taught us not to focus on numbers or our tree. Just help people who want to be helped. So when we hit Crystal Executives in April we were shocked."
That's not all! Savanna is also considering returning to school teaching in the fall, plus is helping Will with their start-up fitness company called Will Powered.
"I would like to get to a point where I no longer have to work and can focus solely on community service," says Savanna.
For more success stories, visit the "People" tab on Isagenix.com.
 Isagenix wishes you the best of luck in Washington, D.C. this July Savanna!