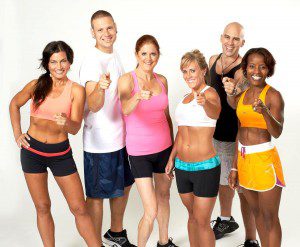 The IsaBody Challenge® is better than ever! With exciting new enhancements announced at 2012 "Your Future Starts Today" Celebration, the next set of participants are in for an incredible life-changing transformation journey!
What's more, back-to-back Challenges are encouraged by the judges so past participants can join again and take advantage of this year's exciting new improvements too.
We're going to give out more prizes to more people through monthly drawings and 90-Day Transformations Awards
We're going to reward the top IsaBody Challenge promoter with a trip on the 2013 IsaBody Challenge Transformation Cruise
We will transform more lives than ever before
You can share your success with others and #BroadcastIt using social media
The Back Office is easier to use than ever making tracking your progress a cinch
And, we'll teach you how the IsaBody Challenge can boost your Isagenix business.
So, what are you waiting for? Sign up for the IsaBody Challenge today and join the hundreds of Associates who have already released thousands of unwanted pounds for a new lease on life.
To register, log in to your Back Office "Contests & Promotions" section and click on the IsaBody Challenge "View Contest" button to start a new Challenge!