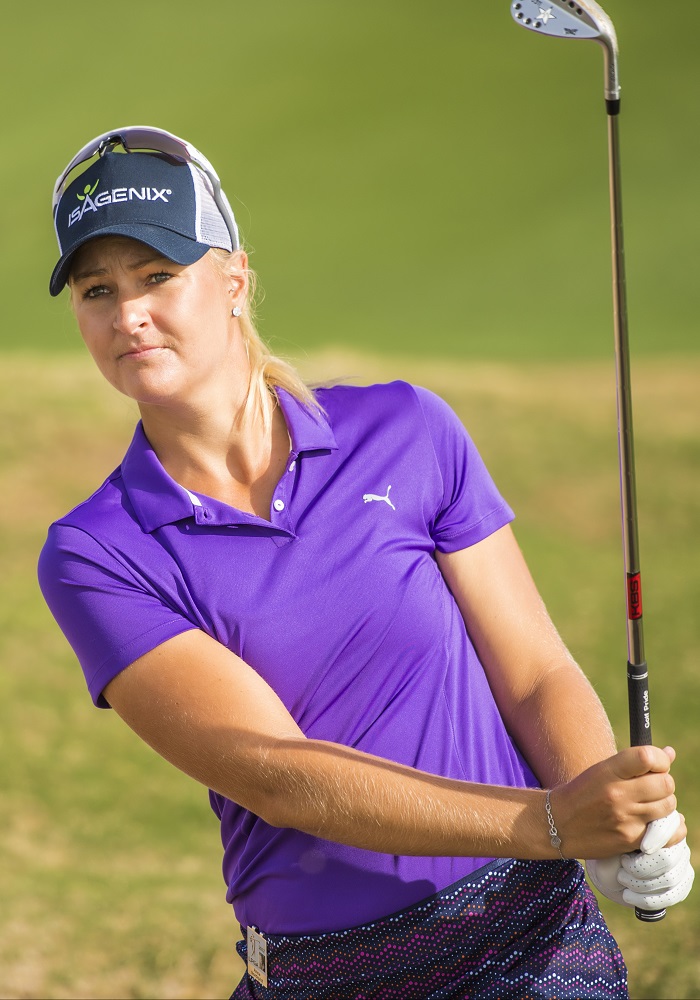 Growing up with two brothers in Sweden, Anna played almost every sport imaginable before discovering golf at 13. She quickly fell in love with the game, and her passion and talent were evident as she continued to play at an elite level throughout her teenage years.
Later, Anna moved to the United States to attend Arizona State University where she met Erik Coover, owner and senior vice president of field development, and played an impressive four seasons on the school's highly accomplished golf team.
Since then, Anna has won seven times on the LGPA Tour, including her most recent win at the Bank of Hope Founders Cup in March. Currently ranked No. 10 in the world, Anna is also a four-time member of the European Solheim Cup team and recently represented Sweden in the Rio 2016 Olympics.
Now, we're welcoming her to our Isagenix family as the first female to join Team Isagenix Elite.
Products She Can Trust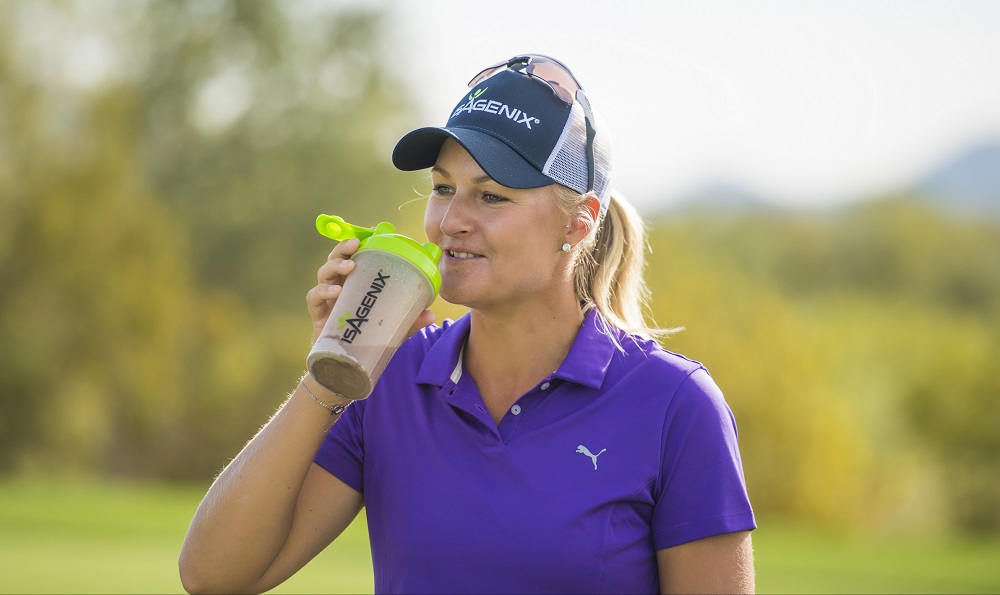 Since her youth, Anna has struggled with many food allergies and intolerances but has never let those stop her from becoming a successful athlete.
"Growing up in Sweden, breakfast was a ham and cheese sandwich, yogurt, or oatmeal – none of which I could have," said Anna.
Anna has been allergic to flour, dairy, and oats since childhood and has more recently developed intolerances to certain fruits and nuts, making it difficult to get the nutrition she needs.
"I've never focused on what I can't eat, just on what I can," she said.
Anna has never given up on finding nutrition that gives her the fuel she needs, and after trying close to 15 different protein shake brands, she finally found the right match with Isagenix.
"Erik was always the one to eat healthy and focus on nutrition when we played together at ASU," said Anna. "He was the kind of person who would lift you up and inspire you to do better, so when he told me about the Isagenix products, I definitely wanted to try them."
Isagenix has provided Anna with a convenient way to help her stay healthy and fit, both on tour and at home. Her favorite products are the plant-based IsaLean® Shakes and Bars, and she loves that she can trust that the products won't cause an allergic reaction on a long road trip or flight.
A Day in the Life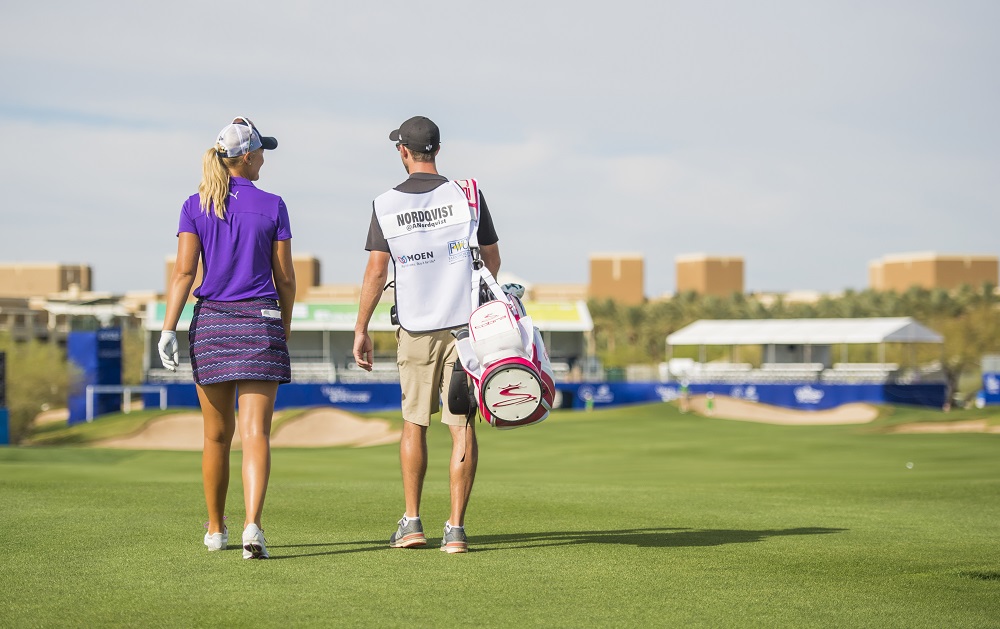 On a typical day, Anna spends her mornings in the gym, followed by a few hours of practice. After a lunch break and some rest, she gets back to the course for more in the afternoon. With Isagenix, Anna is happy to have finally found a substantial breakfast option to keep her fueled throughout the day.
"Usually, I'll have an IsaLean Shake, or I love to make pancakes with the plant-based Rich Chocolate IsaLean Shake," said Anna.
She has created her own recipe that eliminates any ingredients she can't ingest.
Anna relies on AMPED™ Hydrate to keep her replenished throughout the day – especially with the humidity she faces every day in Florida.
Inspired by This Family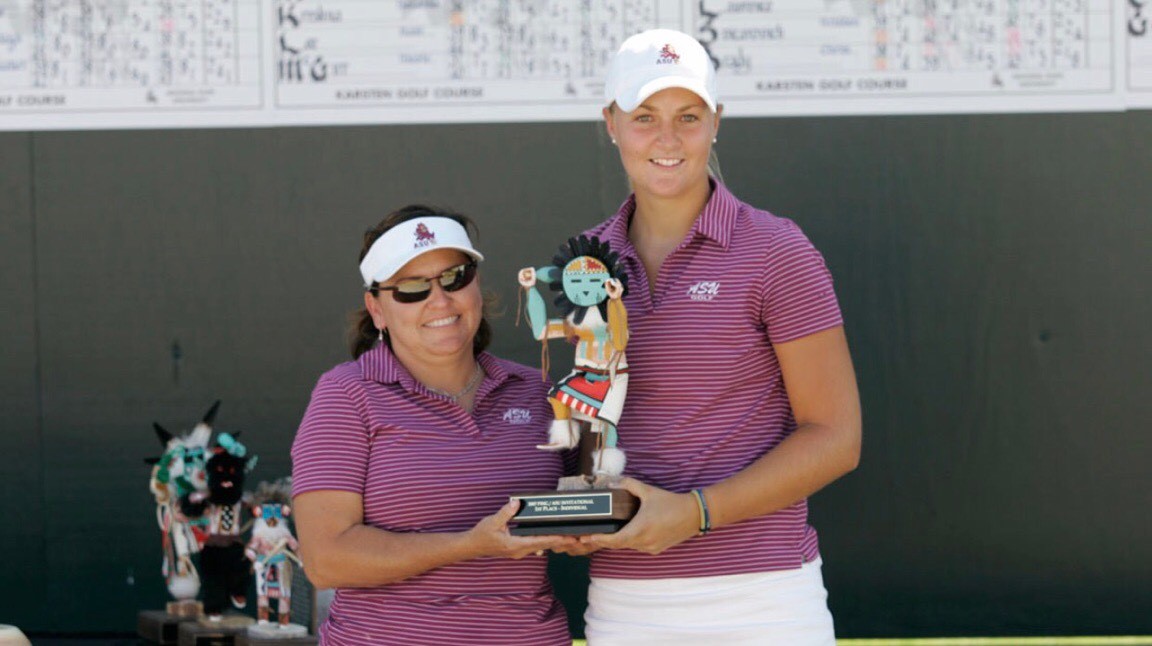 "Between the culture here and the products that work for my food allergies, I feel like the stars have aligned with Isagenix," said Anna. "Since day one, I've felt like I was part of a family, and I have been so welcomed by everyone."
Anna is extremely excited for her future with Isagenix and loves seeing what her fellow athletes on Team Isagenix are up to. One day, she hopes to run in the New York City Marathon and is grateful to have a community that can give her advice on how to use the products and train with Isagenix.
"I'm so inspired by everyone in the Isagenix family, not just those who are athletes. Everyone's stories are so incredible," Anna said. "I am driven and work hard to be my best each day, and I feel blessed to have found a company who is doing the same with their products and their mission to change lives."
"If I can help others who are experiencing similar problems with food allergies, then I'm happy. I want to inspire those who feel like they are running out of options and show them that there is a solution."
Anna's IsaLean Pancakes
2 mashed bananas
1 egg
1/3 scoop Rich Chocolate IsaLean Shake Dairy-Free
In a large bowl, combine bananas, egg, and IsaLean Shake; mix until smooth.
Heat a lightly oiled griddle or frying pan over medium high heat. Pour or scoop the batter onto the griddle, using approximately ¼ cup for each pancake.
Optional: Add berries to the top for extra sweetness.