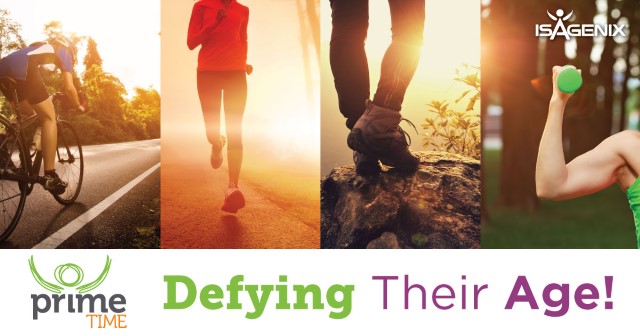 For many Prime Time members and Isagenix Customers, age is just a number. And for these four Prime Time members, healthy aging is a way of life. Today, these ladies are doing things they never thought they would do during the prime of their life!
Maria DeRosa
Age: 65
Years With Isagenix: 2
Ten years ago, Maria's plan was for her daughter to take over their family restaurant business while Maria went back to teaching part time during her retirement years. This former teacher never envisioned that she would be running marathons and creating a new entrepreneurial career for herself.
Before taking up marathon running, Maria never ran more than a few miles at a time. However, in the spring of 2017, she decided to run the LA Marathon at the urging of her boyfriend and her running coach and friend, Lorna B. They both had a belief in her that she could complete the race, even though Maria herself had some doubts. However, she decided to run to prove she could do it.
"Running offered me an opportunity to connect with the universe and with my mind," Maria said. "I wanted to release and let go of any of past pain."
While training, Maria used Isagenix products to help her sleep better and release weight.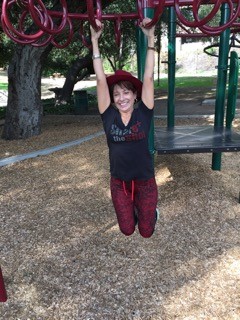 She used a vision board to motivate herself while training, and every morning, she would look at her vision board, which had a picture of running shoes, a medal, and a silhouette image of a female runner and then say to herself, "That is YOU, Maria!"
The vision board and positive affirmations paid off. Maria completed the marathon in a little over six hours and remembers crossing the finish line in "a bit of dream state." She feels that the combination of nutritional support, consistent training, and the support of friends and family helped her reach the finish line.
"By sharing my story with other 60+ women, I have discovered that life in prime time years can be happy, fun, and joyful," she said. "I have created a new identity. I am truly blessed and at peace."
Barbara Hannig
Age: 61
Years With Isagenix: less than a year
Barbara has always been active. She grew up as a gymnast and a diver – in her 20s, she took aerobics classes; in her 30s, she became a bodybuilder; and in her 40s, she took up running. By her 50s, Barbara had discovered cycling, but health issues had nearly convinced her that her cycling days were over.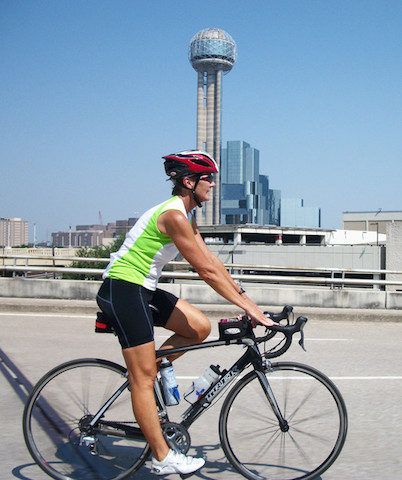 Luckily, Barbara was introduced to the Isagenix lifestyle, and the products helped her regain the energy she lost from surgery.
"The brain fog I had cleared," she said. "I sincerely believe with all my heart that Isagenix gave me the right nutrition in the right way so my body could heal."
Barbara joined Prime Time after being introduced to it by her friend, Cheryl, knowing the group and their focus would be a great fit for her. Today, Barbara is on her bike regularly and often rides with a group of men who are younger than her. She also recently added cross-training to her workouts in an effort to rebuild her overall strength.
"I believe as we age, building and maintaining balanced strength, mobility, and flexibility are key elements to staying healthy and mentally strong," Barbara said.
Caroline Collins
Age: 53
Years With Isagenix: 7
Growing up, Caroline's parents set an example of healthy living by regularly participating in activities such as hiking and running. So it is surprising that Caroline thought things like fat and fatigue were just normal parts of becoming middle aged. Isagenix helped her learn that fat and fatigue do not have to be the norm. Once she began using Isagenix, she found the products could help her stay on a path to healthy aging.
In addition to making Isagenix part of her regular diet, Caroline joined the Prime Time movement when it was launched in July of 2016.
"Now, we have a relevant group targeted to the needs and interests of the more seasoned members of the IsaFamily," Caroline said.
Once Caroline began to live the Isagenix lifestyle, got involved with Prime Time, and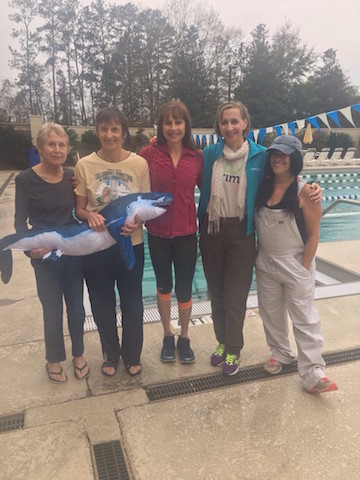 started to use the products, her family began to notice. Her mother asked her to share the IsaLean® Shakes with her to help her sustain the level of energy she needed to continue her active lifestyle. In fact, Caroline's mother is so determined to stay active and fit that for her 84th birthday, she committed to swimming 84 laps! Caroline was so proud she posted about her mother's goal in the Prime Time Facebook group, and received a lot of praise and support.
"The amount of enthusiastic support coming from so many people we didn't even know was impressive," Caroline said. "Mom was amazed that so many strangers took the time to high-five her across the miles, but Prime Timers have a bond that makes us instant kinsmen."
Now, Caroline's entire family uses Isagenix products, including her husband and son. Caroline loves how her life looks today with Isagenix and Prime Time in it. Years ago, she never thought she would be working for herself doing something she loves that keeps her active and lets her promote a lifestyle of health and balance. Today, Caroline regularly takes classes such as Zumba and ballet and participates in resistance training with her 67-year-old friend, Michele, almost every weekday.
Maura Lustig
Age: 62
Years With Isagenix: 9
Nine years ago, Maura was stressed out, afraid of growing old, and unhappy with the extra weight that had crept up on her. She saw that others her age were developing health issues and wanted to find a solution. At that time, Maura and her husband, Jeff, were introduced to Isagenix and nutritional cleansing. She tried the 30-Day System and was amazed at how fast her energy and sense of well-being returned. She also noticed a decrease in her weight.
Once Maura's energy returned and she began to lose weight, she started running and competing in half marathons while in her mid-50s. Recently, as she turned 60 years old, she began to focus on building her strength. She joined a local gym, hired a personal trainer, and became disciplined and focused on her fitness goals.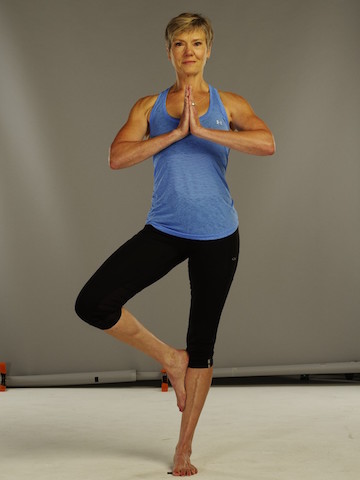 As a grandmother in her 60s, Maura is in incredible shape and no longer worries about getting old. She discovered the Prime Time movement and joined because she wants to give back while inspiring and empowering others.
"I want to show how we can achieve lasting results and build a community of love, support, and inclusion for all," she said.
For more information about Prime Time, visit NowIsPrimeTime.com, and check out the Prime Time blog.