When Steven Riecker's best friend, Roger, told him he had been diagnosed with amyotrophic lateral sclerosis, also known as ALS or Lou Gehrig's disease, the news made Steven realize that life and health aren't always guaranteed. He was quickly inspired to take action to help support Roger while raising money for ALS research.
Hiking for a Cure
An avid hiker, the New Jersey resident had hiked all over North America, including Alaska, Zion National Park, and the Gold Coast. Now, to honor his friend, Steven has set a goal to conquer the Appalachian Trail and raise funds to make a significant impact on ALS research. He is dedicating five months to hike from Georgia to Maine.
Isagenix provided Steven with the confidence to take on the 2,200 mile trek with the top-notch fuel found in the AMPED™ Performance line. His family and friends will coordinate drop shipments during his hike to ensure he has a constant supply of the products he loves. As dedicated hikers know, the weight of your pack can greatly contribute to your success or demise on the trail, so Steven will only be able to carry a few days' worth of food at a time. Purchasing the right equipment for a hike of this magnitude is pricey, but Steven was able to use the income he earned through his Isagenix business to cover the cost of upgrading his equipment to be fully prepared.
Looking for a New Way
Steven didn't always have such stellar health and wellness. By the time he reached 50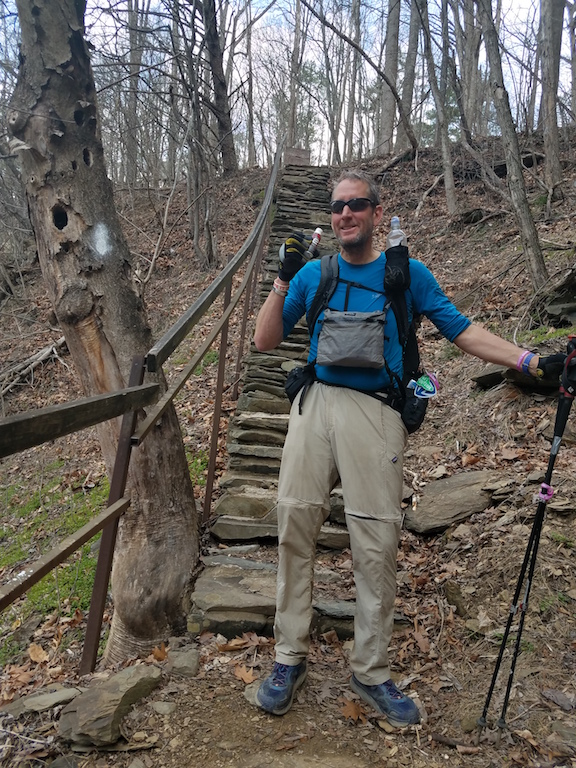 years old, he was overweight, despite living what he felt was a healthy lifestyle. After working in printing for 25 years, the industry began to decline due to economic changes, and job stability was becoming an issue. Five years ago, Steven found himself searching for a solution to earn additional income and maintain his health and wellness.
Steven tried a few other direct selling companies before being introduced to Isagenix. He chose Isagenix because of the quality products and was drawn to the overall integrity of the company. After Steven started using Isagenix products, he released 28 pounds and 20 inches, regained the energy he had lost, and put on seven pounds of lean muscle.*
Prime Time Support
Through Isagenix, Steven joined the Prime Time community – a group created for those interested in healthy aging and living life to the fullest.
"Prime Time was the perfect demographic," Steven said. "The people are not committed to rolling over and playing dead. Fifty is not the end; it's just the beginning!"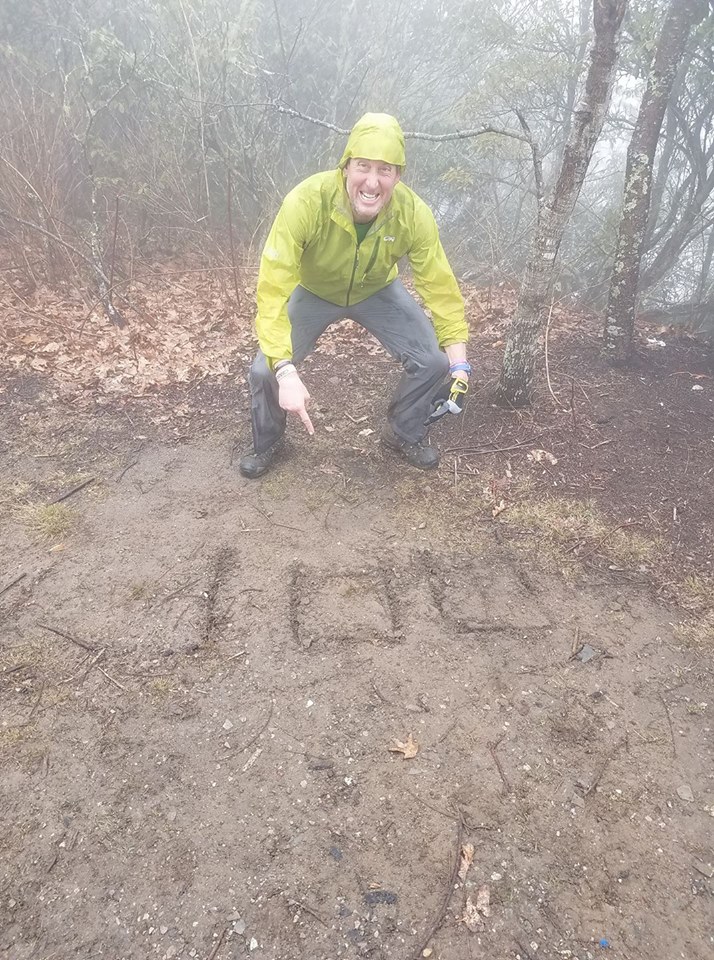 The Prime Time community is rallying behind Steven as he shares his journey in their Facebook group. To date, Steven has raised nearly ten thousand dollars toward ALS research.
Steven began his hike on Saturday, Feb. 24, 2017, and has a goal to complete it by August 1, 2017.
"I love being part of something bigger than myself and contributing to making the world a better place," Steven explained. "Isagenix and my ALS journey are such a match for what I'm all about."
Sharing With the Community
While on the trail, Steven plans on sharing Isagenix with other hikers. He'll be carrying products with him to help fuel his hike, including e+™ shots, AMPED Fuel, IsaLean® PRO Shake, and IsaLean Bars. He knows how important it is to get the right nutrition when taking on a challenge like the Appalachians and hopes to help others see what a difference good nutrition can make within the hiking community.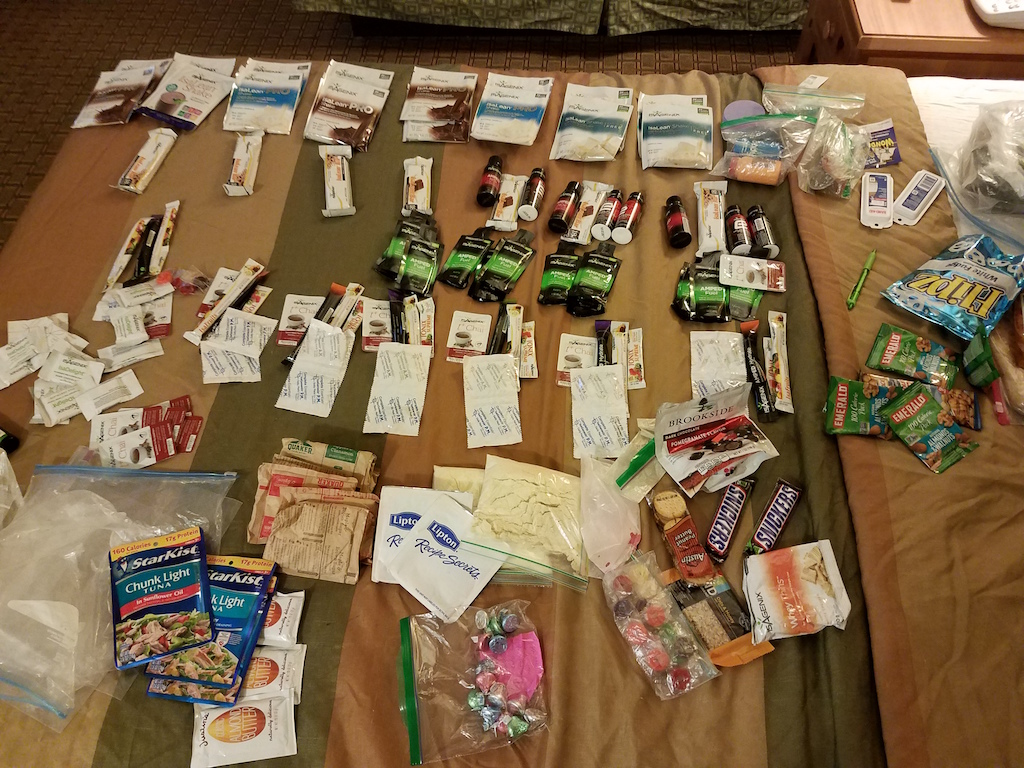 The sense of community Steven gains from being involved with Isagenix and Prime Time transfers over to the hiking trail.
"The Appalachian Trail hiker community and trail-town communities are the perfect storm of opportunity to transform world health, inspire and empower others, and share Isagenix products that will truly impact the planet," he said.
For more information about Prime Time, visit NowIsPrimeTime.com, and check out the Prime Time blog.
The ability to earn income under the Isagenix Team Compensation Plan depends on many factors including an individual Associate's business, social, and sales skills; personal ambition and activity; availability of time and financial resources; and access to a large network of family, friends, and business contacts. Isagenix cannot and does not guarantee any particular level of earnings. Even Associates who dedicate a significant amount of time, effort, and personal funds may not achieve a meaningful level of success. For average earnings, please refer to the Isagenix Earnings Disclosure Statement at IsagenixEarnings.com. 
*Weight loss, muscle gain, lifestyle, and other results depicted here reflect exceptional individual experiences of Isagenix Customers and should not be construed as typical or average. Results vary with individual effort, body composition, eating patterns, time, exercise, and other factors, such as genetic and physiological makeup.