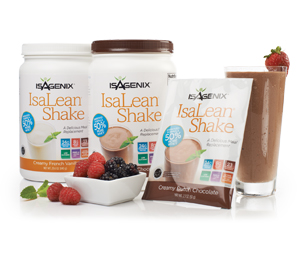 We are very excited to introduce our new IsaLean® Shakes, now with 50 percent more whey protein! Isagenix Founder, Master Formulator and Product B Formula Developer John W. Anderson has made the best even better by increasing protein and fiber while reducing carbohydrates and sugar and eliminating soy. These formulation changes, combined with well-publicized highs in commodity costs (whey protein costs are up over 100 percent from 2 years ago) has necessitated that we adjust prices. We are very proud that we have been able to minimize this increase through increased productivity in our purchasing and manufacturing processes.
Effective October 1, 2012, the following prices will be in effect:
Products New Price Increase
IsaLean Shake Canisters $39.95 $0.95
IsaLean® Pro Packets $49.95 $0.95
IsaPro® Canisters $39.95 $2.95
Systems
30-Day Cleansing and Fat Burning System $269.00 $1.00
Energy and Performance Solutions $269.00 $1.00
9-Day Deep Cleansing and Fat Burning System $132.95 $0.95
*Note: Check out the 2012 Fall Product Catalog for pricing on other systems and paks affected by this increase.
At Isagenix, we remain committed to providing great value while never compromising the integrity of our products. For more information about our products, visit Isagenix.com.
This post is also available in: Spanish