Savage Fitness Head Coach Talks Nutrition, Workouts, and More
Cathy Savage Fitness is known for producing notable competitive athletes from around the world. Many of their members are currently preparing to compete at the upcoming Fitness America Championships in Las Vegas this year.
Cathy Savage Fitness will be represented by elite competitors in five categories: bikini, model, fitness, figure, and physique. From the right nutrition to personally tailored workouts, the coaches are confident that their athletes will look their best when they take the stage.
Q&A With Andi Martin-Wagner
We caught up with Cathy Savage Fitness head coach and Team Isagenix athlete Andi Martin-Wagner, who will also be hosting the Fitness segment at the event, to delve a little deeper into the competitors' workouts, nutrition, and more.
Does everyone at Cathy Savage Fitness compete?
"At Savage Fitness, we have both lifestyle programs and competitive programs, which are open to anyone who wants to be involved. A lot of the people who start out in the lifestyle program don't want to compete. They simply want to get in shape and look better. Then they find they get into such good shape that they want to compete."
Why did Savage Fitness choose to include Isagenix in clients' routines?
"We want our athletes fueled with the best food and products. It's been really cool implementing Isagenix products over the last few years. They are the only products that we recommend."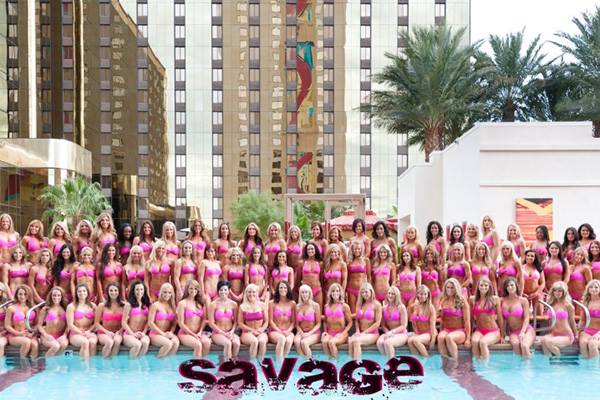 What is Cathy Savage Fitness' main goal for its competitors?
"Our ultimate goal is not to have ups and downs. We want people not have to go through the eat-everything-in-sight phase and gain 20 pounds, then have to lose 20 pounds for an upcoming show.
Those extremes are so hard on your body, and one of our main missions is to get people in the kind of condition where they don't have to do that. It's about staying consistent all year long—consistent clean eating and consistent training. We want them to be able to slide right into a show."
What difference have IsaLean® Shakes and IsaPro® made for your competitors?
"They are helping our competitors hold onto their lean muscle. A lot of times when people get ready for shows, they get really skinny toward the end and lose muscle. This has helped us keep muscle on our competitors. Many of them are using IsaLean Shake, IsaPro, or a combination of the two right up until the day of the show."
What type of workouts do you recommend to get ready for a show?
"We customize workouts for each specific program we offer. Training protocols include four to five days of strength training, functional workouts, high intensity interval training (HIIT) cardio, and specialty workouts. Clients work one-on-one with with a Savage coach to fine-tune the program to meet their needs."
What is one of your personal tips to keep your clients motivated?
"Step outside of your comfort zone once in a while to challenge yourself. It's a great feeling of accomplishment to try extraordinary things that you wouldn't normally do."
When someone is beginning their fitness journey, what Isagenix System do you recommend?
"For me personally, I see a lot of success with people who are just starting with 30-Day Cleansing and Fat Burning System. If they start off with that system with minimal exercise, they're going to see awesome results, and it's going to spark more of an interest. I love to start new people (not competitors) on that.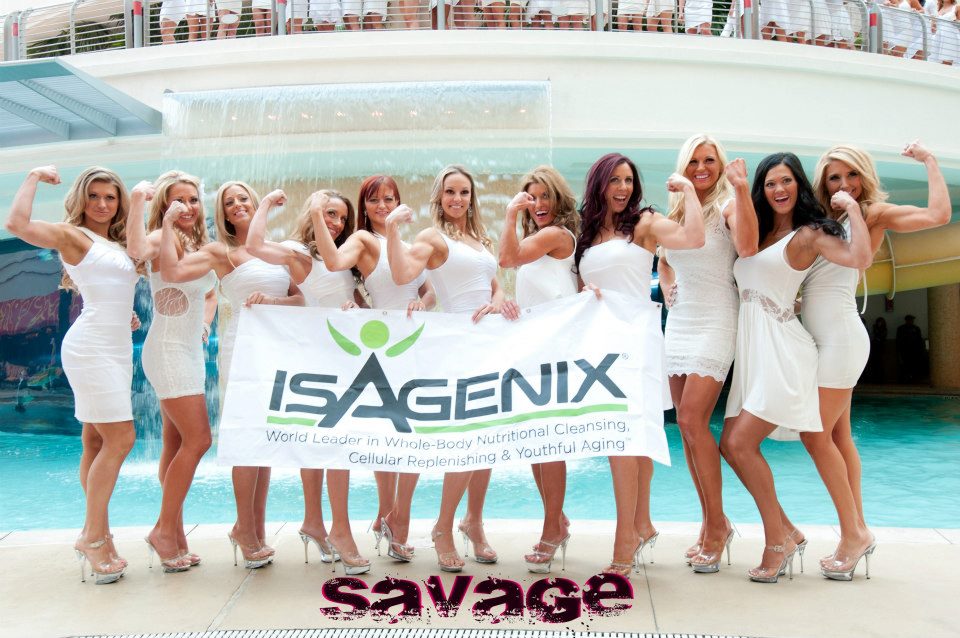 For fitness competitors, I think the Athletes Pak is a great choice, because it offers IsaLean Shakes as well as IsaPro, which can both be used to help build muscle and fuel workouts. I like that it also comes with Ionix® Supreme and Replenish™ to keep the body hydrated and performing optimally!"
To learn more about the Team Isagenix athletes, including fitness competitors proudly fueled by Isagenix, visit TeamIsagenix.com.