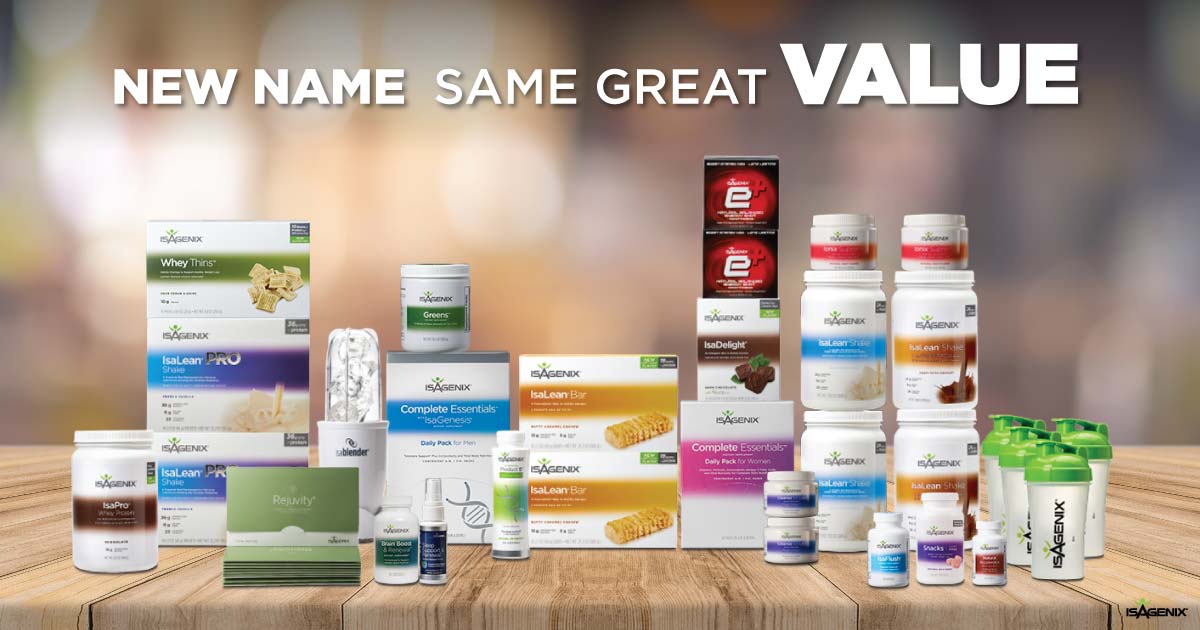 Isagenix is renaming a few of its paks and making them even easier to remember! Now the value will be front and center highlighting the many benefits of each one. Take a look at our bundled offerings, conveniently packaged to not only take the guesswork out of reaching your nutritional goals but also offer the best value.
Value Paks, formerly called Value/President's Paks, are perfect for active Customers who are looking to establish a successful foundation as a product user and who want to share products with new Customers. These paks are targeted toward specific solutions like weight loss, energy, performance and healthy aging and include all the necessary products to successfully start an Isagenix journey.
The 30-Day Premium Pak, formerly called the Pacesetter Pak™, includes our cornerstone Weight-Loss 30-Day System in addition to popular products like IsaDelight®, e+™ energy shots, and three 5-Piece Sample Paks, which include an assortment of products to share with friends and family.
The Ultimate Pak, formerly called the Business Builders Pak, is designed to help jump-start your Isagenix experience by providing you with over two months' worth of products from our Weight-Loss 30-Day System. Plus, each pak includes additional products like IsaDelight, Isagenix Coffee, samples from our Rejuvity® Skincare line, and a $100 event certificate to use toward an upcoming Isagenix event. Events include training from top leaders, new product launches, promotional sales tools, and more. They are critical to any Customer's success.
Interested in establishing an Isagenix business of your own?
Learn more about these paks along with key business-building strategies at IsagenixBusiness.com.