Larry and Faith have been with Isagenix from the start. They are part of a select group of Associates known as our Founding Executives.
"I heard about Isagenix Founder, Master Formulator and Product B™ Formula Developer John W. Anderson from an acquaintance in 2001," shares Faith. "The following year my friend Isagenix Millionaire, 17-Star Platinum and 11-Star Crystal Executive Renata L. called me wanting to share her newest business venture. Ironically it was also Isagenix."
All In Good Faith
Renata talked about the company's 9-Day Deep Cleansing and Fat Burning System and some of the results others were experiencing.
"I remember thinking about three words: visual, emotional and rapid," adds Faith. "When you have those three qualities in a product (and business), you're doing well."
At the time Renata called, Larry was camping and Faith didn't want to make a business decision without him—especially one that would include him.
"That's because when we first started dating we talked about doing a network marketing business together," shares Larry. But, Faith's excitement got the best of her. Two days later, she called Renata back, enrolled as an Associate and ordered three 9-Day Systems: one for her, one for Larry, and one for extra product.
Thankfully Larry was supportive and embraced her new idea when he returned home.
"My first weekend on the products I lost 3 to 4 pounds,"* recalls Larry. "By the ninth day Iwas down 7 pounds."*
"I also released 10 pounds* during my first 9-Day," excites Faith.
That's all it took for Faith to start sharing the products with everyone.
"I remember coming home from work, jumping in the shower and getting back in the car to head across town to do an opportunity meeting with Faith in the very beginning," shares Larry.
Cruisin' to Success
Within two years, Faith was able to build a profitable business and fulfill her initial Isagenix goal: retire Larry.
Fast-forward 12 years and the couple are now 4-Star Golden Circles and 3-Star Crystal Executives. They've also seen the compensation plan evolve, the product line expand, and the company grow to more than 300,000 Associates worldwide.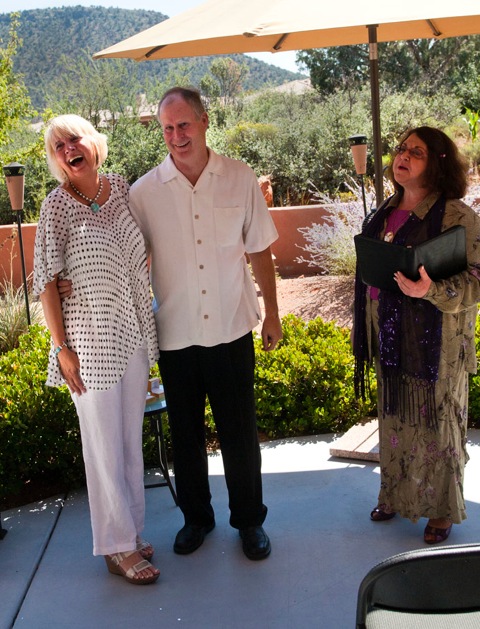 "When we first started, we built our business all offline. It consisted of in-home presentations and emails," admits our newly minted 106th Isagenix Millionaire. "Then came Social Media. I knew I had to learn all there was to know about it or get left behind. That was a steep learning curve for me."
"We are so grateful that Isagenix has been a solid company," shares Faith "Not only has it provided financial stability over the years, but last year, after 23 years together, Larry and I finally got married thanks to Isagenix."
"Now our business revolves around Google, Skype and recorded videos," echoes Larry.
For more on any of our millionaires, visit the "People" tab on Isagenix.com.
*The weight-loss testimonials presented apply only to the individuals depicted, cannot be guaranteed, and should not be considered typical. A 2008 university study showed a statistically significant weight loss of 7 pounds (3.2 kg) during the first nine days of the Cleansing and Fat Burning System.