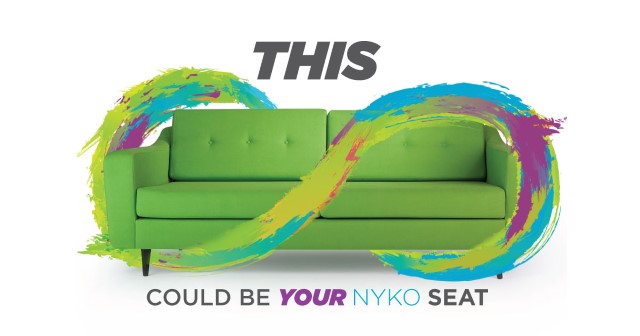 Although we encourage each of our Associates to attend our life-changing events, we understand that there are sometimes conflicts that may prevent you from making it in person. But that doesn't mean you have to miss out on all the valuable training we have in store!
Coming to you live from Dallas, Isagenix is bringing the New Year Kick Off action right to your home! Kick back, relax, and watch key training segments on IsagenixLive.com.
With IsagenixLive NYKO 2016, you get two days of live action, inspirational testimonials, and dynamic training sessions, PLUS great product and shipping discounts offered exclusively for event attendees.
By logging on to IsagenixLive NYKO 2016 starting at 10:30 a.m. CST on Friday, January 15 and  10 a.m. CST on Saturday, January 16, you can watch  incredible 90-Day Game Plan trainers onstage. Don't forget to download your free 90-Day Game Plan workbook to follow along and set personal and business goals for the new year.
Meet Your Trainers
90-Day Game Plan Associate Keynote: Discover your WHY
Laura Stevens, 8-Star Golden Circle, 13-Star Crystal Executive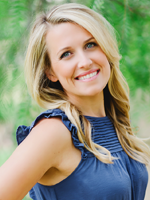 Before joining Isagenix in April 2014, Laura was working as a fitness instructor and had a small sewing business to help pay off debts. Today, the proud military wife and mother of three is a member of START 1000. She and her husband John, who is an active duty Marine, were honored to receive the Spirit of Isagenix award at 2015 Celebration and the 2015 Leader of the Year award.
90-Day Game Plan Associate Panel: Connecting Panel – Facilitated by Erik Coover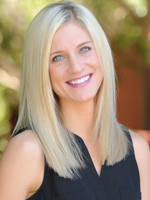 Lindsay Hoffbuhr, 6-Star Golden Circle, 5-Star Crystal Executive
Oregon native Lindsay decided to give Isagenix a shot after she watched her friend achieve huge success with the company. Her sincere passion for the products unintentionally ignited her business, and after reaching the one-year mark with Isagenix, Lindsay made the decision to stay home with her daughters and grow her business. Now it is her passion to encourage others to live life unconventionally.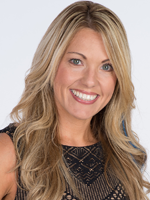 Cory Kinnear, Isagenix Millionaire, 7-Star Golden Circle, 4-Star Crystal Executive
Cory started her Isagenix business in May of 2012. Within nine months, she rose through the ranks and received numerous awards including the 2013 and 2014 Shooting Star Award, the 2013 Rising Star Award, the 2014 Personal Enrollee Advancement Award, and the 2014 Women of Isagenix award. In 2013, she was recognized as the No. 2 team builder in the company and for two years in a row she was honored as a Top Achiever as well as one of the Top 100 Income Earners in the company.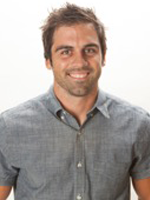 Ross Thompson, Isagenix Millionaire, 8-Star Golden Circle, 5-Star Crystal Executive
Before Isagenix, Ross had zero experience in network marketing. When he was introduced to Isagenix by his wife Danielle, they recognized the opportunity they had and decided to go all in. They made the decision to sell the gym they owned and move into network marketing full time. They feel so incredibly blessed to be a part of such an amazing company and are inspired to share it with the world.
90-Day Game Plan Associate Keynote: Getting Started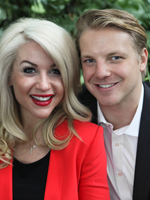 Emily & Hayden Vavra, Isagenix Millionaires, 10-Star Platinum, 12-Star Crystal Executives
Emily and her husband Hayden are the youngest couple to become Isagenix Millionaires. These START Ambassadors joined Isagenix in 2010 to create time freedom and freedom from financial stress. They've been honored as Top 100 Income Earners, IsaDerby Winners, President's Quest Winners, with Rising Star and Shooting Star Awards, and received the 2014 Couple of the Year Award.
90-Day Game Plan: Time Management and Leadership Development Panel – Facilitated by Kathy Coover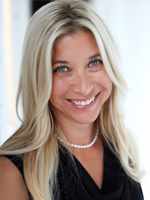 Pamela Barnum, Isagenix Millionaire, 5-Star Golden Circle, 9-Star Crystal Executive
Pamela and her husband Kevin joined Isagenix in June of 2008 and achieved the rank of 5-Star Golden Circle by January 2011. Because of their drive and determination, they became the recipients of the Rising Star Award, as well as recipients of the Fastest Growing Team in Isagenix Award in 2010. They consistently place in the monthly Top 15 Millionaire in Action promotion and have helped nine of their personally developed team members achieve the rank of Executive.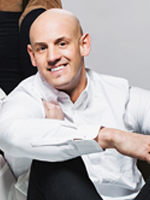 Tyler Dickerhoof, Isagenix Millionaire, 10-Star Platinum, 10-Star Crystal Executive
Tyler studied animal science at Cornell University and was a Dairy Cow Nutritionist prior to his career in network marketing. He has been with Isagenix for over four years and has achieved 10-Star Golden Circle and 13-Star Executive. Tyler and his wife Kelley were named START Ambassadors and 2015 Isagenix Couple of the Year. Tyler is extremely passionate about living a fully free life and mentoring others to do the same.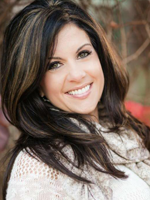 Tanya Kirkpatrick, Isagenix Millionaire, 9-Star Platinum, 7-Star Crystal Executive
Tanya is the wife to her best friend Jeremy, and the mother of their four beautiful children. Born and raised in Arizona, Tanya has deep roots serving as a women's ministry leader, being a small business owner, and a highly respected network marketer with Isagenix. She has a strong passion for helping others and investing in lifelong relationships in addition to traveling, public speaking, and interacting with her team.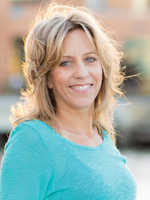 Alexis Romano, Isagenix Millionaire, 16-Star Platinum, 6-Star Executive
As a certified health coach, Alexis has always had a passion for helping others. The former English teacher and high school counselor joined Isagenix in 2008. That's when she discovered a new level of helping others and was able to open her gym, Thrive Fitness. With her success through Isagenix, she has managed to maintain the gym, remain debt-free, and continues to change lives every day.
Bonus Segments
Catch the 10-Year IsaBody segment to hear about exclusive promotions and surprises we have coming up to celebrate the IsaBody Challenge® 10-year anniversary. Then, the New Year Kick Off 2016 IsaBody Challenge Finalists will take their places on the stage to show off their hard work. You will also have the opportunity to watch CEO and Chairman of Growth-U's Rod Hairston share how you can have a  Healthy Mind and Body!
Sit Back and Relax
Bring the IsagenixLive experience to your home and watch NYKO 2016 with your friends, family, or team members to receive invaluable leadership development tools, business building insights, and a renewed belief in Isagenix.
IsagenixLive New Year Kick Off 2016 is available to all markets and can be viewed in Spanish or French. Visit IsagenixLive.com to watch!
Ranks current as of 12/18/15
Isagenix Millionaires are defined as Isagenix Associates who have cumulatively earned $1 million or more with Isagenix.
Earning levels for Isagenix Independent Associates that appear in this publication are examples and should not be construed as typical or average. Income level achievements are dependent upon the individual Associate's business skills, personal ambition, time, commitment, activity, and demographic factors. For average earnings, see the Isagenix Independent Associate Earnings Statement found at IsagenixEarnings.com.