Wednesday, December 13: Due to an overwhelming response, we have unfortunately sold out of tickets to New Year Kick Off. You can still be part of this amazing event through IsagenixLive™! For $50, you'll receive access to the full event, including dynamic training sessions with Jim, Kathy and Erik Coover as well as Isagenix top leaders and inspirational testimonials from Associates like you. PLUS, with your ticket, you can watch the training on demand for 90 days after the event so you can relive the excitement! Click here to purchase your ticket.
Our New Year Kick Off 2018 event is going to surprise and delight you with exclusive training sessions, interactive segments, and loads of networking. Join us Jan. 11-13 in our hometown of Phoenix, Arizona, to celebrate new opportunities, meet fellow business Associates, and learn invaluable tips that can lead you into the new year feeling rejuvenated and ready to hit major goals!
WHAT YOU'LL GET
This year's event promises intense training sessions from some of the best in the field. Trainers are going to help ensure you walk away with actionable tips on how to take your Isagenix business to the next level. Did we mention that these are also some of the most inspiring people you will ever meet? Come see for yourself.
MEET YOUR TRAINERS!
Erik Coover, Owner and Senior Vice President of Global 
Field Development
Welcome Address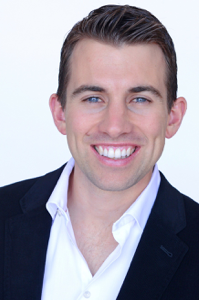 Erik Coover earned his business communication degree at Arizona State where he served as the team captain of the ASU Men's Golf team while building a successful Isagenix business. It wasn't long before he joined the corporate team at Isagenix World Headquarters. He now serves as the Senior Vice President of Global Field Development supporting our Associates worldwide each day. Erik is proud to spearhead the START group, which helps young leaders take ownership of their lives!
Erik can't wait to share his passion for this company with you at NYKO.
Kathy Coover, Owner and Executive Vice President
Founder's Address – Transform Your Business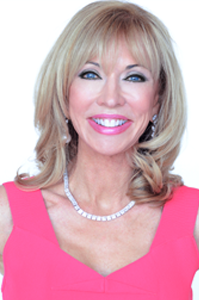 In 1990, Kathy Coover left her career as a dental hygienist in search of a way to spend more time with her family and contribute to others on a greater scale. Kathy went on to become a top earner in three separate network marketing companies, generating millions in income and helping tens of thousands of entrepreneurs achieve success.
Remaining focused on her aspirations to positively impact the lives of others, Kathy joined her husband, Jim, and together, they started Isagenix. They set out to build a network marketing company that would be different than all the rest, founded on integrity, passion, and collaboration.
Kathy is a nationally recognized and respected leader responsible for the most dynamic training system in the industry. Kathy has translated her personal successes into training and support systems that have helped countless Isagenix Associates.
Kathy is ready to spread her contagious positivity with you at NYKO 2018.
Jim Coover, Owner and Chief Executive Officer
Founder's Address — Transform Your Body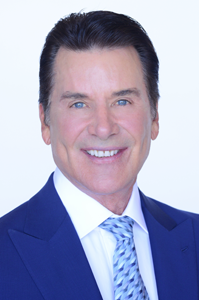 With more than 35 years of experience, Jim Coover is widely considered a pioneer in the weight loss and nutrition industry. He successfully led numerous network marketing companies throughout his career, serving more than 7 million customers and exceeding $1 billion in sales. In 2001, Jim and his wife, expert network marketer Kathy, left retirement to link arms with John W. Anderson to co-found Isagenix in pursuit of a vision to impact world health and free people from physical and financial pain. At Isagenix, Jim has been instrumental in creating the architecture of one of the most generous, simple, and effective compensation plans in the industry.
Dr. Paul Arciero, FACSM, FTOS: Nutrition/Exercise Scientist and Expert
Science in Action — IsaPRISE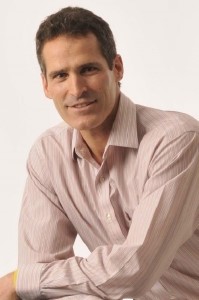 Dr. Paul is a leading expert in nutrition and fitness, and for the past several years, he was an independent, third-party scientific researcher who conducted several human trial intervention studies using the Isagenix Weight Loss and Performance Solutions. Dr. Paul is now a member of the Isagenix Scientific Advisory Board and joins our team of trainers to share his knowledge on the benefits of nutrition and fitness for optimal health and performance and the impact of Isagenix products.
Don't miss Dr. Arciero's segment on what products are best for specific activities – a great piece of knowledge for yourself and your Customers.
Peta Kelly-Coover
Upgrading Your Story: Redefine What Money and Success Mean to You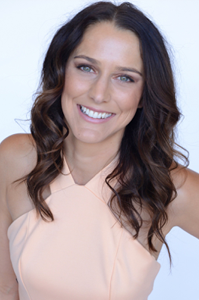 Peta Kelly-Coover is a conscious entrepreneur, author, speaker, and philanthropist. She was recently featured in Forbes magazine and was just ranked by Inc. magazine as one of the Top 10 Female Entrepreneurs changing the world. At the age of 22, she was pursuing her doctorate degree but decided to pursue the "thing" that was calling her higher. That's when she found network marketing and built a successful Isagenix business. Her network marketing journey led her to bigger, more global soul work, and now, she's building a global enterprise, Jeaniius – a global hub of nakedly brilliant people mobilized to create change for our planet through conscious enterprise and magical collaborations. Peta is a millennial with a love for other millennials. She speaks barefoot on global stages to tens of thousands of people and to millions through her various platforms, sharing visionary messages of conscious living to move hearts and minds to what's possible.
Peta was recently featured in the "Rise Up" movie with Michael Bernard Beckwith, Jack Canfield, Danielle LaPorte, Gabby Bernstein, Marie Forleo, Tony Robbins, the Dalai Lama, and more.
She's also new mom to her beautiful daughter, Sol.
Peta's excited to work with you at NYKO on how to upgrade your story and how you can redefine what success means to you.
Herb Cepeda, Isagenix Millionaire,* 19-Star Platinum, 22-Star Crystal Executive
Business of the Future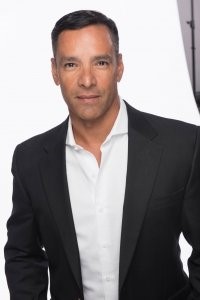 Herb and his wife, Patty, started with Isagenix in 2007. Among their many Isagenix accomplishments, they were awarded the Rising Star, Couple of the Year, Business Builder, Shooting Star, and Purpose awards. Patty was the recipient of a Women of Isagenix award, and Herb was honored as Man of the Year. Together, they are leading one of the fastest-growing teams in Isagenix.
Ellen Bradley-Ganus, Isagenix Millionaire,* 9-Star Platinum, 11-Star Crystal Executive
Connecting Vignettes | Connecting with People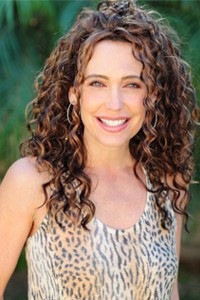 Ellen is a founding member of Isagenix, and with no prior network marketing background, she has managed to earn the title of Isagenix Millionaire.* She has also served on the Isagenix Field Advisory Board and has been an integral part of shaping the future of the company. She is grateful for her many accolades including Woman of the Year, Couple of the Year, the Persistence Award, and the Spirit of Isagenix award. Ellen has always been a consummate student of personal development and graduated from Northwestern University with a Bachelor of Science in theater. With a career in entertainment, she worked as an actress in TV and film while also coaching many Hollywood celebrities to their greatest success. Ellen is overwhelmed with appreciation for Isagenix, for the life she was able to create with her husband of 27 years, and her two teenage children. She remains dedicated to giving back and sharing everything she's learned so that others can enjoy the same success.
Danielle Thompson, Isagenix Millionaire,* START Ambassador, 8-Star Golden Circle, 5-Star Crystal Executive
Connecting Vignettes | Using Social Media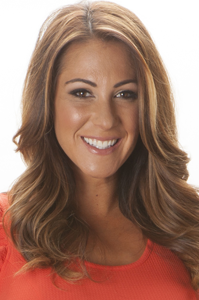 After Danielle received her bachelor's degree in political science and began working in corporate America, she quickly realized it wasn't the path for her. After being shown the Isagenix opportunity by her sister, Kelley Dickerhoof, she and her husband, Ross, knew this was the vehicle for them. In the beginning, they used social media to build a huge organization, because that's what they knew. As they learned the business of network marketing, they began to take their Customers from online to offline and their network grew even larger. Six and a half years later, they have received the Rising and Shooting Star awards and have been Top Leadership Pool earners. Ross and Danielle are proud to be START Ambassadors and love to educate young people about this beautiful business model that has transformed their lives. They live in Southern California with their two boys.
Danielle takes the stage at NYKO to lead you into the world of social media and show you how it can benefit your business!
Rita Catolino, 4-Star Golden Circle, 2-Star Executive

Connecting Vignettes | Mindset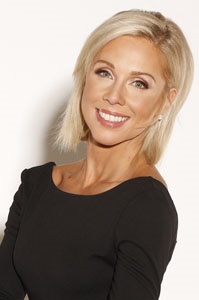 After five years of living in Spain, Rita and her husband moved back to her home of Canada where she began searching for a job that would fulfill her needs both financially and emotionally. She started teaching at a preschool but quickly learned it wasn't exactly what she was looking for. Then she began to focus on her fitness and nutrition, which resulted in her shedding 45 pounds and shifting careers to become a certified trainer.
Rita went on to become a fitness entrepreneur, writing online programs and coaching people on their personal fitness. After appearing on seven international magazine covers as a fitness model and training people from all around the world, Rita was exhausted, undernourished, and underpaid – she knew there had to be a better way.
In 2015, Rita reached out to longtime friend Lori Harder who introduced her to Isagenix. Since then, Rita has created a successful Isagenix business and learned how to nourish her body. She is thankful to have found inspiration and motivation with a group of like-minded individuals and to have regained her vibrant energy.
Laura Stevens, Isagenix Millionaire,* 11-Star Platinum, 19-Star Crystal Executive
Using Tech for Your Business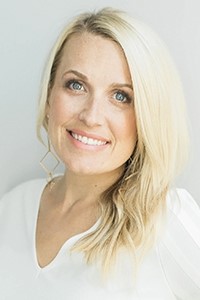 Before Isagenix, Laura was not only struggling with an overall sense of poor health as a busy mom of three, but she and her husband, John, an active-duty Marine, were unable to get ahead of their debt. After starting her Isagenix journey in April of 2014, Laura linked arms with her mentors, family, and friends to focus her time and energy into building her business by changing as many lives as she could. This START Ambassador, 2015 Leader of the Year, Isagenix Millionaire,* and Celebration 2015 Spirit of Isagenix recipient says her biggest accomplishments include paying off all of her debt, fulfilling a dream of travel for John by winning two trips to Europe through President's Quest and giving their family a life of choice. Now, Laura spends her days pursing her passion of introducing other families to their vision and helping them find their "why"!
Laura's taking the NYKO 2018 stage to give you a look at technology that can help you manage and grow your business.
Gillean Barkyoumb, Sales Program Manager
Science That Sells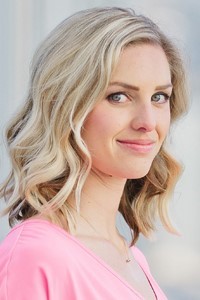 Gillean Barkyoumb is a registered dietitian with a master's degree in nutrition. She started her career at Isagenix as a member of the Research and Science team focusing on science communications. Gillean has written many articles on our science blog (IsagenixHealth.net) and enjoys educating the field on the science behind our products.
In 2015, Gillean joined the Sales team at Isagenix and is currently the Sales Programs Manager. Her team oversees IsaBody™, the 100-Pound Club, Team Isagenix, and our partnership with Make-A-Wish®. Gillean also enjoys being in front of the camera. You'll see her on our Facebook Live recordings as well as our livestream production of Isagenix events.
Sara Richter, Product Education Manager
Product Training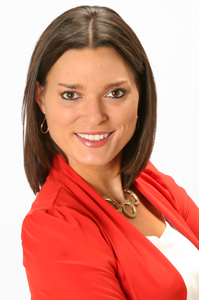 Sara Richter has worked for Isagenix since 2011 as a nutritionist on the Research and Science team. She has both her bachelor's and master's degrees of science in nutrition communication and education. In addition to contributing to IsagenixHealth.net and other product education tools, Sara travels to Isagenix international markets where she trains Customers and Associates on Isagenix products.
Dr. Paul Biondich, 4-Star Golden Circle, 3-Star Executive
Science That Sells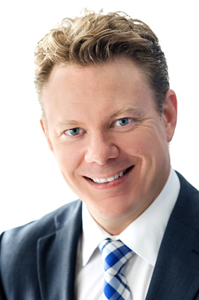 Dr. Paul is a chiropractor who designs custom high-performance nutrition programs for elite and professional athletes. He has worked with players from professional sports leagues and numerous Canadian National Team athletes. Dr. Paul helped inspire Isagenix to develop the new AMPED™ NOx product and was also the 2013 IsaBody Energy and Performance Winner. Dr. Paul and his wife, Dr. Renata Biondich, own and operate a multidisciplinary clinic in Toronto, Canada, and have three young children, Philip, Robert, and Victoria.
Delialah Lotich, Isagenix Millionaire,* 8-Star Golden Circle, 2-Star Crystal Executive
Science That Sells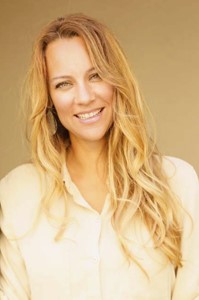 Delialah Lotich is a nationally renowned health and wellness writer whose articles appear in several major publications. After studying holistic nutrition and herbology, Delialah returned to school to become a naturopathic doctor. Delialah was introduced to Isagenix four years ago and quickly fell in love with the products. She started intentionally growing her business and retired her husband, Todd, from his career as a corporate sales trainer. Now, they spend their days at home as a full-time family with their five children. Delialah and Todd continue to pursue their passions and make their mark by sharing the Isagenix opportunity with others while empowering their teammates to do the same.
Eden Slobin, Isagenix Millionaire,* 8-Star Golden Circle, 3-Star Crystal Executive
You Share, They Share, Repeat™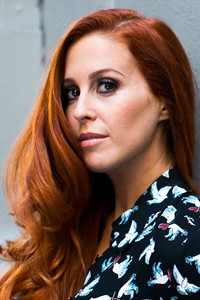 Eden joined the Isagenix team after she walked away from what she imagined to be her "dream job" at the top of the corporate ladder. After seven years at the top, she chose to forge her own path in network marketing. Eden and her husband, Zach, have teamed up as START Ambassadors to travel the world hiking new trails, volunteering and giving back to the less fortunate, and leading those who are hungry for more time flexibility to achieve better physical and financial results.
Helen Costa-Giles, 2017 IsaBody Challenge Grand Prize Winner
IsaBody Announcements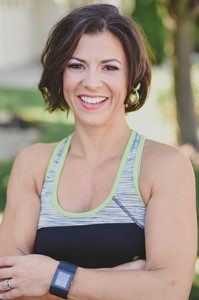 Helen Costa-Giles did it all. She was a mother of two kids, a distribution supervisor at her corporate job, and a volunteer. But her busy lifestyle caught up with her as she gained weight, lost her energy, and couldn't be the mother she wanted to be. Then her best friend convinced her to try Isagenix and participate in the IsaBody Challenge®. She's now the 2017 IsaBody Grand Prize Winner after releasing 90 pounds,** while her husband released 60 pounds** at the same time. Helen turned her powerful health revival into both a business and community activist role by hosting free workout groups in her San Antonio neighborhood. The 1-Star Golden, Circle Crystal Executive will share her experience using products that can help transform your health and financial future.
Hilari Courtney, Isagenix Millionaire,* 14-Star Platinum, 10-Star Crystal Executive
Leadership Panel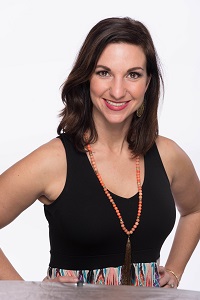 Hilari grew up in a small farming community and has built her business on the principles she learned there. She believes that nothing can replace old-fashioned hard work and that you should never give up when faced with challenges. For Hilari, nothing is more important than relationships and sincerely wanting to help others. Faith and family are the cornerstone for her life and in building her Isagenix business.
Hilari and her husband, Justin, build their Isagenix business as a team. Each has found their unique role, and together, they want to show other families what is possible.
This Isagenix Millionaire* has earned numerous awards, such as Isagenix Rising Star, the Spirit of Isagenix award in 2010, and the Woman of the Year award in 2012. The accolades are truly appreciated, but Hilari believes her greatest assets to success are her husband and their five children, Lucas, Kaedyn, Emersyn, Fischer, and Deacon. Together, they remain dedicated to giving back so other families can enjoy the same blessings Isagenix has given to them.
Becca Johnson, Isagenix Millionaire,* 8-Star Golden Circle, 4-Star Executive
Leadership Panel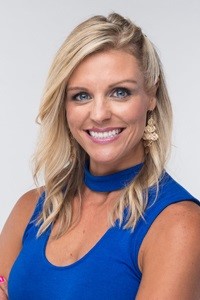 Prior to Isagenix, Becca was the founder of Performance Kids, a sports and fitness program for preschoolers. While she enjoyed it, she always felt a deeper calling to impact others on a larger scale, but she didn't have the resources or the right platform to do it. At the same time, she also longed for more financial flexibility so she and her husband could have more time with their two young children.
When Isagenix entered her life, she was resistant at first, but as she began to attend the core Isagenix events, she caught the vision and was inspired by the mission to impact world health with thousands of other like-minded people.
During the last six years, Becca and her husband, Ryan, have both retired from their previous professions by building an organization of inspired team members with a mission to transform lives. She is humbled and honored to serve and share with you.
Cathy Savage, Isagenix Millionaire,* 12-Star Platinum, 14-Star Crystal Executive
Leadership Panel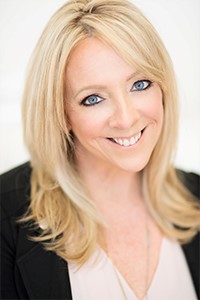 As an international fitness coach, presenter, and entrepreneur, Cathy led a crazy, busy life. She trained clients and spoke at conferences around the world, all while being a loving mother of two. When one of Cathy's clients first introduced her to Isagenix, her immediate answer was "no!" After seeing the impact the products were having on her clients, Cathy couldn't put them off any longer. She began fueling her body with the products and saw great results. She hadn't realized how exhausted and worn out she was mentally and physically, until she understood she no longer was. Finally believing in the products and the company, Cathy began building her business. Now, this Isagenix Millionaire* gets to be present in her children's lives and can leverage her time to spend with the people she loves, which she believes is the greatest gift.
Tanya Kirkpatrick, Isagenix Millionaire,* 13-Star Platinum, 13-Star Crystal Executive
Leadership Panel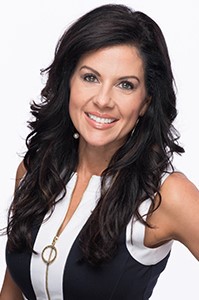 As a busy mom, women's ministry leader, and eyelash technician, Tanya was rundown and fatigued. Both she and her husband, Jeremy, struggled with work-related stress, health issues, and a lack of energy. When she was introduced to Isagenix, Tanya was skeptical at first, but after seeing and feeling the results of the products, she knew she had to tell people about them. After setting and achieving her goal of reaching Isagenix Millionaire* status, Tanya now spends her days helping her team, coaching them to persevere and be open to growing, and inviting them to dream with her.
Chris Harder, Isagenix Millionaire,* 14-Star Platinum, 13-Star Executive
Connect, Present, and Duplicate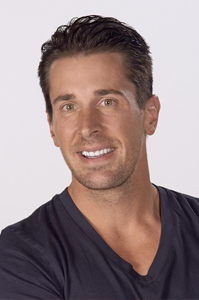 Chris spent years working high-stress, time-demanding jobs, first as an executive of a large-scale international bank and then as a partner in a startup mortgage brokerage. Although he was very successful, Chris was exhausted, unhappy, and wanted a way out. When Chris' wife, Lori, was introduced to Isagenix by her fitness client, Holly, she and Chris were skeptical at first. Holly finally convinced Lori to try the products, and she saw incredible changes in her energy, mood, and body. Chris joined Lori and began to use the Isagenix products regularly. It wasn't until the couple attended their first event that they started thinking about pursuing the business opportunity. They left that event with two feet in, ready to lock arms with the Isagenix family and ready to grow their business. This Isagenix Millionaire* now gets to do something he is passionate about and works alongside his lovely wife to help others transform their lives.
Chris is taking the NYKO stage to share his tips to successfully connecting with people and replicating that success time and again.
We can't wait to see you all at NYKO 2018. Let's kick off the year with an amazing event.
We're happy to announce that NYKO will be available in Spanish. If you would like to listen to the event in Spanish, please request a headset when you check in on-site at the registration area.
Get your NYKO 2018 tickets now! They will go quickly!
Ranks current as of 10/11/17.
​*An Isagenix Millionaire is an Independent Associate to whom Isagenix has paid a gross total of $1 million or more since joining Isagenix. Earnings reflect gross amounts that do not include any business expenses. Earning levels or income statements (including claims such as the ability to quit a job or stay at home or portrayals of luxury lifestyles) for the Isagenix Independent Associates discussed here exceed the average results achieved by all Associates during the same time period, are not necessarily representative of the success or compensation that any particular Associate will receive, and should not be construed as typical or average. The ability to earn income under the Isagenix Compensation Plan depends on many factors including an individual Associate's business, social, and sales skills; personal ambition and activity; availability of time and financial resources; and access to a large network of family, friends, and business contacts. Isagenix cannot and does not guarantee any particular level of earnings. Even Associates who dedicate a significant amount of time, effort, and personal funds may not achieve a meaningful level of success. For average earnings, refer to the Isagenix Earnings Disclosure Statement at IsagenixEarnings.com.
**Results not typical. Weight loss, muscle gain, lifestyle, and other results depicted here reflect exceptional individual experiences of Isagenix Customers and should not be construed as typical or average. Results vary with individual effort, body composition, eating patterns, time, exercise, and other factors, such as genetic and physiological makeup. In a two-phase study performed from 2015-2016 by Skidmore College in New York, researchers evaluated use of Isagenix products for weight loss. As part of the weight loss phase, the participants took part in a calorie-controlled regimen of Shake Days and one Cleanse Day per week and lost an average of 24 pounds after 12 weeks. View the study results.