The Heart of Isagenix award will be presented onstage at our New Year Kick Off 2018 event.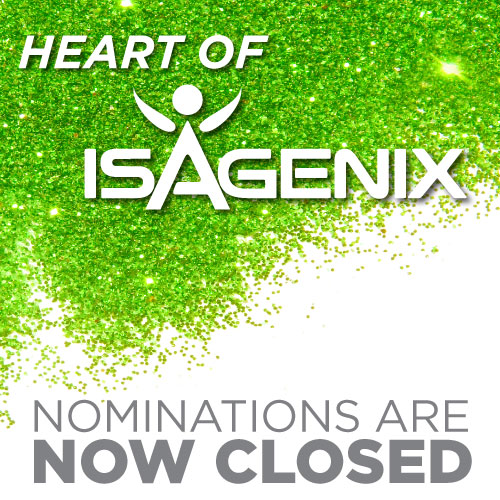 Qualities of a winner:
Instills belief, purpose, and direction within their teams.
Radiates passion for helping others and changing lives.
Supports our long-term goal of preserving our culture and What Drives Us.
Encourages everyone on their team as they work toward their personal goals.
Leads by example, from attending events to completing a 90-Day Action Plan, the Healthy Mind and Body program, or the IsaBody Challenge®.
Last Year's Heart of Isagenix Winner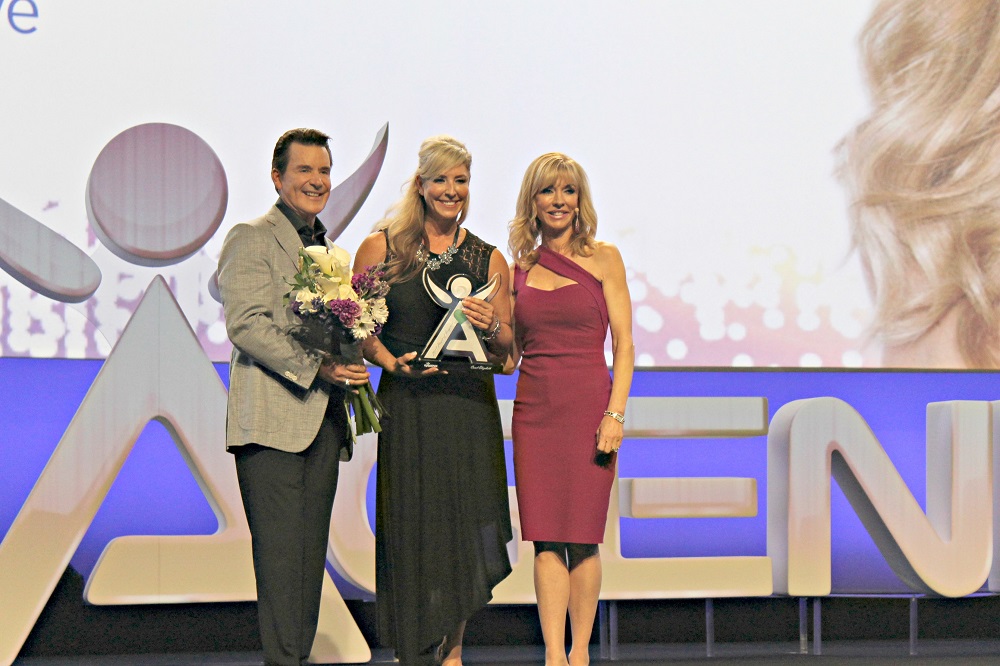 Carol Elizabeth of Burlington, Ontario was named our 2017 Heart of Isagenix winner for her continuous energy and her ability to inspire those around her.
"I have never met anyone who can fill me up with so much love and motivation, and Carol does this for everyone effortlessly," said Associate Ginna Larson. "She has a huge heart of service and a powerful vision of raising women up to live to their fullest potential."
Carol's passion for helping others to be the best they can be is contagious, and Isagenix was so honored to recognize her for this incredible achievement at last year's NYKO.
How to Vote
Now that nominations are closed, it's time for us to tally up the votes for the top three finalists! Voting will open mid-November, so keep a lookout on the Isagenix Recognition Facebook page or visit IsaFYI.com/Recognition for future Heart of Isagenix voting details.