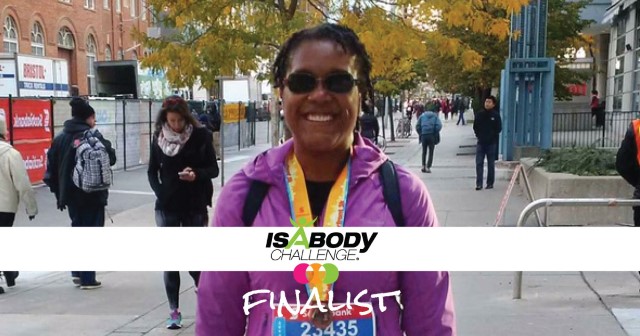 When Yovanka began to plan her 40th birthday trip to Las Vegas in the beginning of 2015, she never thought Isagenix would be part of that milestone. She never fathomed that she would be walking the stage as an IsaBody Challenge® Finalist at 2016 "One Team" Celebration in Las Vegas, and she certainly didn't dream that she'd be 100 pounds* lighter!
Following the Signs
Struggling to lose weight her entire life, Yovanka tried the Isagenix 30-Day System, even though she was a bit skeptical at first.
"I said, 'Okay, well, let me just see if I can stick to this plan for 30 days,'" she explains.
When she learned that Celebration would be held in Vegas around the same time as her birthday trip, she took it as a sign to pursue her weight-loss goals, hoping to qualify as an IsaBody™ Finalist. But when she started to see results, she knew she was on to something. The following month, she signed up for her first IsaBody Challenge.
Overcoming Obstacles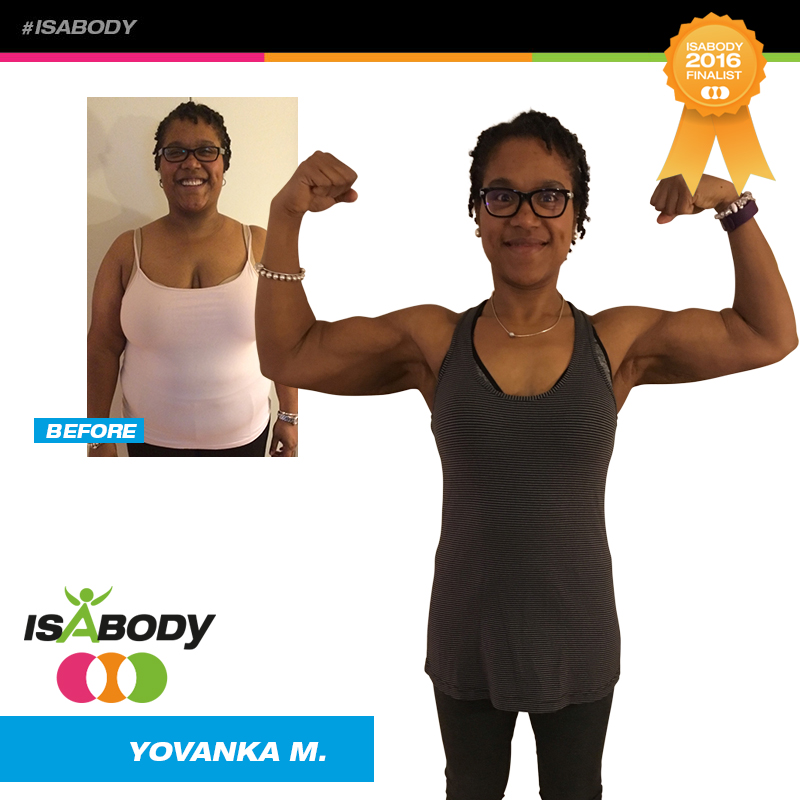 Before discovering Isagenix and the IsaBody Challenge, Yovanka would often work out at the gym with her mother. When her mother passed away from a rare form of cancer, Yovanka was heartbroken and had trouble going to the gym without her.
"After she died, it was hard," Yovanka says. "I just kind of stopped altogether. And so for me, the idea of getting healthy by going back to the gym, I couldn't do it, because every time I would set foot in the gym, I would think of my mom."
Yovanka's solution was to work out at home. She purchased exercise DVDs, used kettlebells, jogged outside, and walked everywhere, especially to and from work, even in freezing temperatures!
"I use my feet to commute," she says proudly.
Yovanka ended up losing 20 inches off her waist and 18 pounds overall* during that time.
Finding Support
Once she decided to commit to the IsaBody Challenge, Yovanka found the motivation and drive she needed to lose the weight and stay accountable. Before IsaBody, she didn't attend any Isagenix events and was not fully engrained in the Isagenix community.
However, after qualifying as an Honorable Mention in the 2016 New Year Kick Off (NYKO) IsaBody Challenge in Dallas, Texas, she was blown away by the sense of community and feeling of support she experienced.
"The One Team message really resonated with me," she shares. "I was thinking about how I was kind of doing it all by myself. But there's so much support, and I don't have to this all by myself. I was just feeling really focused after I got back from Dallas."
She took that focus and forged ahead with the goal of becoming a Finalist. When she got the call letting her know she'd made it, Yovanka almost couldn't believe it.
"I was like, 'I could fall out of my chair, so let me just sit on the floor right now just in case,'" she says, laughing.
Changing Her Mindset
After losing all that weight, Yovanka still had the mindset of a 250-pound woman. Even though she was now a member of the 100-Pound Club, her brain wasn't completely catching up with her body. The reality finally hit home when she was shopping with her sister one day and found herself looking at clothes that were her old size.
Once she realized she could buy clothes in smaller sizes, she also discovered a newfound
confidence in other areas of her life. She went after a promotion at work that she would have never dreamed possible before IsaBody…And she got it!
"Suddenly, I was thinking, 'I really can do anything I want,'" she says. "And I started seeing that there's momentum in this."
Yovanka embraces her confidence and plans to participate in future Challenges.
"It's hard to describe the confidence that participating in the IsaBody Challenge gives you," she wrote in her IsaBody essay. "I don't believe I would have reached my weight-loss goals without the Challenge to see me through. On to Challenge No. 4!"
*Weight loss should not be considered typical. In a study performed in 2012 by University of Illinois at Chicago researchers, subjects lost an average of 9 pounds with an average of 2 pounds of the loss from visceral fat after 30 days on an Isagenix System. The subjects also had a greater level of adherence and had more consistent weight loss from week to week compared to subjects on a traditional diet.