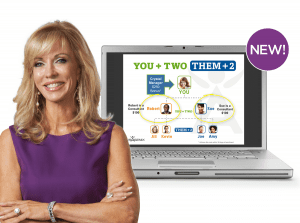 In just 15 minutes, Isagenix Co-Founder and Executive Vice-President Kathy Coover will show you why the Isagenix compensation plan is the most generous in the direct sales industry. An Isagenix business provides an opportunity for unlimited income with a company that is built to last. Kathy will show you how to get paid daily, weekly, monthly and annually and explain our front-end bonuses, generous incentives and commission structure.
This webinar is a must-watch for network marketing professionals and Isagenix business builders who are ready to "go pro."
http://youtu.be/qu7x7z1cTpg
For more resources to help you build your Isagenix business and achieve financial freedom, visit IsagenixBusiness.com.