Check out these new and updated sales tools that were unveiled throughout our 2015 "Breakthrough" Celebration! Also take advantage of the buy 2, get 1 free special on the following books and brochures. From August 18 to September 30, simply go to IsaSalesTools.com and enter promo code CELEBRATION 2015 at the time of checkout.
Updated: Product Catalog
Our latest product catalog includes our newest products, explains our new Customizable Solutions, and has been completely redesigned to make it easier than ever to share the features and benefits. View the product catalog online  or purchase a 10-pack at IsaSalesTools.com.
New: 'Why Isagenix?' Video
Our new "Why Isagenix?" video is available now at IsaMovie.com. This video is the perfect option to share with the skeptics you meet who could truly benefit from one of our solutions. This video, featuring Erik Coover, Isagenix Vice President of Global Field Development, along with real Isagenix Associates, touches on the products, solutions, science, business opportunity, and much more. It's a great option for your next Launch Party!
Updated: 90-Day Game Plan Workbook
Our next 90-Day Game Plan starts Monday, August 31, but preparation begins NOW. The 90-Day Game Plan has a new look and added features that will help you break through your personal goals! Download a copy now at IsagenixBusiness.com, or purchase a glossy, spiral-bound copy at IsaSalesTools.com for only US$10.95.
Success From Home Magazine
From the publishers of Success magazine, this incredible prospecting tool provides third-party validation on the powerful Isagenix business opportunity as well as our cutting-edge products. Success From Home magazine is the perfect tool to share with your team, display at your next in-home presentation, or give to potential new prospects.
This magazine won't hit newsstands until January 2016, but you can purchase it right now! Get a pack of 10 magazines for just US$35 (plus shipping and handling) at IsagenixGear.com or at IsaSalesTools.com.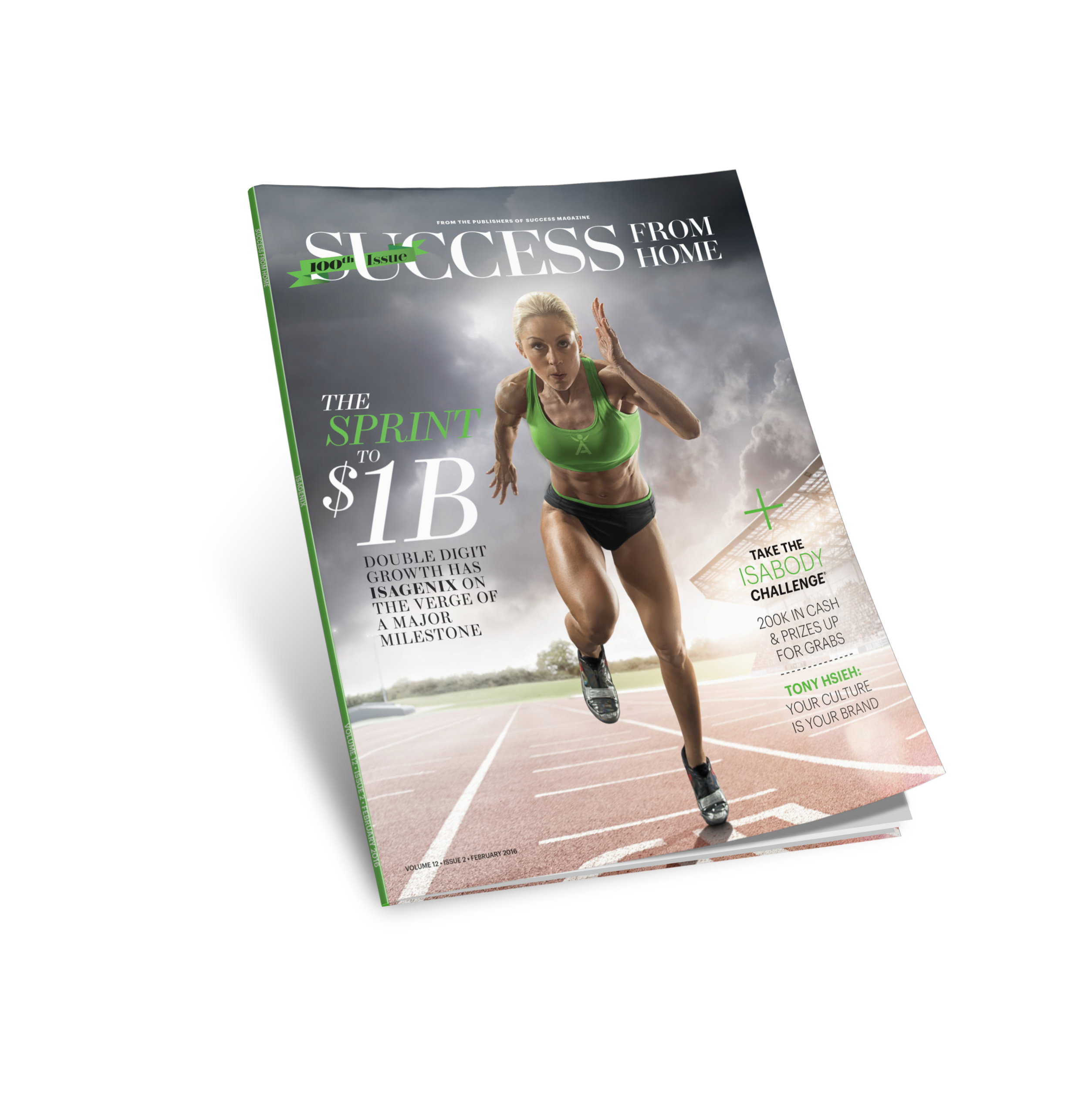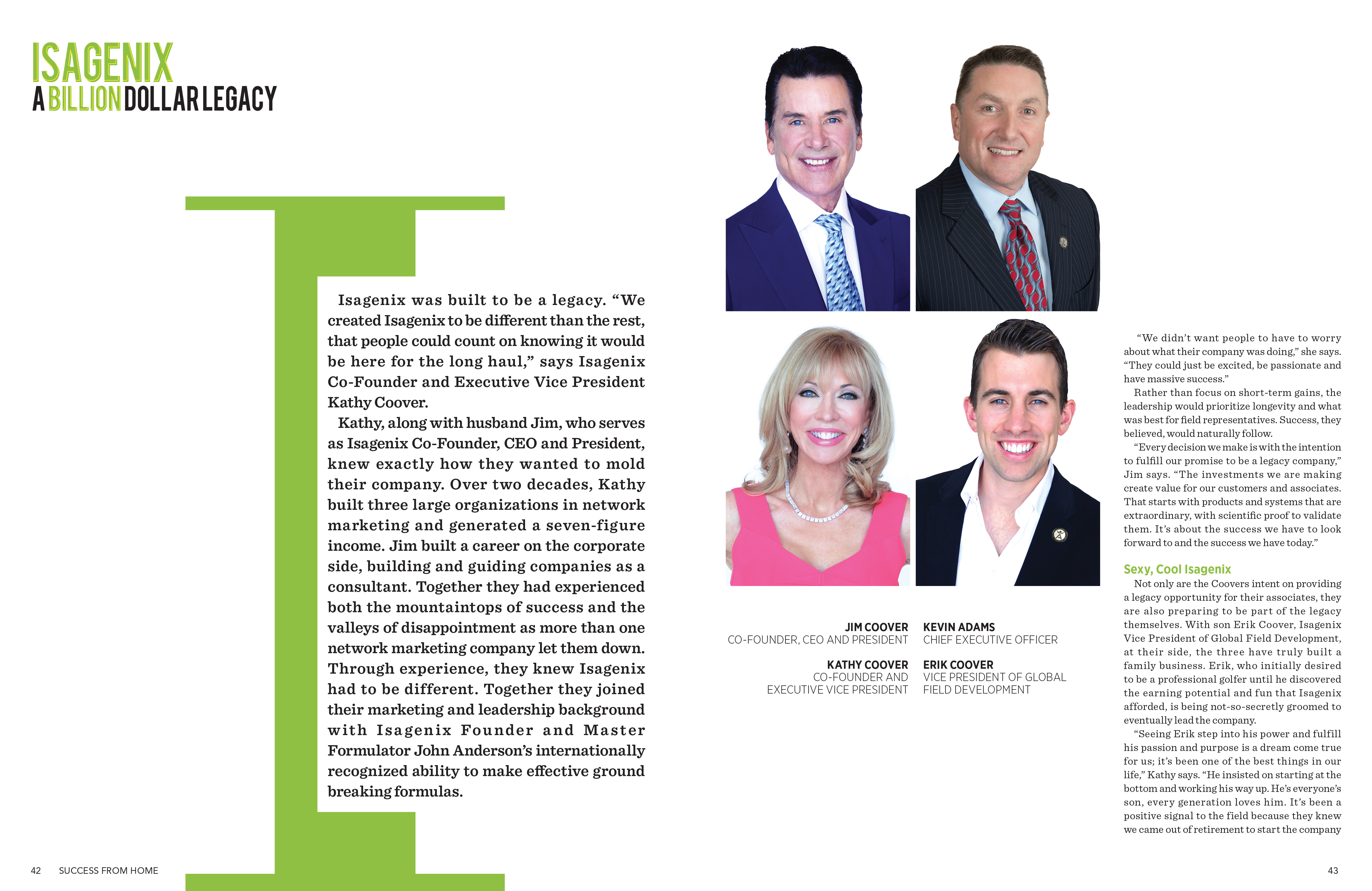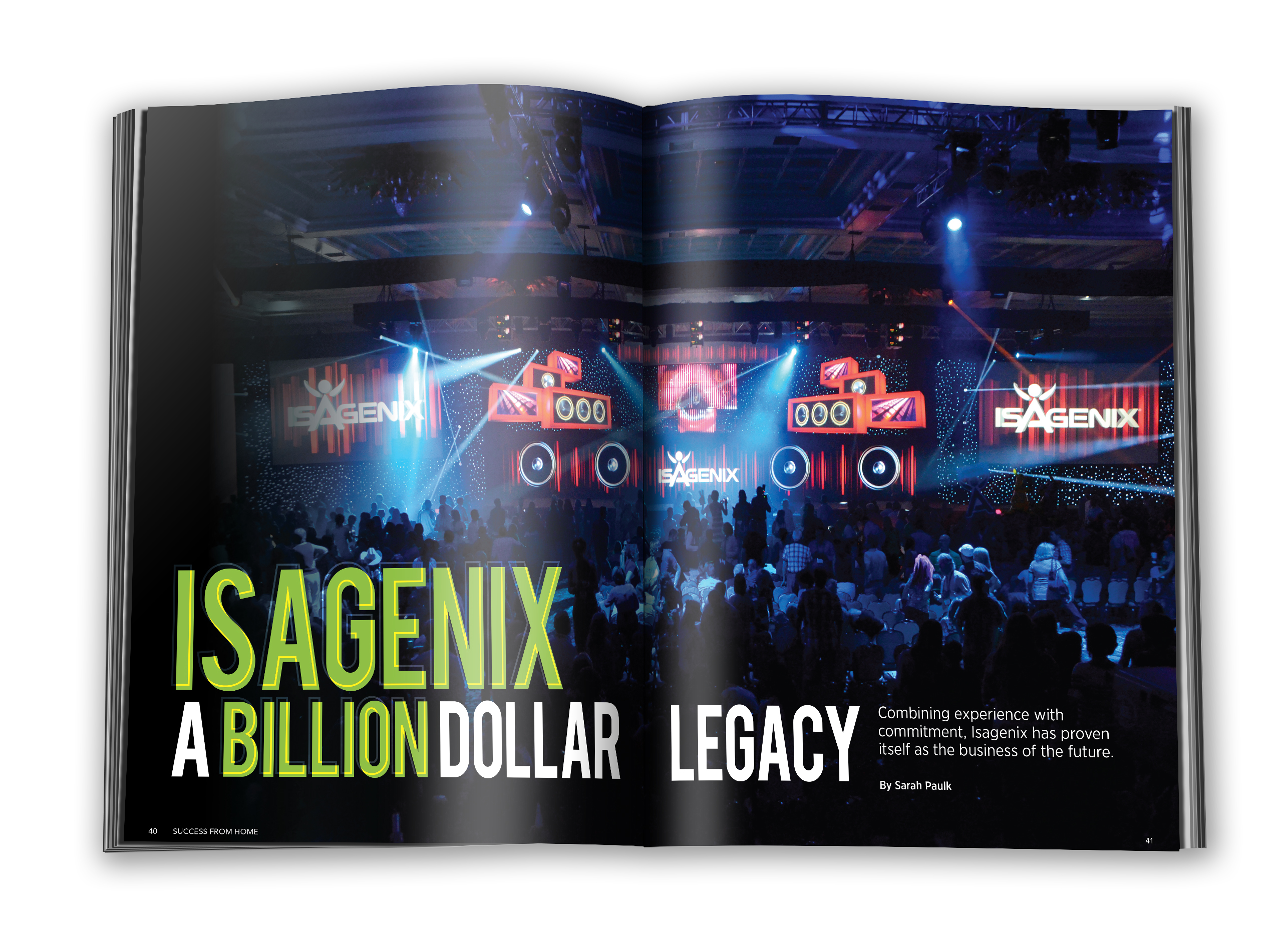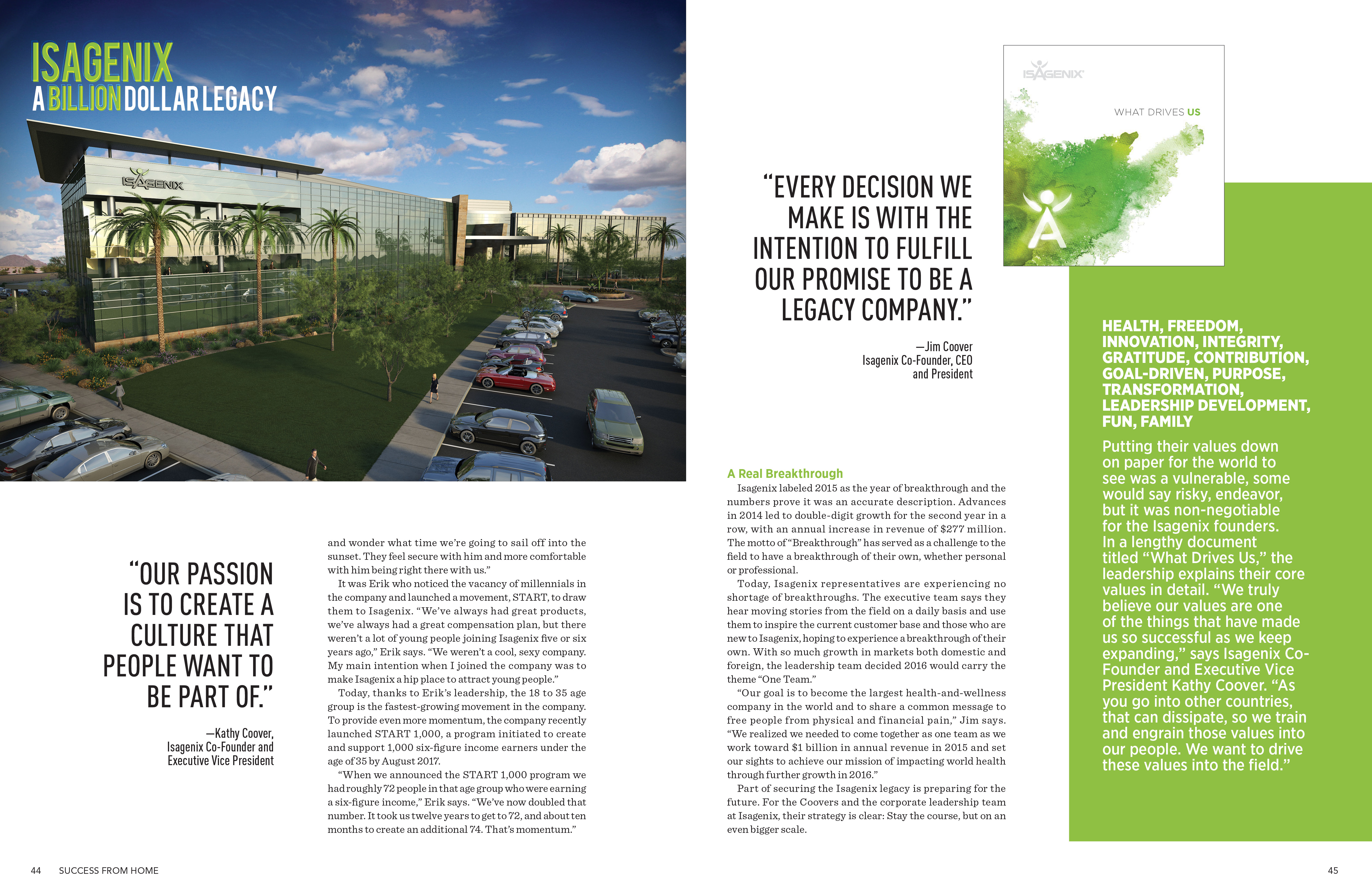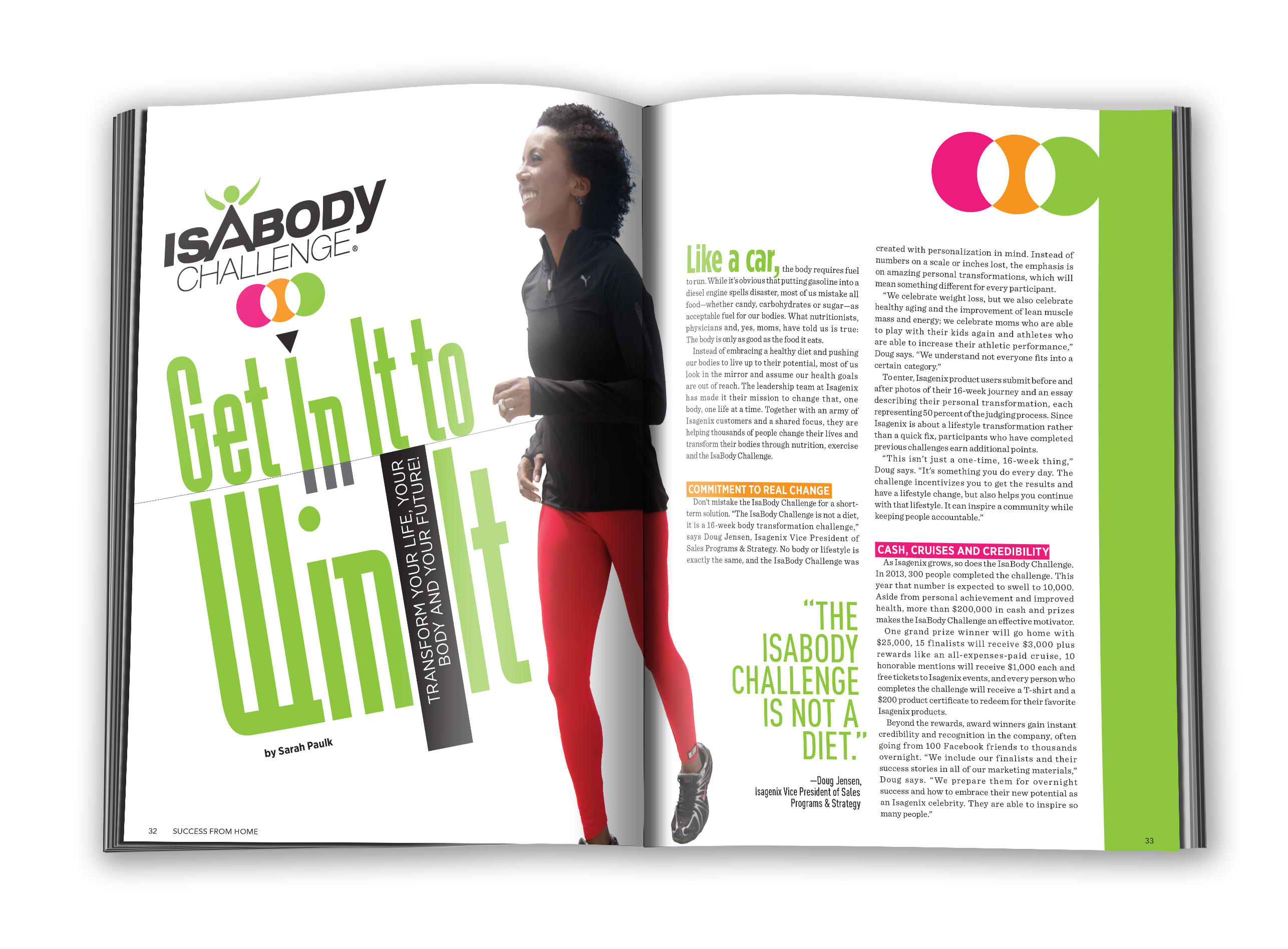 Updated: Launch Party Kit
A Launch Party is great way to introduce a group of people to Isagenix, all at once. Available at IsaSalesTools.com, the updated Launch Party Kit contains everything you need to host a successful home meeting! This is a must-have for anyone participating in the 90-Day Game Plan. To learn more about how to host a Launch Party, visit IsagenixBusiness.com.
The Social Media Success Guide
Learn powerful strategies and tips on how to grow your business and support your team through social media. This 90-page book and DVD features trainings from top Isagenix leaders who have used social media to dramatically increase enrollments and business building activities. Build your brand, effectively share your story, and check out the library of successful posts that drive results. Pick yours up today from IsaSalesTools.com.
New: Leadership Pools at a Glance
Our Director and Executive Leadership Pools are powerful promotions that help business builders earn additional income as they build their teams and the foundation for residual income. Use our new Leadership Pools at a Glance tool to easily teach your team members how they can start earning.
New: Recognition at a Glance
At Isagenix, we celebrate the efforts and achievements of others no matter how great or small. The Recognition at a Glance tool has everything you need to know about perks, programs, prizes, and pools for each rank and business milestone in one place. This tool is also available at IsagenixBusiness.com and IsaFYI.com/Recognition.
Updated: IsaBody Look Book
The IsaBody Challenge® is one of your most powerful tools as an Isagenix business builder. The IsaBody™ Look Book is the perfect way to share the IsaBody opportunity by showing your prospects the results of Associates from a variety of backgrounds who have worked hard and achieved their goals using the Isagenix Systems. Order your IsaBody Look Book now at IsaSalesTools.com. To find out more about the IsaBody Challenge, visit IsaBodyChallenge.com.
For all of the training you need to succeed, visit IsagenixBusiness.com.