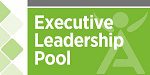 Serious Isagenix® business builders know that achieving a Paid-As rank of Executive is a big deal for their bank account, thanks to our Executive Leadership Pools.
By simply increasing your average team bonus cycles and your team's cycles,* you'll earn shares in these lucrative pools. To help you understand just how much you could earn, here are the current share values:
Remember, the pools are just one of many ways Isagenix pays our Associates daily, weekly, monthly AND annually.
*For complete details on the Executive Leadership Pools program, view this flyer.