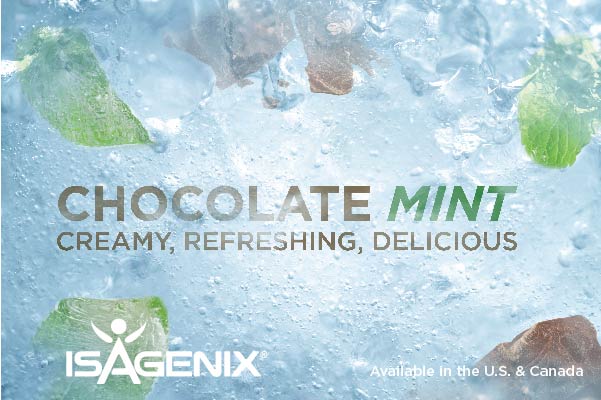 Thursday, October 27: Due to an overwhelming response, we have unfortunately sold out of inventory in the U.S. and Canada. Stay tuned next month for our next seasonal offerings.
Update: Maximum purchase is now 10 canisters on individual wholesale orders!
If you love the taste of mint chocolate chip ice cream or those after-dinner peppermints,
you're going to be ecstatic over our next seasonal IsaLean® Shake flavor: Chocolate Mint. This new, limited-time flavor is perfectly minty, totally refreshing, and best of all, good for you!
Chocolate Mint IsaLean Shake is available starting today for a limited time, so don't wait until it's gone.
Available in Canada, Chocolate Mint IsaLean Shake canisters cost CA$44.95/27 BV.
Because this is a limited-time product, it can only be purchased as an individual item, with a maximum purchase of 10 canisters on individual wholesale orders. Also, because orders will be shipped based on inventory, this product is not available to add to your monthly Autoship orders or as an option when building an Isagenix System.
To place an individual wholesale order, log in to your Back Office and select the green "Place Order" button. Next, select "Continue with Wholesale Order."
Hurry! Don't miss out on our newest seasonal shake flavor. Visit your Back Office to purchase your canister(s) today!