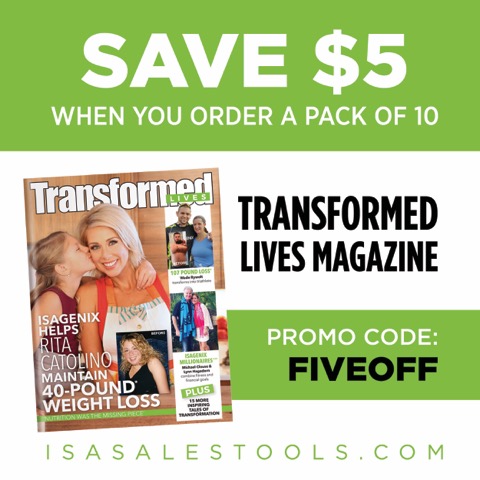 Isagenix is excited to announce our new Transformed Lives magazine as the Tool in the Spotlight for October and November.
The full-color, glossy magazine features jaw-dropping "before" and "after" photos of several Isagenix customers. The magazine also features some of our nearly 200 Associates who have become Isagenix Millionaires* through the company's generous business opportunity.
Now you can get this issue of the Transformed Lives magazine for $5 off through November 30, 2016!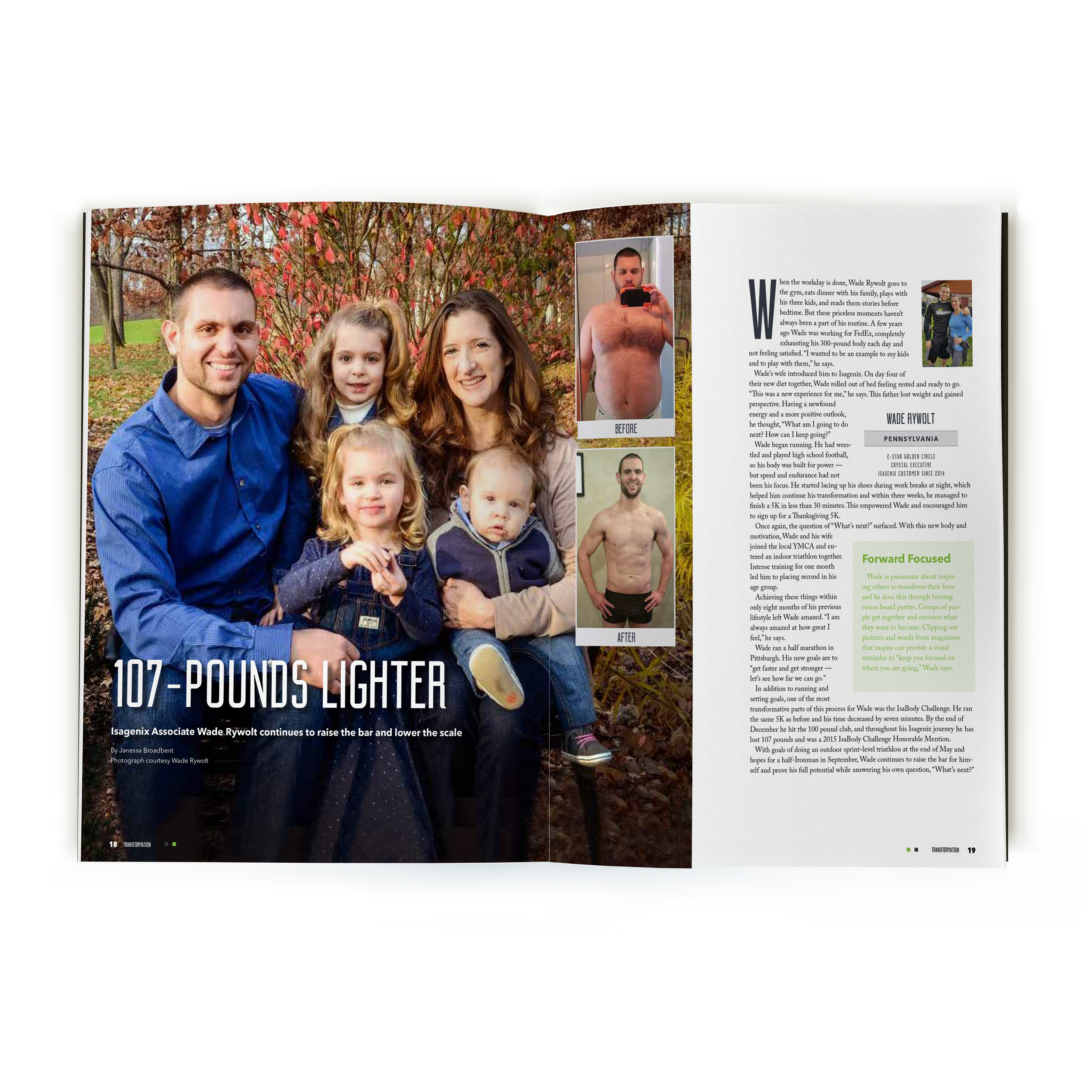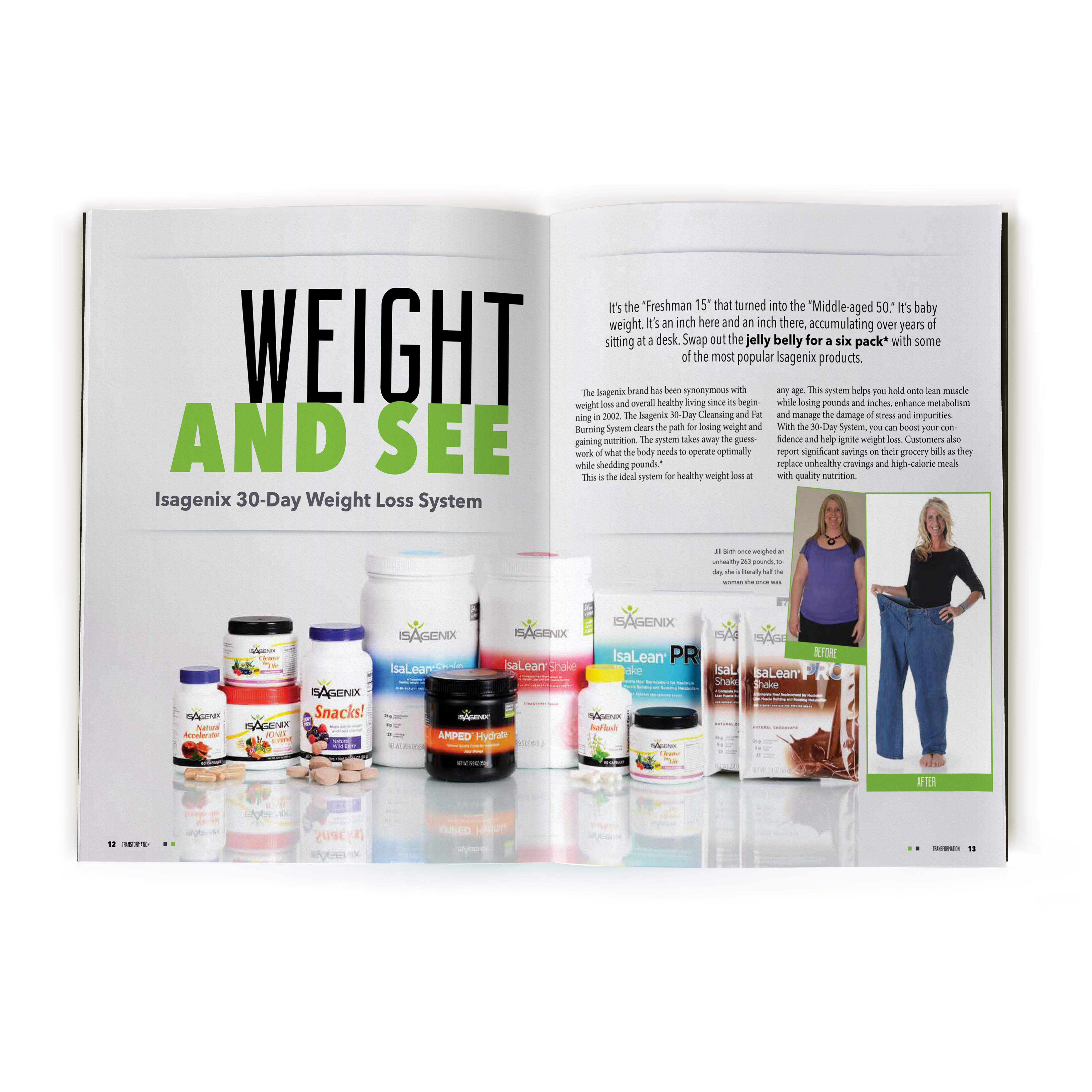 In this issue, Co-Founders Jim and Kathy Coover celebrate the solutions Isagenix offers to transform both the physical and financial health of thousands of customers around the world.
"Isagenix is honored to be represented in the inaugural issue of Transformed Lives. This is a great form of validation and support to give our customers who use our products daily. This magazine will be a great tool to share what Isagenix has to offer with the world."
–Travis Garza, Isagenix Chief Sales and Marketing Officer
Transformed Lives magazine is a great way to help you connect with potential Isagenix prospects, increase enrollments, and ignite your business. In fact, we are so confident in this tool's ability that we're offering a money-back guarantee. For complete details, watch this video, or read this flyer.
To purchase your copy of Transformed Lives magazine, visit IsaSalesTools.com.
*Isagenix Millionaires are defined as Isagenix Associates who have cumulatively earned $1 million or more with Isagenix. Earning levels for these Isagenix Independent Associates substantially exceed the average results achieved by all Associates during the same time periods and should not be construed as typical or average. Income level achievements depend on many factors, including the individual Associate's business and networking skills, personal ambition, time commitment, work habits and other abilities. For average earnings, please see the Isagenix Independent Associate Earnings Statement found at IsagenixEarnings.com.