UPDATE: The Guidebook has been updated for Celebration 2012. Go to our updated Isagenix Guidebook post to get the latest version!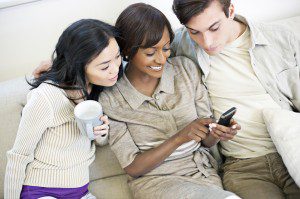 Get your Android or iPhone ready—we just launched a new mobile app to take with you to San Diego so you can stay informed and updated on everything going on at the event!
Once you arrive at the event, everything you need to make 2011 "Ignite Your Future" Celebration the best event ever will be right at your fingertips. Get tons of helpful information including maps, schedules, exhibitors, to-do lists, and much more.
To get the Guidebook app for Celebration, simply go to your iPhone or Android App Store, search for "Guidebook" (note: not "Guidebook app") and click the install button for the FREE app.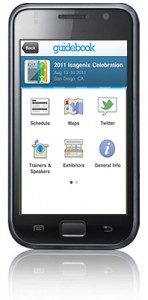 Plus, here's a direct link if you happen to be reading this from your smartphone:
Guidebook App on iPhone App Store
Guidebook App on Google App Store
If you have a question along the way, e-mail IsaGeeks@IsagenixCorp.com.
Don't have an Android or iPhone? Here's how to access it on your regular phone.
To learn more about Celebration, visit IsagenixCelebration.com today!
(Reminder: Don't forget that ticket prices go up by $100 as of July 17! Get your tickets now and save big.)