The new year is here and, with it, we've added lots of updated sales and marketing tools to help you build your Isagenix® business. Check out what's changed and be sure you're using the most up-to-date resources on your journey to financial freedom!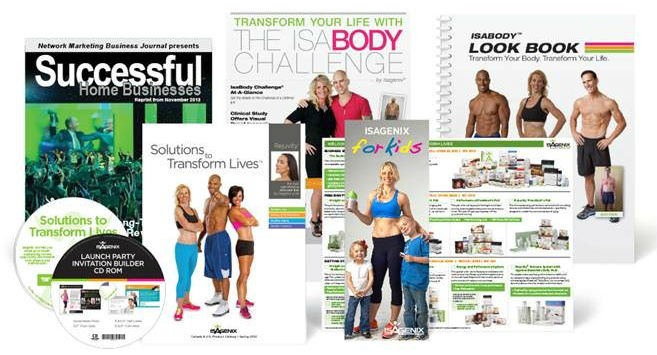 1. 2014 Spring Product Catalog
The Spring 2014 product catalog now includes new products like Whey Thins and Wild Mushroom IsaLean® Soup and offers the most up-to-date pricing and ingredient information. Be sure you always have a few extra copies of the most current catalog on hand to share product and pricing options with your prospects.
2. The New IsaMovie.com
IsaMovie.com is one of the best ways to introduce new prospects to Isagenix and soon it will feature a sleek, new, modern design. Check out the new IsaMovie.com design when it debuts on Monday, January 13!
3. IsaBody Challenge Newspaper
This inexpensive, but effective selling tool has been updated to showcase IsaBody Challenge® winners from 2013 and – as always – explain how to register for and participate in the Challenge. It's a great tool for introducing the Challenge to new team members and prospects while sharing amazing transformations.
4. IsaBody Challenge Look Book
Our success keeps growing and we're proud to share that the third edition of this powerful sales tool is now available. This spiral-bound, full color, glossy "look book" captures more than 100 transformations and the true spirit of the IsaBody Challenge. Keep one with you and be sure to break it out at your Launch Parties as a conversation starter!
5. Isagenix Enrollment Tear Pad
The Isagenix Enrollment Pad is one of the best-selling sales tools in the Isagenix arsenal. Why? Because it's the easiest way to enroll a new Associate. This simple tear pad makes it easy for you to quickly capture all of the information necessary to help a new member join your team by enrolling in Isagenix.
6. 90‐Day Game Plan Workbook
Committing to and creating your 90-Day Game Plan is a huge key to your success in 2014. If you want to create your own 90-Day Game Plan – or encourage your team to do so – you'll need to download the workbook from IsagenixBusiness.com. Head to an Isagenix Roadshow near you to learn more!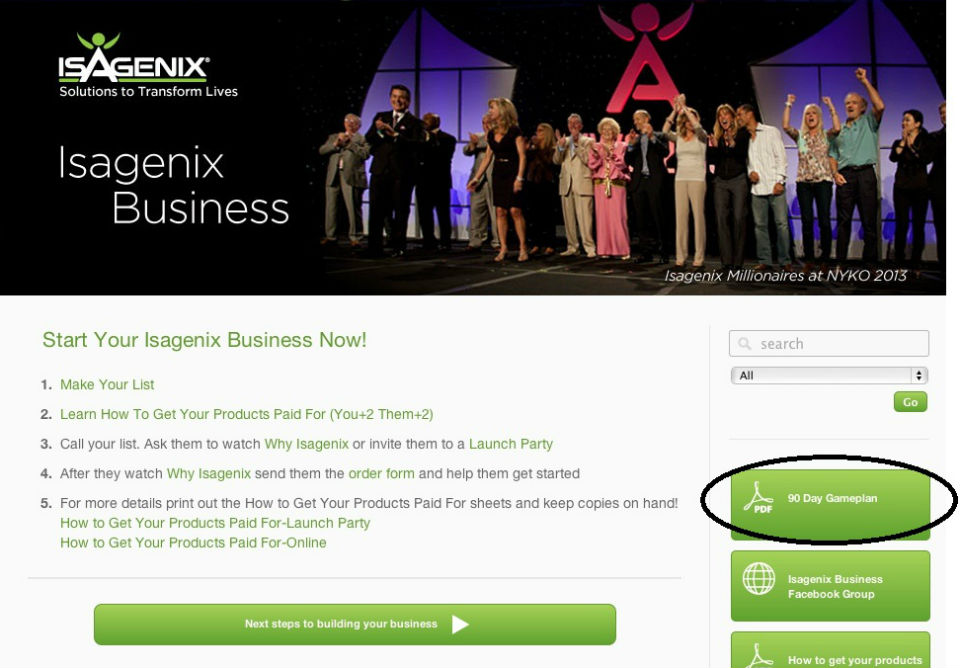 7. Isagenix for Kids Brochure
Has anyone ever asked you, "Is this product safe for my kids?" Then the Isagenix for Kids Brochure is for you! This new brochure is an easy-to-use tool that explains which Isagenix products are suitable for kids along with the age range they're most suitable for.
8. Network Marketing Business Journal Write-Up
Network Marketing Business Journal, a 30-year-old industry publication, featured Isagenix in their November/December 2013 issue. For a limited time, IsaSalesTools.com is offering an eight-page, full-color reprint of the article in bundles of 50.
9. Invitation Builder CD ROM
A new addition to the Launch Party Kits, the Invitation Builder is a web-based interactive CD ROM that allows users to customize their invitations for a Launch Party and either print them at home, email them or share them on Facebook. And more great news – even though we've added this powerful tool, the price of Launch Party Kits is still the same!
Pricing and availability for all of these sales and marketing tools (except the 90-Day Game Plan workbook) can be found on IsaSalesTools.com. Get your tools (and your game plan) going today!