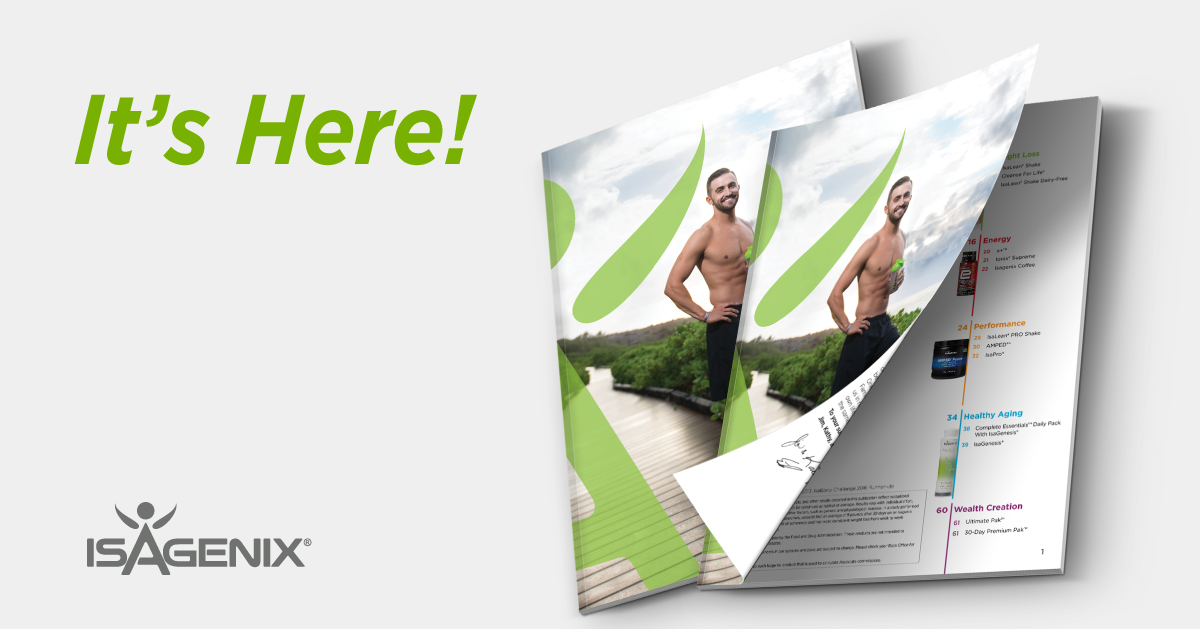 Discover the entire line of Isagenix Solutions to Transform Lives™ in the brand-new Isagenix Product Catalog! This improved catalog will introduce our new and existing Customers to all of our health solutions-based products and nutritional systems. It's also a simple way to share the features and benefits of each of our expertly formulated products with those interested in making healthier lifestyle choices.
In addition to more engaging and educational content on our Isagenix Systems, we have also included an in-depth look specifically at our IsaLean® PRO Shake to showcase how this protein-packed product can be used as a vehicle for athletic performance, healthy aging, or weight loss.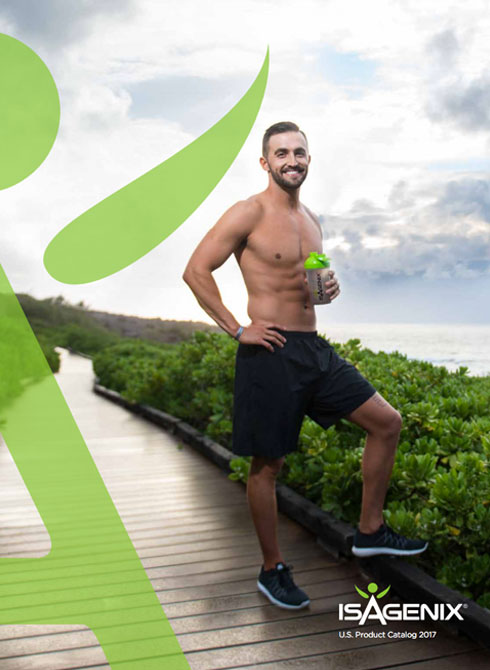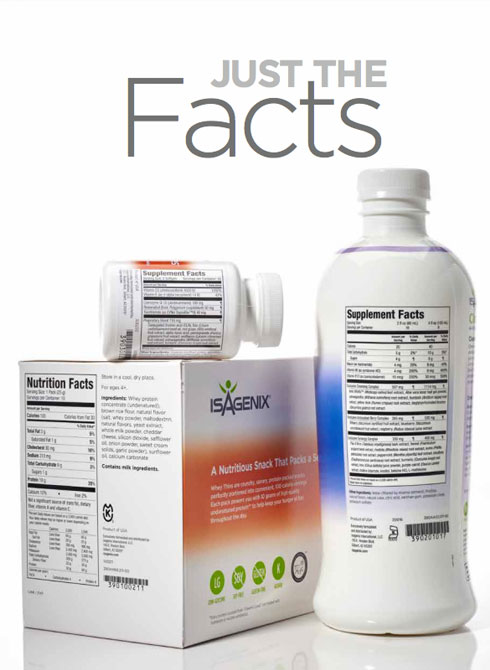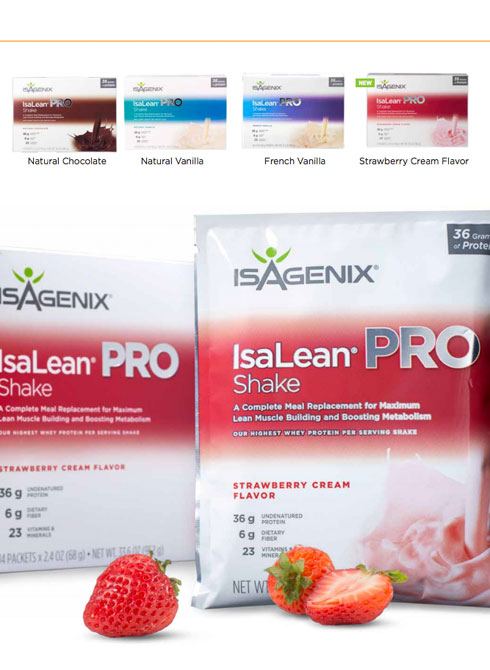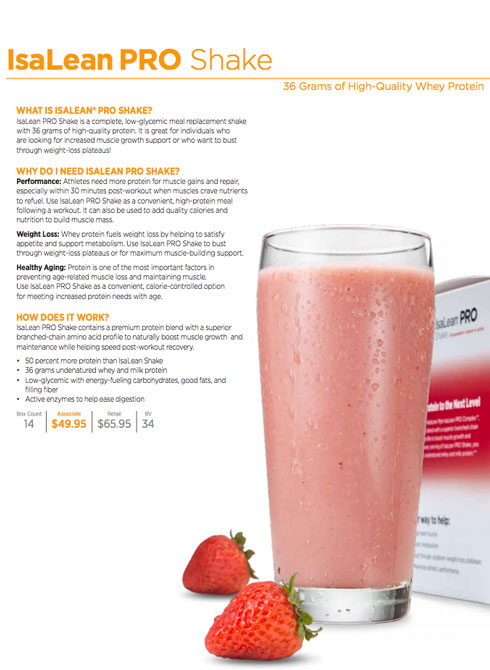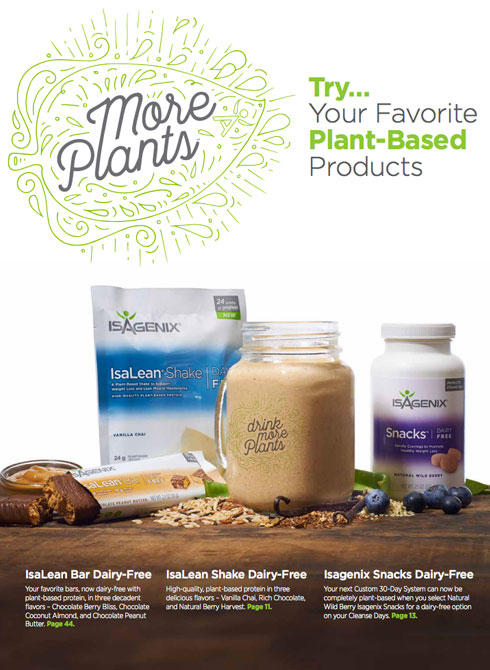 Going Green
Green is always our theme, and with sustainability in mind, we have created a pristine catalog with less paper but still packed with an abundance of beautiful images, facts, article features, and testimonials from our 2016 IsaBody Challenge® Finalists.  You will also see new system and pak names as well as flavor extensions. In addition, you'll notice more brand consistency, as many products share the same new crisp, clean label and packaging design.
For information on any of our products, visit IsaProduct.com.
Don't Delay. Get Your Copy Now!
You can easily view or download the 2017 Spring Isagenix Product Catalog and a detailed how-to-use guide can be found here. Or purchase a pack to share with others at IsaSalesTools.com, coming soon. For those in Canada, we will also have a digital issue and will be printing an English/French version specifically for the market that will be available soon!