Plus, discover a customized health plan with the Health Assessment Questionnaire
You're in the driver's seat with "My Pak."
Custom-build your favorite pak or come up with a special pak to share with your new members all while sharing a 10% savings.
Perhaps you want to create a Gluten-Free Pak, a Yoga Starter Pak or a Protein Plus Pak? The sky's the limit!
Here's how it works:
•    Start with an Ageless Essentials™ Daily Pack
•    Add your favorite or preferred products until it adds up to 150 or 200 BV*
•    Set it up on your Autoship—you can create a monthly Autoship order plan for up to 12 consecutive months!

*If you're enrolling a new member for the first time, make sure the My Pak is 200 BV if you'd like a $25 Product Introduction Bonus (PIB)!
Still trying to figure out the best products for you or a new enrollee? Start with our Health Assessment Questionnaire!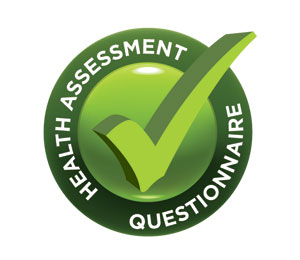 You'll notice a special green button with a check mark located in the top right column of your Back Office home page that says "Take Our Health Assessment Questionnaire." Take the quick survey to receive a detailed report that will help you reach your health goals and which products would be ideal for your "My Pak."
Here's what 4-Star Golden Circle Ronda C. shared recently about her experience introducing new enrollees to Isagenix through the Health Assessment Questionnaire:
At a recent home party "we sat guests down and shared that they could have a customized program just for them. They were excited about the personalized feeling they were getting."
Ronda continues "One woman received her Health Assessment Questionnaire report and it said she needed to do about four months with the 30-Day Cleansing and Fat Burning System and then she could transition to the Athlete's Pak. She signed up for her 30-Day System and set up her Autoship for four months."
To learn more about "My Pak," the Health Assessment Questionnaire and easy ways to introduce new enrollees to Isagenix, visit MyQualityEnrollment.com.