After 16 weeks of testing their limits, strengthening their bodies and minds, and transforming their lives, these five inspirational IsaBody™ competitors' hard work has paid off. Congratulations to the 2017 New Year Kick Off (NYKO) IsaBody Challenge® Finalists!
These five incredible finalists will receive US/CA$3,000, paid expenses for themselves and a guest to 2017 NYKO, paid expenses for themselves and a guest to 2017 Celebration for the selection of the Runner-Up and Grand Prize Winner, and paid expenses for themselves and a guest to the all-inclusive vacation, the IsaBody Escape, Costa Rica!
Let's meet our finalists!
Katie Hill
Age: 30
Height: 5'4"
Total Weight Lost: 25 pounds*
Number of Challenges: 4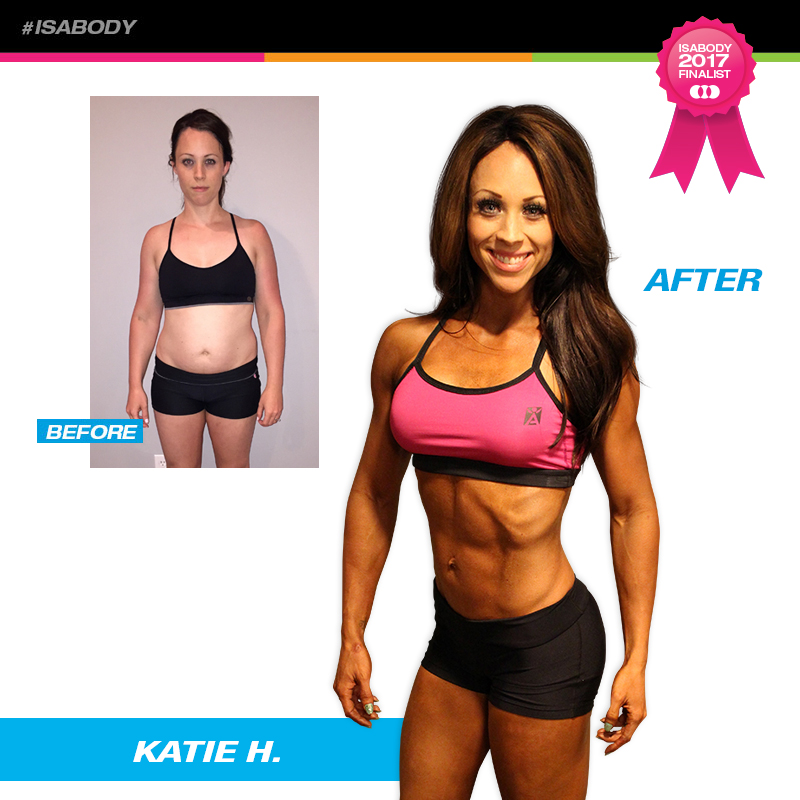 Before Isagenix, Katie was a tired, overweight, unhappy wife, teacher, and mother who was giving so much to everyone else, and as a result, had been neglecting her health. After a comment from a colleague about her stomach gave her a wake-up call, Katie realized that she was not willing to wait another day. It was time to make the change to her lifestyle that she needed and deserved. Katie has now completed four IsaBody Challenges and has released 35 pounds.* She has competed in four fitness competitions, is now a member of Team Isagenix, and has completely transformed her life. In turn, she strives to give back to others by helping them reach their goals.
Jason Snider
Age: 35
Height: 5'8"
Total Weight Lost: 17 pounds*
Number of Challenges: 8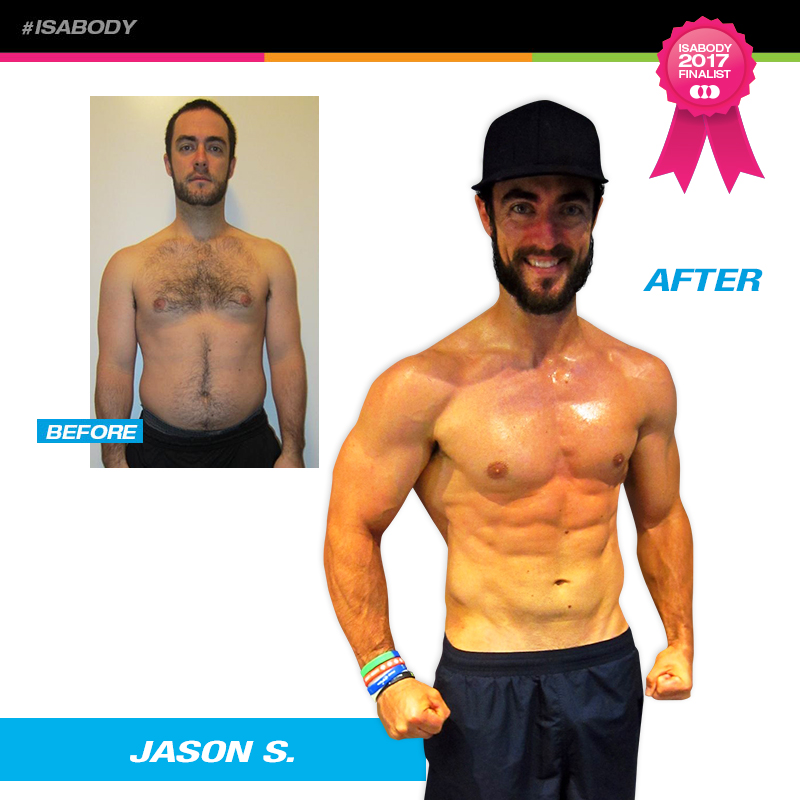 Before Jason began his Isagenix journey almost four years ago, he had just started his career as a high school PE teacher. But only a few years into his teaching career, Jason found himself exhausted, stressed out, and tipping the scales at the heaviest in his life. After committing to Isagenix and completing an incredible eight IsaBody Challenges, he has released a total of 17 pounds* and put on an impressive amount of lean muscle. Jason has renewed confidence in himself and the feelings of inadequacy he once felt have dissipated. Jason has used the IsaBody Challenge not only to transform his life but also as a vehicle to attract others to Isagenix and inspire them to step up their fitness regimen and improve their own health.
Helen Costa-Giles
Age: 38
Height: 5'1"
Total Weight Lost: 90 pounds*
Number of Challenges: 4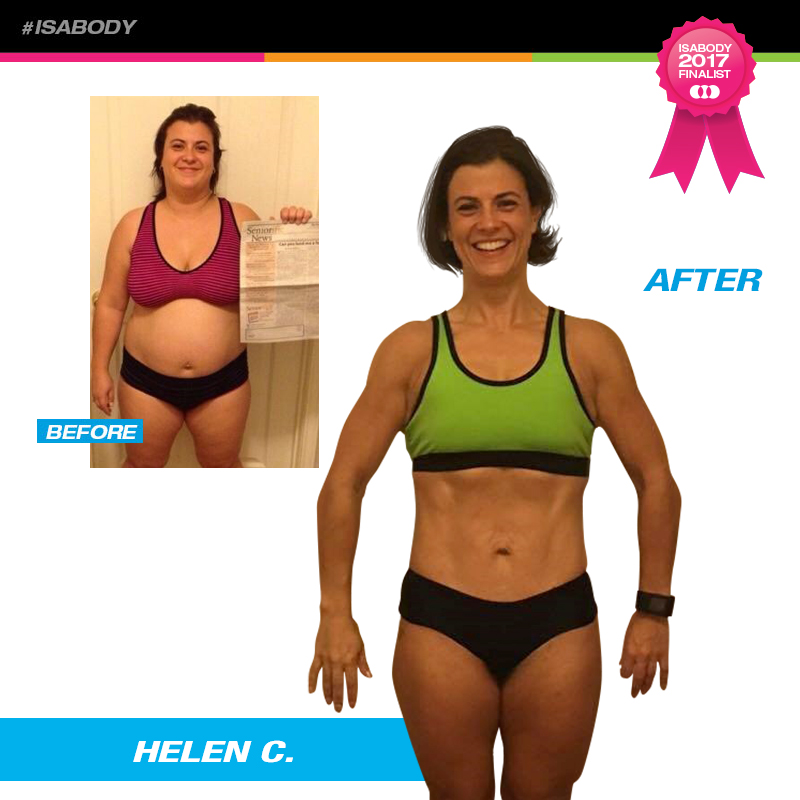 Just over two years ago, Helen was a burned out, exhausted, and unhealthy mother of two. She was skeptical that she could live a healthy lifestyle while also being a mom and made excuses to avoid changing until she discovered Isagenix. Altering her food habits and nutrition and challenging herself to lift heavier and improve her endurance, Helen saw drastic results and was amazed that her body could do the things it has. Living by her mantra of "No more excuses," Helen has completed four IsaBody Challenges and has released an impressive 90 pounds!* She is proud to have just competed in a Spartan Beast race in the competitive level, a goal that has been on her vision board, and hosts 4 a.m. workout groups four days a week in her garage.
Peter Gibbenhuck
Age: 62
Height: 5'7″
Total Weight Lost: 20 pounds*
Number of Challenges: 1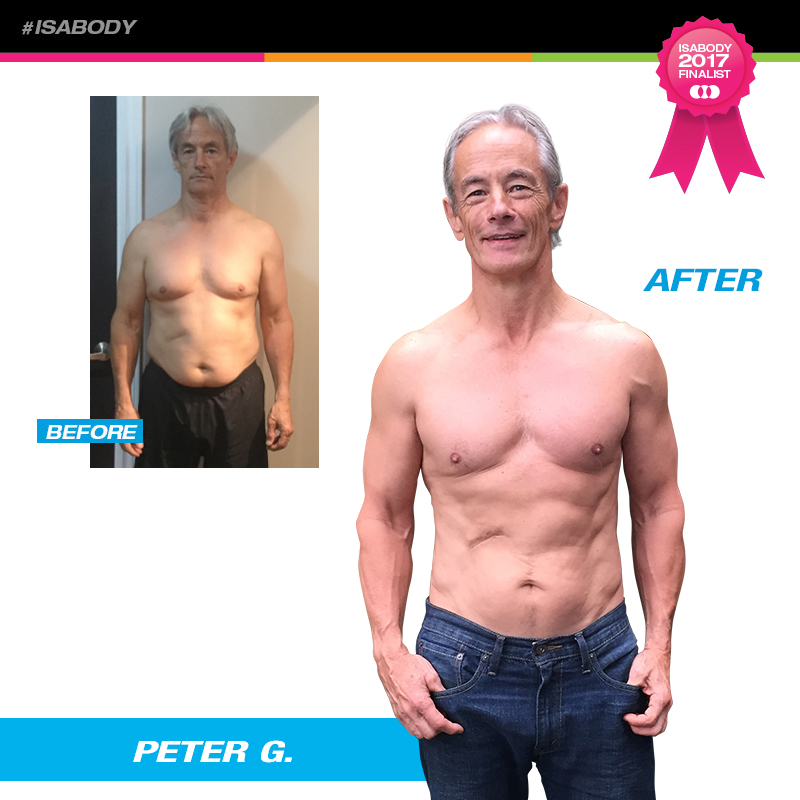 At age 60, Peter had all but lost hope that things would get better after experiencing many physical and emotional hardships. As a police officer of 36 years, Peter went to great lengths to stay in shape but always ended coming up short. He struggled for years when two of his children fell very ill, and he dealt with subsequent legal battles, hospital visits, a personal bankruptcy, and divorce. He was left in pieces emotionally. When Peter was first introduced to Isagenix and the IsaBody Challenge, he was skeptical at first but, as he began feeling stronger and better overall, he felt his attitude shift. Peter's negative thoughts and outlook about life disappeared and were replaced with a positive energy, leaving him looking forward to entering the best years of his life!
Joyce Bell
Age: 46
Height: 5'5"
Total Weight Lost: 22 pounds*
Number of Challenges: 7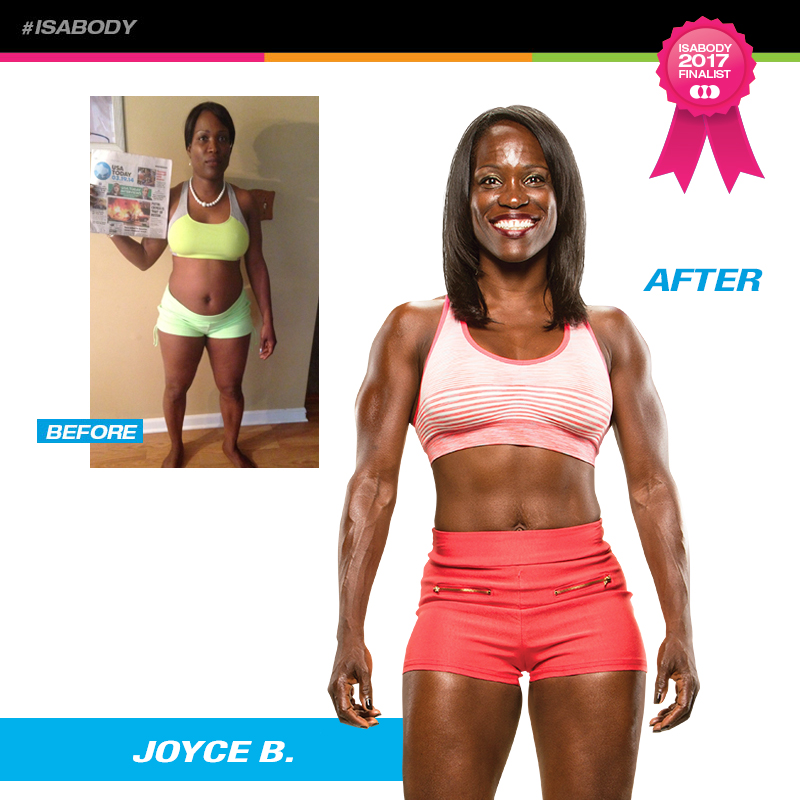 Years of heartbreak and trauma had left Joyce feeling abandoned, broken, and unfulfilled. She was living an unhealthy and unhappy lifestyle until her friend introduced her to Isagenix. Convinced that she needed to remove the toxins from her body, this former Navy nurse jumped at the Isagenix opportunity. Joyce quickly transformed from someone who would consume five pounds of candy daily to spending four days a week, two times a day in the gym. She felt like she had more energy, stamina, and mental clarity than she had ever felt before. Not only is her physical health on the mend, but Joyce also has a renewed passion for life and feels like she has purpose, drive, and a reason for living.
Keep an eye on IsaFYI tomorrow for the announcement of our 2017 NYKO Honorable Mentions!
Start Your Challenge
Inspired by these finalists' transformations and stories? You can have your own transformation through the IsaBody Challenge. Head to your Back Office to register today!
If you have any questions, view our rules and FAQ.