In early June, the 2017 Top Achievers enjoyed an incredible business-building excursion in beautiful Banff, Alberta. Joined by Isagenix Owners Jim and Kathy Coover, these dedicated Associates networked with industry leaders, attended powerful business training, and got the inside scoop on new and upcoming products and promotions.
They also heard some exciting news that we can't wait to share with you.
Please welcome the new Field Advisory Board!
FIELD ADVISORY BOARD
Top Isagenix business leaders from all across North America are hand-picked by the Isagenix executive team to serve on the Field Advisory Board. Because of their valuable connections with the field, they give us insight and recommendations and help us make critical decisions on promotions, incentives, strategies, and training.
Jimmy Smith
This former butcher and lifetime Field Advisory Board member joined Isagenix in 2002 and qualified to open an additional business center, taking him from raising six kids on a meager salary to being able to provide financial support for his children and grandchildren.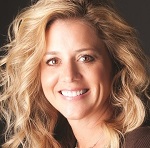 Lynn Hagedorn
A seasoned network marketer, this dedicated mom of three left a six-figure income to change lives with Isagenix where she has taught countless others how to optimize their business for success.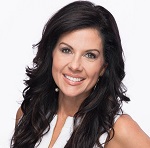 Tanya Kirkpatrick
After setting and achieving her goal of reaching Isagenix Millionaire,* this passionate wife, mother, and women's ministry leader now spends her days inviting her team to dream with her.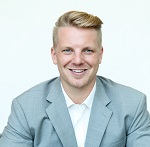 Hayden Vavra
After finding himself at a crossroads in life, this START Ambassador joined his wife, Emily, to change lives with Isagenix where they have received numerous accolades including the 2016 President's Award.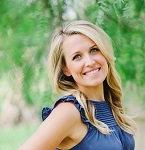 Laura Stevens
Once struggling to get ahead of their debt, this mother of four and her husband are now thriving as Isagenix Millionaires* and are pursuing their passion for helping others discover their "why."
Zach Slobin
Along with his wife, Eden, this prolific public speaker and motivator works to inspire others while sharing the foundational principles for professional, personal, and financial success.
Thanks to the Retiring Field Advisory Board
As Isagenix continues to grow into a global company and pave the path for future success, we are focusing efforts on the Field Advisory Board who will work in partnership with the talented Isagenix corporate team.
In focusing on this board, we say goodbye to the previous Field Advisory Board, a group of incredible individuals who have been amazing partners to the Isagenix executive team, and send them a heartfelt thank-you for their dedication.
To always stay up to date on recognition news, stay tuned to IsaFYI.com/Recognition.
*An Isagenix Millionaire is an Independent Associate to whom Isagenix has paid a gross total of $1 million or more since joining Isagenix. Earnings reflect gross amounts that do not include any business expenses. For average earnings of Independent Associates, refer to the Isagenix Earnings Disclosure Statement at IsagenixEarnings.com.