Hello, Hawaii.
Triston Andres made the wish, and Make-A-Wish® helped make it come true.
Emotions were high during the Make-A-Wish reveal on Aug. 9, the final day of the Isagenix flagship Global Celebration event in Las Vegas. Surrounded by his parents (Christina and Fernando), older brother (Thomas), and more than nearly 15,000 supporters from Isagenix and Make-A-Wish, Triston's lifelong dream of a family excursion in paradise is about to become a reality.
Triston is a 15-year-old native of Las Vegas who was diagnosed with cystic fibrosis as a child. This progressive genetic disease leads to frequent lung infections and makes it difficult for a person to breathe normally.
But for a few days, the adventuresome teenager (left in photo below) can partake in activities such as snorkeling, parasailing, and swimming with dolphins with his family in Hawaii.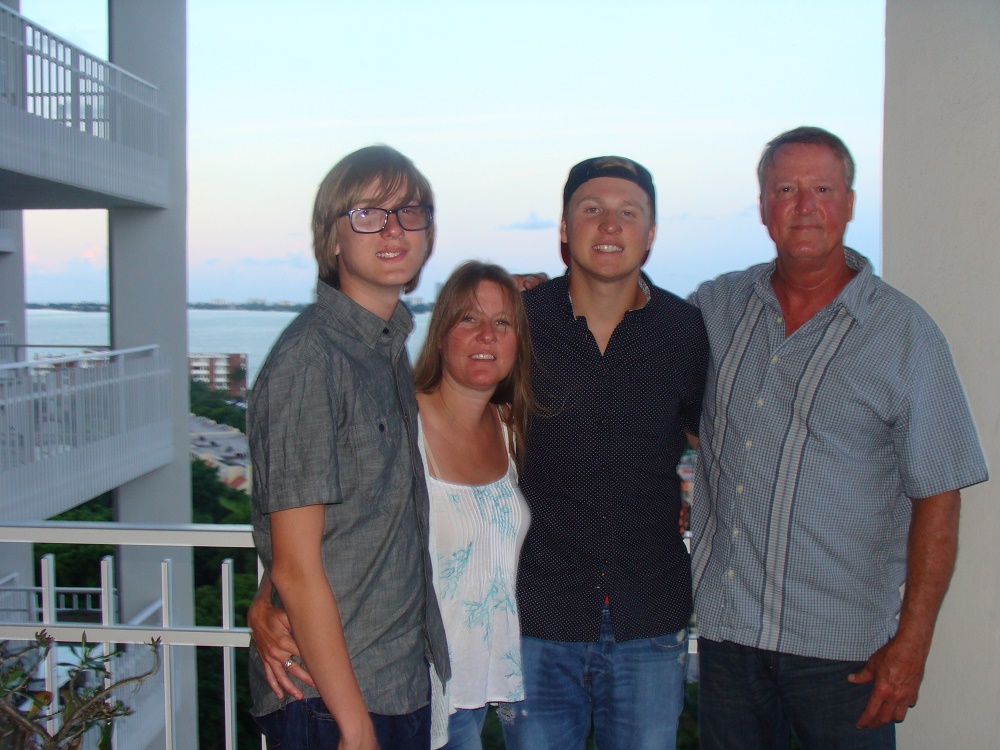 Isagenix has a goal to raise $350,000 during Global Celebration 2017, including the $90,000 donated by 442 Associates who purchased reserved seats for the Make-A-Wish reveal. Thanks to our Customers, Isagenix has raised $1.4 million in 2017 and more than $6.8 million across 11 countries since 2012 to help Make-A-Wish grant more than 800 wishes.
"Make-A-Wish allows us to come together as One Team to create even more positive change, not just here at home, but all around the world," said Isagenix Chief Sales and Marketing Officer Travis Garza.
2 Ways You Can Donate
Autoship

Log in to your Back Office.
Click "Manage Autoship."
Scroll down to "Charitable Donations: Make-A-Wish."
Choose your monthly donation of $1, $5, or $10.

Commission

Send an email including your name, member ID, and the amount you want to contribute on each commission check to IsaWish@IsagenixCorp.com.
Learn more about the many charitable organizations who partner with Isagenix.