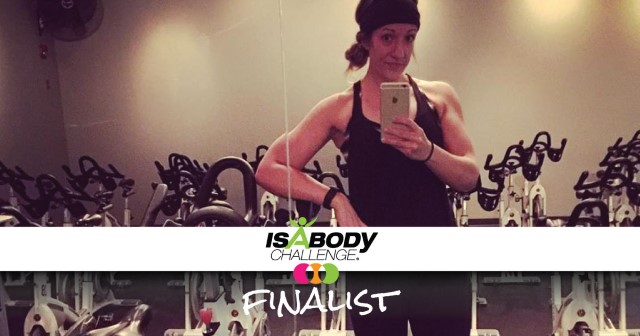 A competitor at heart, Jennifer L. was introduced to Isagenix and the IsaBody Challenge® at the same time, so she's never known one without the other. She did know, however, that she had 100 pounds to lose, and she knew she had the confidence inside her to set a goal and complete the Challenge.
Jennifer had great success in her first Challenge and was named an IsaBody Challenge Honorable Mention! She knew from that point forward that she would always be participating in Challenges and that Isagenix would be part of her life forever. She has continued to lose weight and has released a total of 100 pounds* since 2013.
Jennifer's transformation did not go unnoticed. Through social media, she started to gain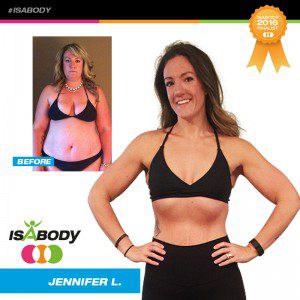 attention around her weight loss from other Isagenix team members and business builders. Trainers at her gym noticed her and made comments about her weight loss, and fellow gym-goers started looking to her for inspiration.
Maintenance and Mindset
Not only did Jennifer experience a phenomenal physical transformation, but she has also experienced a huge shift in mindset over the course of her Challenges. For the 2016 Top Achievers Challenge, Jennifer signed up for the Healthy Mind and Body program at the same time she joined the IsaBody Challenge and created a daily habit of consistency and commitment.
"This Challenge for me was really about connecting mind, body, nutrition, and identity and getting to that place where I became a healthy, strong, fit person. I achieved it by combining the IsaBody Challenge with Healthy Mind and Body and using those daily habits and the mindset coaching to take me to a whole new place," she says.
Freedom From Food
Jennifer used to associate food with guilt. After breaking free from that negative mindset, she now loves and enjoys food, because she feels it gives her freedom and fuels her body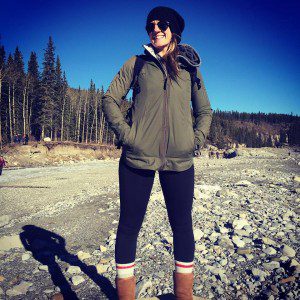 to accomplish more than ever.
"I'm very clear on what I'm capable of and what choices I can make, and I don't have that guilt around food," she explains. "It's given me freedom. I always talk about physical freedom, which Isagenix and IsaBody have helped me achieve. But that mental freedom of no longer being a slave to food or food addiction is incredible."
Jennifer's new, positive relationship with food has taught her to never look back.
Creating the Shift
Jennifer now loves the life that she and her partner have created, building a business together and living healthily while enjoying fun activities like hiking in the Rocky Mountains during the week. She also became a certified spin instructor in the fall of 2014 and began teaching in February of 2015.
"I do it as an extension of my Isagenix business to build a community," she says. "I'm really
passionate about changing this planet. I want to elevate people, make shifts in the community, and teach people that life is supposed to be amazing. Teaching for me has been an awesome opportunity."
When it comes to helping others, especially those who might be interested in the IsaBody Challenge, Jennifer's attitude is "What do you have to lose but weight?" She tells others not to look at it as a competition they have to win, but to look at it as a 16-week journey to tell a story and impact someone else. She lives every day by her personal motto, "If it's possible in the world, it's possible for you. It's just a matter of how." She loves that Isagenix and IsaBody are her full-time passions.
*Weight loss should not be considered typical. In a study performed in 2012 by University of Illinois at Chicago researchers, subjects lost an average of 9 pounds with an average of 2 pounds of the loss from visceral fat after 30 days on an Isagenix System. The subjects also had a greater level of adherence and had more consistent weight loss from week to week compared to subjects on a traditional diet.