2016 "One Team" Celebration is going to be packed full of amazing segments and panels to bring you strategies and tools to elevate your business. Isagenix Co-Founder and Vice President Kathy Coover is hosting a panel of Isagenix top leaders to discuss leadership skills and time-management tips. These Isagenix Millionaires have spent years working diligently to build a successful Isagenix business and are excited to pass along their knowledge to Celebration attendees.
Let's meet the panelists!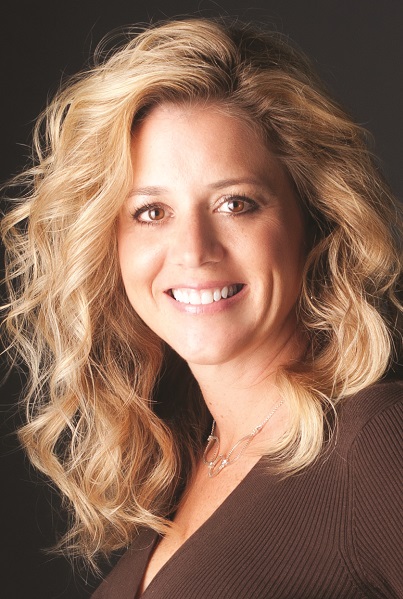 Lynn Hagedorn
Isagenix Millionaire, 17-Star Platinum, 13-Star Crystal Executive*
Prepared to take the stage at Celebration on Kathy's panel, seasoned business builder Lynn is going to show attendees how she was able to manage and optimize her time to build a successful business and how they can do the same.
"I credit my success with Isagenix to engaging in the right type of activity. Find out why I did it, how I did it, and what I discovered along the way. If you've ever wondered how I fit Isagenix into my crazy-busy life, or how you are going to fit Isagenix into yours, then make sure you're in attendance, ready to take notes at Celebration!"
Jill Bauman
Isagenix Millionaire, 17-Star Platinum, 10-Star Crystal Executive*
Sitting on Kathy Coover's panel, Isagenix Millionaire,* business owner, and top leader Jill Bauman is eager to share how she implements Isagenix strategies into her gym and how she got where she is today.
"I worked hard and hustled to get to where I am today. Are you willing to go the extra mile and eliminate excuses? The extra effort is what made the difference for my business. Success loves speed, and I want to share how you can capitalize on it!"
Brett Davis
Isagenix Millionaire, 10-Star Platinum, 11-Star Crystal Executive*
As gym owners and fitness professionals for 10 years, Brett and his wife Samantha have always kept health and wellness a priority in their lives. As a panelist at 2016 Celebration, Isagenix top leader and former gym owner Brett is eager to show attendees how they can take deliberate action that will advance their personal and professional success.
"There's a difference between productivity and activity. A lot of people can be in action but not be productive. Not getting butts in seats at events, not doing Launch Parties, not doing things that are going to matter to their business and to their Isagenix journey are all examples of not being productive."
Carolyne Rodrigues
Isagenix Millionaire, 8-Star Platinum, 3-Star Crystal Executive*
Taking the stage as a panelist, Carolyne is gearing up to share her key strategies for managing her time and schedule to set herself up for daily success and reaching her goals.
"Following a schedule is key to a productive business and helps me stay on target with my goals.  From the time I started my journey with Isagenix, I have built my business in 90-day blocks of time. Our team follows a three-by-three-by-three system. Three connections a day, three follow-ups a day, and pouring greatness into three people a day…Leadership development is a function of teaching others to follow this system and show them how to fit Isagenix into the pockets of their day."
You don't want to miss this panel! To get your Celebration ticket before it is gone, visit IsagenixCelebration.com.
Ranks current as of 6/1/16.
*Isagenix Millionaires are defined as Isagenix Associates who have cumulatively earned $1 million or more with Isagenix. Earning levels for these Isagenix Independent Associates substantially exceed the average results achieved by all Associates during the same time periods and should not be construed as typical or average. Income level achievements depend on many factors, including the individual Associate's business and networking skills, personal ambition, time commitment, work habits and other abilities. For average earnings, please see the Isagenix Independent Associate Earnings Statement found at IsagenixEarnings.com.