Enjoy a Good Read, Catch the Vision, and Check Out START's New Look
Go Find Yourself With #STARTYOURLIFE Magazine Volume 3

The most anticipated START publication of the year has arrived! The latest edition of the #STARTYOURLIFE magazine features inspiring stories of Isagenix Associates ages 18 to 35 who are living lives nothing short of extraordinary all over the globe. This issue is all about START members who are leading lives that fill them up and excite them to inspire readers to go out there and do the same. And you'll definitely want to catch features written by thought leaders such as Brené Brown, Darren Hardy, and Peta Kelly.
Share #STARTYOURLIFE magazine, and inspire those looking to enjoy everything Isagenix has to offer – solution-based product systems, a supportive community, and an opportunity to live a life of fulfillment and purpose.
Now available to order at IsaSalesTools.com.
Help Others Connect Passion With Purpose at the Vision Tour
This May, START creator Erik Coover and the START Ambassadors will hit the road to bring the START vision and Isagenix Solutions to a city near you. This is the only live START-hosted opportunity event of the year, so don't let your friends miss out on the chance to feel the energy and get on board!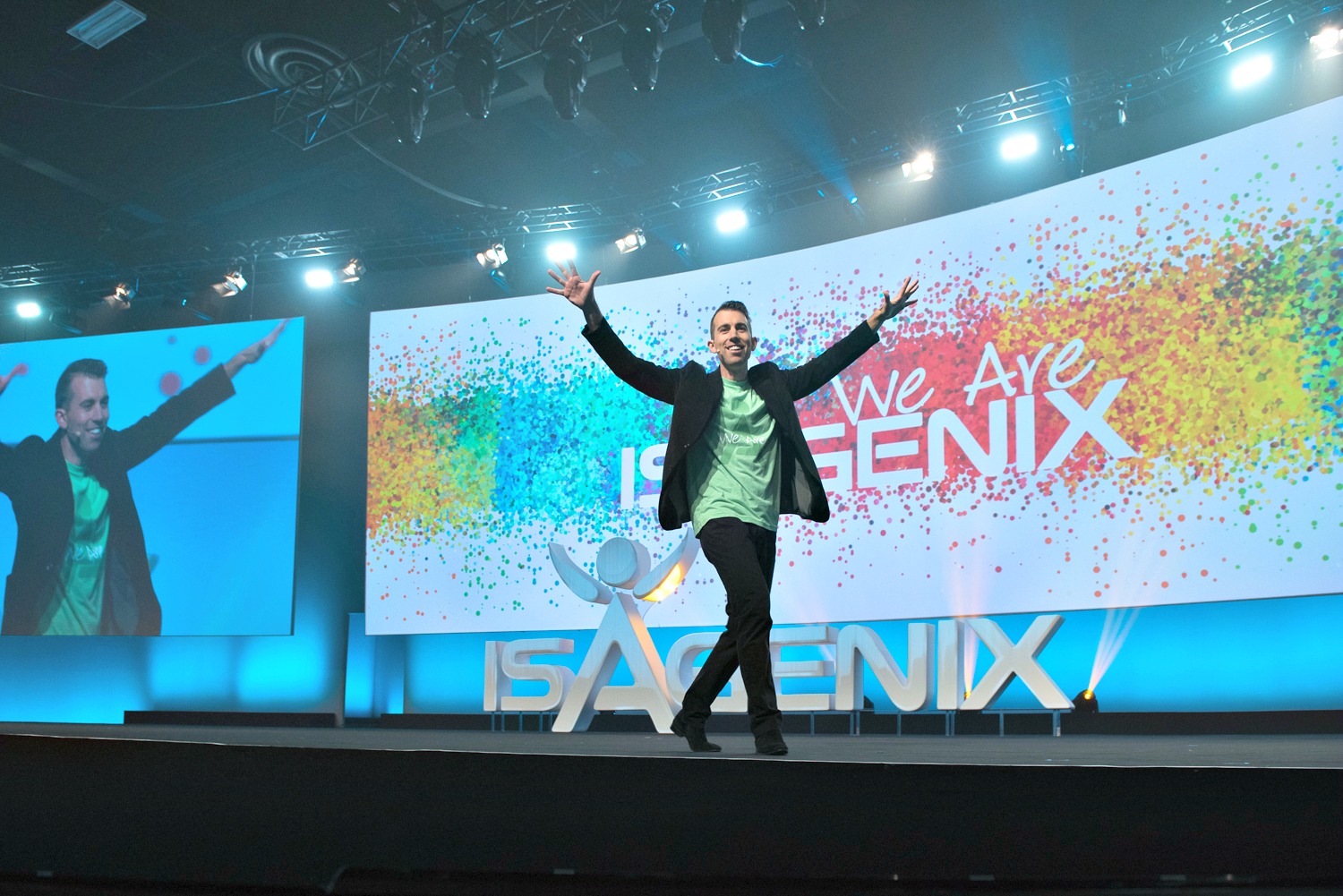 The Vision Tour is a great, friendly way to introduce Isagenix to new people. Here's what to expect:
A no-pressure, high-energy Experience Isagenix presentation specifically designed with the millennial demographic in mind.
An introduction to the science behind and the power of the Isagenix products.
The opportunity to learn how Isagenix and START transform lives.
Mingling with like-minded people and incredible trainers and having a fun time!
Let your team members ages 18 to 35 know to be on the lookout for event details by joining the START Your Life Facebook Group, or check IsagenixEvents.com.
May 1-4, 2017
Phoenix, Arizona
Minneapolis, Minnesota
Jersey City, New Jersey
Denver, Colorado
Knoxville, Tennessee
Portland, Oregon
Toronto, Ontario
Sydney, Australia
Melbourne, Australia
Perth, Australia
Auckland, New Zealand
Calgary, Alberta
Gold Coast, Queensland
Notice Anything Different About Us?
Well, it's a brand-new year, and START is kicking it off with a fresh new logo to match! We decided it was time for a little transformation of our own! Check out our new look at STARTYourLife.com.