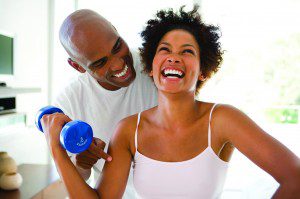 Join the IsaBody Challenge® and get your free gift.
This Wednesday, February 29 marks the last day you can join the IsaBody Challenge and still be eligible for the 2012 "Your Future Starts Today" Celebration judging. Plus, if you're one of the first 1,000 new Challenge registrants who joins between February 21 and February 29, you'll receive a free canister of Vanilla IsaPro®. If you make the cut, you'll receive an IsaMail in your Back Office with a coupon that can be used in your next Autoship order.** Hurry, while there's still time!
Made from the highest-quality undenatured New Zealand whey protein, Vanilla IsaPro is the key to busting through stubborn weight-loss plateaus and building lean muscle mass. It is the key to helping you transform your body and look your best this summer.
Win Prizes for Your Transformation
The IsaBody Challenge is an amazing life-transformation journey. It is not just about weight loss but about your experiences along the way. By combining an Isagenix health-and-wellness system with regular exercise, the 16-week Challenge will put you on a path to whole-body health. You could even win your share of $200,000 in cash and prizes, include the first-ever IsaBody Challenge Transformation Cruise!
Even More Perks of the Challenge
Monthly Drawings: Five participants will be randomly chosen each month to receive five, $100 certificates to be used towards their next qualifying Autoship order. Only one, $100 certificate can be used a month and is on top of the 100 BV you need to remain "active."**
90-Day Transformation Awards: By uploading your monthly statistics for three consecutive months, a total of four statistic entries, and losing 12 percent of your body weight in that 90-day period, you can receive a FREE box of Ageless Essentials™ Daily Pack with Product B™.* (a $138 value)
Want to maximize your results? No problem! Keep going and make your Challenge period the full 24 weeks so you can be included in the 2013 New Year Kick Off judging.
Sign up TODAY before it's too late by logging in to your Back Office. Select the "My Team" tab and then "IsaBody Challenge" from the dropdown menu. Don't forget to take you "before" pictures with a newspaper and complete all of the requirements!
For more information on the IsaBody Challenge, watch this video.
* Note: This is meant solely to showcase the prize and does not represent complete rules and regulations. For the official 2012 IsaBody Challenge rules and regulations, please visit IsaBodyChallenge.com
** Valid for 90 days after it is activated in your Back Office, the coupon can be used towards your next qualifying Autoship order. Please note: the FREE Vanilla IsaPro does not have BV associated with it AND must be used on top of the 100 BV you need to remain "active."