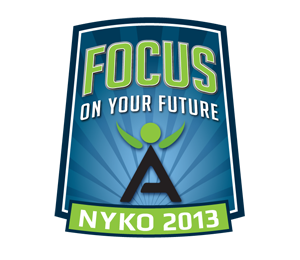 NewYearKickOff.com is live.
The highly anticipated 2013 "Focus on Your Future" New Year Kick Off website is up and the countdown to jump-starting a prosperous New Year has begun.
Join Isagenix® Co-Founders Jim and Kathy Coover January 3-6, 2013 at the Sheraton Downtown Phoenix Hotel in Phoenix, Ariz. and connect with innovative entrepreneurs, dream-achievers and driven leaders who will help you discover your true potential with Isagenix.
Featuring keynote speaker and international best-selling author of the "Power of Focus" Les Hewitt, learn how to create a successful business, maximize your time and achieve total financial freedom so you can enjoy a life (and a future!) focused on the things that matter most to you.
If you have not purchased tickets to this exciting limited-seating event, now is the time. Visit NewYearKickOff.com or log in to your Back Office "View & Manage Events" section, select "Company Events" followed by "New Year Kick Off" from the dropdown menu to access the "Register" button.
Hurry, this event is already 75 percent sold out! Now is your time to focus on your future.
For more details on 2013 New Year Kick Off, visit NewYearKickOff.com.