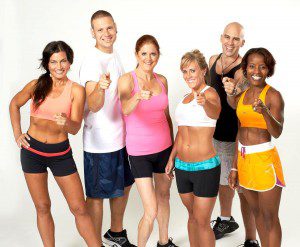 You've heard the buzz, you've even read about it once or twice, but what exactly do we mean by "#BroadcastIt?"
It's simple! We want you to broadcast your incredible success and your goals on your favorite social media site so everyone can celebrate with you. Plus, it serves as inspiration to those who are still sitting on the sidelines.
If you're already doing the Challenge, let people know! Use the hashtag "#BroadcastIt" on Twitter or Google Plus when you post updates on how you're doing. Or use it on Instagr.am or Pinterest when you want to show off how great you're looking.
It's not easy to start a life-changing transformation journey, but the IsaBody Challenge® provides the perfect platform to jumpstart your success. Spanning 16 to 24 weeks, this experience can help put you on the path to whole-body health both physically and mentally. To date, the Challenge has helped thousands of participants release thousands of unwanted pounds, create lean, healthy physiques and experience youthful aging.
With no cost for an Associate to join the Challenge and sign up available any time, there is absolutely no reason to miss out. If you complete the Challenge, you could be in the running for more than $200,000 in cash and prizes and a luxurious cruise vacation!
Want another incentive? Help two friends to join Isagenix and the Challenge with you and you could earn an extra $370 to $820 in spending cash. Yup, you read right! The system is called "You + 2 and Them + 2." Check it out on IsagenixBusiness.com and with this flyer.  
To register, visit IsaBodyChallenge.com today.