Tool in the Spotlight: IsagenixPodcast.com
IsagenixPodcast.com is your home for audio training on everything Isagenix. Experts from the field join Corporate staff to enlighten you on everything from product training and the science behind Isagenix, to succeeding at the IsaBody Challenge® and how to build an Isagenix business.
Isagenix Podcasts are easy to fit into your day. Listen while you're in the car, out for a walk, or working out. Podcasts are great training tools to help you and your team members reach your personal and professional goals with Isagenix. All of our podcasts fit into one of four categories:
Wealth Creation podcasts include tips and training on building your Isagenix business from top Isagenix earners and our Sales team.
Science Talks are deep dives into nutritional science and the research that supports Isagenix products. Staff members from the Quality, Regulatory, Technology, and Science (QRTS) team share technical knowledge with an easy-to-understand approach.
Transforming Lives podcasts feature inspirational stories of success. Meet real Associates who have transformed their bodies and their lives with Isagenix. From weight loss to earning a supplemental income and beyond, these stories will illustrate how Isagenix can help you—or someone you know—reach your goals.
IsaBody Challenge® podcasts feature folks who have successfully completed the Challenge—whether as a Finalist, Challenge participant, or Grand Prize Winner. Their advice gives others the motivation to complete the 16-week IsaBody Challenge.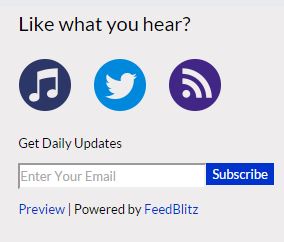 Make sure you never miss a podcast! Tune in via the iTunes store where you can listen to any episode on demand or subscribe—all for FREE! Or subscribe to the IsagenixPodcast.com RSS feed. Just go to the bottom of the page, enter your email, and click "Subscribe."