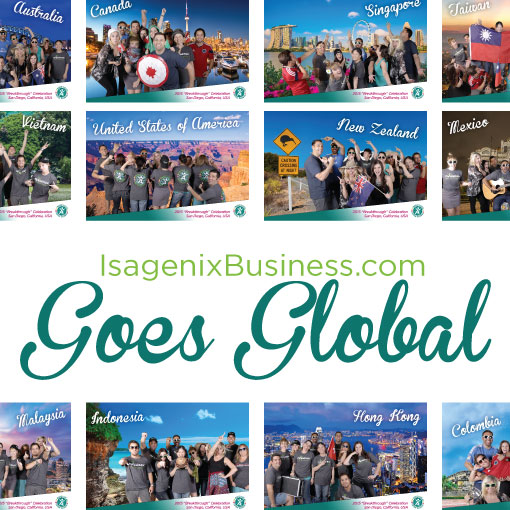 Tools, Training, and More Now Available Internationally
Great news! IsagenixBusiness.com is now available in all international markets.
Initially launched in 2012, IsagenixBusiness.com is your premier source for learning all about how to build your business and help your teammates do the same. In fact, it recently won an American Business Award, receiving a Gold Stevie for Best Training Site.
Now, this helpful tool features exciting new updates.
How to Build an International Business
Are you looking to build your business internationally?
The well-organized website can now satisfy Associates in 12 different countries. It has also been translated in seven different languages. Complete, informative training, including videos, tools, worksheets, current market promotions, and of course, the 90-Day Game Plan, IsagenixBusiness.com is a great resource to help guide new Associates through their business journey.
The website's sections include:
Start Here—Learn the basics about products, tools, and training.
Launch—How to get into action, such as beginning the 90-Day Game Plan.
Training—Become an Isagenix expert with these helpful training guides.
Tools—Find the resources to get the job done.
How to Use It
Now that you know all about why to use it, here's how to get started.
Visit IsagenixBusiness.com, and choose your country/language preference in the box at the top right corner of the page. Once you've made your selection, the four main areas will appear in the desired language. It's that easy! So, go ahead; dive on in.
Additional features will be available in the upcoming months, so stay tuned to IsaFYI.com for more details.
Remember, if you're looking to grow your business internationally, be sure to check out the benefits of an international sponsorship.