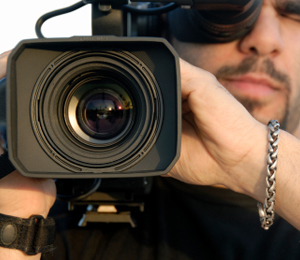 You have just one more week to submit your story for the Isagenix® Video Awards Contest!
We heard you and have extended the Isagenix Video Awards contest deadline to Sunday, April 22 so you have more time to get your entry in and have a shot at winning a trip to 2012 "Your Future Starts Today" Celebration August 9-12 in Phoenix, Arizona.
The Isagenix Video Awards puts you in the director's seat and allows you to call all the shots. All you have to do is create a fun, 45-second short video with your camera phone, iPad or even video camera by April 22 and make sure that it sticks to one of the categories listed below. We'll review the submissions and then the top videos will go to YouTube.com/Isagenix for a vote to see who will win a trip to Celebration and have their video shared at the event!
To get started, choose from one of the following categories:
Taking Isagenix products—for life
Why I joined Isagenix
Why Isagenix products are the best available
How the Isagenix business is the best in the industry
How Isagenix is helping me stay young forever
After you choose the category that interests you most, create a unique, one-of-a-kind masterpiece. Remember, you must be original and compliant in order to be considered. Please do not submit films created for a previous project.
The winner of this exciting contest will debut their video at the biggest event in Isagenix history: our 10-year anniversary and 2012 "Your Future Starts Today" Celebration. Plus, your video will also be included on the Isagenix YouTube website.  
The video with the most traffic and approved by our internal team by July 10 will win a trip to 2012 "Your Future Starts Today" Celebration, August 9-12 in Phoenix, Ariz. and a $400 voucher for two tickets to the event.
For complete rules, visit IsagenixVideoAwards.com.
Need inspiration or a more visual understanding of the contest? Check out what our Regional Director of Sales Mac Larsen and Director of Field Development Erik Coover has to say in these fun videos.
http://youtu.be/2NM4LGW4lmc
http://youtu.be/-RxqlSwbosk