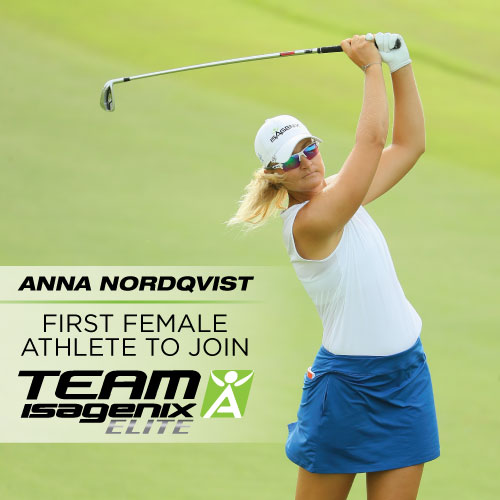 Anna Nordqvist is a world-renowned LPGA and Olympic professional golfer and is the first female to join Team Isagenix Elite.
Born in Eskilstuna, Sweden, on June 10, 1987, Anna spent her childhood playing almost every sport imaginable with her two brothers and her friends, eventually falling in love with golf at age 13.
As a young adult, Anna moved to the United States to further her education at Arizona State University and played on the university's highly accomplished golf team. There, Anna befriended Erik Coover, senior vice president of global field development, and quickly advanced through the ranks becoming the No. 1 world amateur.
Since her college days, Anna has gone on to win six LPGA tournaments and become a four-time member of the European Solheim Cup team. Last year, she proudly represented her home country at the 2016 Rio Olympics.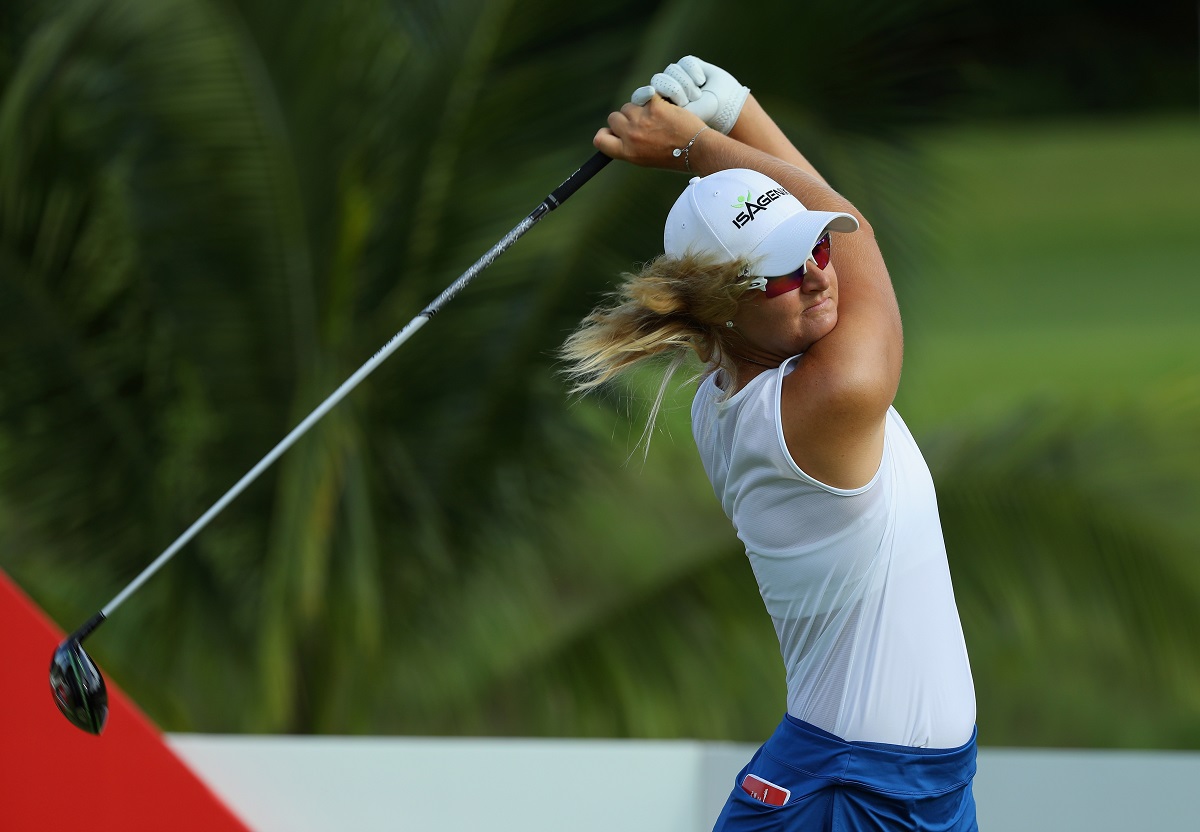 "I really look forward to the opportunity to work with my good friend and former ASU teammate, Erik, and the entire Isagenix family to maximize my performance and my overall well-being," said Anna. "I've dealt with food allergies and intolerances since my youth, which has made traveling on tour difficult for me and my body. Isagenix products provide a convenient and nutritious way for me to stay healthy and fit while on the road."
Anna joins professional golfer John Rahm and Colombian football player Edwin Cardona as a Team Isagenix Elite athlete.
Team Isagenix Elite is a pilot program aimed to raise brand awareness by introducing Isagenix to new audiences. The program looks for athletes who are avid product users and upstanding athletes within their respective areas and emulate our core values on and off the field.