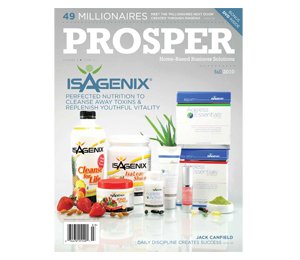 Isagenix® products continue to attract those who are seeking better nutrition and performance, people ranging from world-class athletes to Hollywood stars. Our no-compromise Nutritional Cleansing and Replenishing products have produced the incredible testimonials and stories that we've featured in our IsaNews magazine and IsaFYI.com over the years.
Every day even more celebrities and athletes are being introduced, discovering and checking out Isagenix, just as we shared at Celebration and in our new Prosper magazine.
As always, Isagenix does not pay endorsement fees to anyone, even high profile celebrities and athletes, and we continue to actively demonstrate this closely-held value, thus the disclaimer that accompanies their photos. The opportunities are endless for Isagenix. We're going to continue introducing Isagenix and our products to influential celebrities and athletes, where there is a fit between our corporate values and mission and the lifestyle principles of the celebrities and athletes. To learn more about the celebrities and athletes who are checking out Isagenix, visit IsaSalesTools.com and purchase copies of our new Prosper magazine.