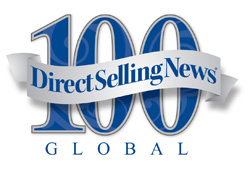 Isagenix® is now No. 44 on Direct Selling News' Global 100 List for 2011.
Up three spots from #47 in 2010, Isagenix continues to climb the ranks among other network marketing companies across the globe. With many of the 10-year-old company's growth records already smashed in 2012, Isagenix Co-Founder and Executive Vice President Kathy Coover says the best is yet to come.
"For 2012, I know we're going to be in the 30′s (of Direct Selling's list) because of everything our leaders are doing," shares Kathy. "I'm so proud to be a part of this company that's truly impacting people's lives both physically and financially."
Isagenix Co-Founder, President and CEO Jim Coover adds "We're hitting it on all cylinders and working together like never before. My advice to everyone is to take advantage of what's happening now; seize the moment and capitalize on this wave we're building. Our moment has come and our journey has just begun."
The Direct Selling News' Global 100 List's rankings take into account  annual growth, employee base, Associates and more. Take a look at the full report here.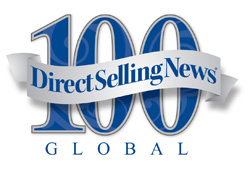 Isagenix® es la empresa N º 44 en la lista de las 100 empresas Globales de Ventas Directas para el año 2011.
Sube tres lugares del #47 ganado en 2010, Isagenix sigue en ascenso entre otras compañías de mercadeo en red en todo el mundo. Con 10 años en la industria, Isagenix ha superado en el 2012 muchos de los pasados años  en crecimiento, la Co-Fundadora y Vice Presidenta Ejecutivo de Isagenix, Kathy Coover dice que  lo mejor está por venir.
"Para el 2012, sé que estaremos entre los 30 (de la lista de Venta Directa), po todo lo que nuestros líderes están haciendo", comparte Kathy. "Estoy muy orgulloso de ser parte de esta compañía que está realmente impactando las vidas de las personas tanto física como financieramente."
El Co-Fundador, Presidente y CEO de Isagenix, Jim Coover añade: "Estamos arrancando con fuerza y trabajando juntos como nunca antes. Mi consejo para todos es tomar ventaja de lo que está sucediendo ahora, aprovechar el momento y de todo lo que estamos construyendo. Nuestro momento ha llegado y nuestro viaje acaba de empezar."
La clasificación de la lista de las 100 empresas Globales  de Ventas Directa toma en cuenta el crecimiento anual, base de empleados, Asociados y más. Eche un vistazo al informe completo aquí.