At Celebration, we announced many of the incredible benefits of the IsaBody Challenge®. We were also thrilled to introduce the 10-Year IsaBody Challenge Anniversary celebration. If you missed the big reveal, don't worry! We have all the details for you here.
IsaBody Celebrates 10 Years
We are excited to announce our yearlong commemoration of the IsaBody Challenge 10-Year Anniversary!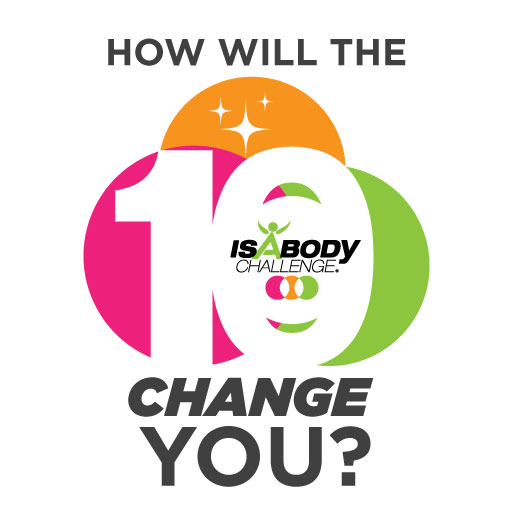 Over the next 12 months, we will be doing surprise giveaways and promotions, sharing exciting IsaBody™ news, offering cash incentives at events, and much more!
At the conclusion of this exceptional year, there will be an all-new and all-inclusive vacation for the Grand Prize Winner, all 15 Finalists, and four lucky randomly drawn Challenge participants. Will you be one of the lucky winners of the 2016 IsaBody Escape, Costa Rica vacation? Don't miss your chance to experience the weeklong, tropical getaway with rain forests and waterfalls in exotic Central America.
What is the IsaBody Challenge?
The IsaBody Challenge is a 16-week transformation Challenge. During these weeks, you commit to taking ownership of your body, your nutrition, your health, and your life. This is your opportunity to prove to yourself and everyone around you that you have the strength, dedication, and willpower to accomplish anything you set your mind to.
IsaBody has seen staggering growth since its inception in 2007. In fact, during the 2015 judging period, we achieved record numbers, as over 10,000 people took ownership of their bodies by completing the Challenge.
What Can the IsaBody Challenge Do for Me?
When you commit to not only registering for, but also to completing the IsaBody Challenge, you are committing to creating a healthy lifestyle. As a Challenge participant, you often have a greater sense of accountability. The goals you set for yourself and behaviors you establish during these weeks become a part of you. In fact, many of the participants feel so good about their new lifestyle that they continue to complete future Challenges to improve even more.
There is also an incredible support system surrounding the IsaBody Challenge. The entire IsaBody Challenge team, as well as others who have experienced the Challenge for themselves, are there to support you in achieving your goals.
What Can the IsaBody Challenge Do for Your Business?
The sense of community and support in the IsaBody Challenge is unparalleled. It's not surprising that 80 percent of the people who join Isagenix, register for the Challenge within their first 90 days, and complete the Challenge, are still with Isagenix a year later.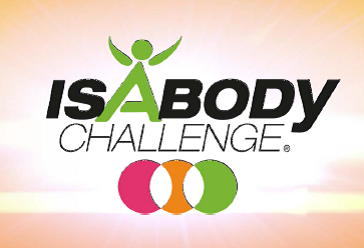 This is proof that the IsaBody Challenge doesn't just transform bodies and health, it can also help transform your business. Additionally, the average BV for a person completing the IsaBody Challenge is 209—that's over double the minimum BV required to stay Active with Isagenix.
Is There a Reward if I Complete the Challenge?
Yes! In fact, there are many rewards just for completing the Challenge! Every participant who completes the IsaBody Challenge receives a $200 product certificate, IsaBody gear, an IsaBody Challenge award, an entry into a drawing for the 2016 IsaBody Escape, Costa Rica, and the opportunity to become one of 30 Honorable Mentions, or one of the 15 Finalists onstage at 2016 Celebration!
If you become one of the 15 IsaBody Challenge Finalists, you will receive US$3,000, two tickets to an Isagenix Core 4 Event, and an all-expenses-paid trip for you and a guest to both 2016 Celebration and the 2016 IsaBody Escape, Costa Rica.
Finally, if you are the 2016 IsaBody Challenge Grand Prize Winner, you will have the opportunity to represent IsaBody and Isagenix! You will also receive US$25,000 cash, paid trips to Core 4 Events, business training, individual fitness coaching from none other than the personal trainer to the Coovers, professional photo shoots, Isagenix Gear, and an all-expenses-paid trip to the 2016 IsaBody Escape, Costa Rica!
Don't miss out on all the action! Register for your Challenge online or at the IsaBody Experience at an upcoming event. Stay tuned to IsaBodyChallenge.com, IsaFYI.com, and Isagenix social media for all the details.