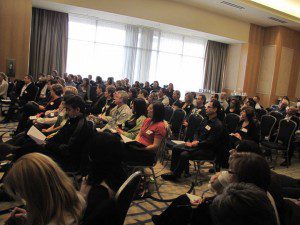 Have you ever wondered what it takes to run the perfect Isagenix® event?
We went directly to the pros to find out! From pre-event planning to on-site preparation, our Events Team keeps it simple by utilizing the right tools to create one-of-a-kind events.
And, now you have the tools to do the same! The next time it's your turn to host a seamless, Associate-run event like a Super Saturday, home party or opportunity presentation, log in to your Back Office "Resources" tab, locate the "Library" section and select "Events and Event Hosting."
There you will find:
Event Checklists
Name Tag Templates
PowerPoint Templates
Sample Agendas
Registration lists
And more!
For more events-related information, visit IsaFYI.com's "Events" page.