Did you hear that Double Product Introductory Bonuses (PIBs) and Rank Advancement Bonuses (RABs) are extended until January 2014?
Are you wondering what Double PIB'a are and how RABs work?
Lets start with a term PIBs…
A PIB is a Product Introductory Bonus that you can receive when you enroll someone with a qualified Isagenix Pak on AutoShip.
Here is an example of a PIB.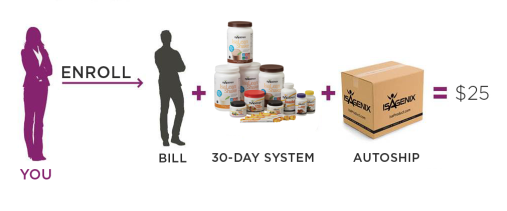 Enroll 2 people during the same commission week with a qualified system or pak and Isagenix will double the PIB!
Here is an example of Double PIB.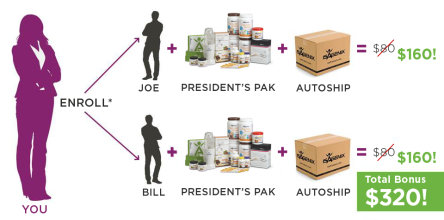 *Enrollments must be in the same commission week
What's the best way to cash in on Double PIB?
Host a Launch Party! A launch party is a great way to present Isagenix to multiple people at once.
Host your own Launch Party with our Launch Party Kit.
Once you have two new Associates enrolled (one on the right and one on the left) you will advance to a status called Consultant and receive a $50 Rank Advancement Bonus(RAB) This is also called "You + Two."
Help your team members enroll 2 people each week and advance to Consultant. By creating personally enrolled Consultants you will receive a $100 bonus for each new Consultant developed. This is "You + Two, Them + 2."


Do "You+Two, Them+2" within 30 days of enrolling in Isagenix  and you will achieve Crystal Manager status, which comes with a $250 Rank Advancement Bonus.
Continue to do "You+Two, Them+2" every month and you will build a successful business. Watch and share this video!
http://youtu.be/Ncp8Xiv52DA
For more information on how to grow your business, visit IsagenixBusiness.com