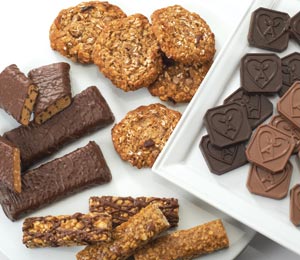 Snacking between meals is normal; we all do it! The trick is finding snacks that are healthy, tasty and ones you want to eat. Our snacks check all those boxes.
As we look to expand our snacking collection, we want to include you in the process. That's why we've created a quick, two-minute survey so you can share how you consume your favorite Isagenix snack-like products and the types of healthy snacks you would like to see us bring to market in the future.
To access the snacks survey from now until midnight September 19, log in to your Back Office and select the "Survey" button located in between "Important Alerts" and "IsaMail" on the "Home" page.
For more information on any of our tasty snacks, visit IsaFYI.com's "Products" page for more information.