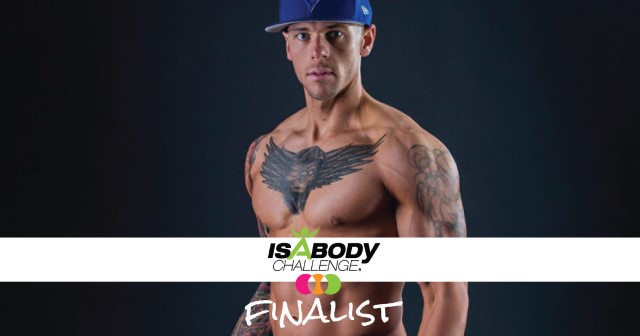 Although he had been a dedicated hockey player most of his life, Mike developed an unhealthy lifestyle around the age of 20, which prevented his promising hockey career from moving forward. By the time he turned 29, Mike had developed a number of health issues and was 40 pounds overweight.
His poor health left him with little energy. "I barely wanted to get off the couch," he says. "I was not a happy person.
During this time, Mike and his wife welcomed their daughter into the world, and Mike says, "The wheels inside my head began to spin."
A Total 180
Mike felt that because of his weight gain and health concerns, he wasn't able to be the
best father and husband he knew he could be. Fortunately, there was a light at the end of the tunnel. Following his daughter's birth, a family friend introduced him to Isagenix. He started with the 30-Day System and began his first IsaBody Challenge® shortly after.
At first, his exercise routine consisted mostly of yoga, Pilates, and stretching, but as he began to look and feel better, he was able to take his physical performance to a whole new level.
"It was a total 180," he says. "I was motivated. I went from zero to having 100 percent motivation.  It was insane."
Gaining Focus
Mike followed the 30-Day System closely and also incorporated IsaLean® PRO Shake, AMPED™ Power, AMPED Recover, Ionix® Supreme, and Isagenix Greens™ into his nutrition plan. His favorite shake combination is IsaLean PRO mixed with Ionix.
"Once I started seeing the results, it became so easy for me to get focused and go in the direction I wanted to go," he explains, "I just wanted to work as hard as I could because I knew the products worked so well. I knew that if I put in the effort, the change was going to be there."
Nutrition on the Go
Fortunately, Mike's love for the products helped him with one of the biggest obstacles during his Challenge. Mike works in the oil fields in Alberta, Canada, and his job requires him to travel often. He was concerned about maintaining his good eating habits while on the road, but the ease and convenience of Isagenix shakes and bars helped him access nutritious meal options daily.
By the end of the Challenge, Mike had released 33 pounds and 26 percent body fat.*
Building a Business
Not only is Mike a 2016 Celebration IsaBody Challenge Finalist, but he and his wife are also Isagenix Associates who have built a strong business together.  Mike's success with IsaBody™ and his use of social media to promote his weight-loss journey have helped fuel their business.
When people approach Mike about signing up for the Challenge, he tells them how important it is to find their "why." 
"There are deeper things in life than just getting ripped," he says, regarding the physical side of IsaBody. "Find what inspires you to do this."
Mike plans on continuing with IsaBody and says that it has completely changed his life and his identity. He even got back into hockey and plays on a local men's team in his town.
"The Challenge has me accepting and embracing all the great qualities I have had my entire life," he says.
*Weight loss should not be considered typical. In a study performed in 2012 by University of Illinois at Chicago researchers, subjects lost an average of 9 pounds with an average of 2 pounds of the loss from visceral fat after 30 days on an Isagenix System. The subjects also had a greater level of adherence and had more consistent weight loss from week to week compared to subjects on a traditional diet.