Experience Isagenix University (IsaU) Phoenix this October 15-17, and hear from some of the most experienced Isagenix leaders. You'll learn more about the world-class Isagenix products, hear tips on how to share the systems, develop business building knowledge, and connect with a culture like no other throughout this event.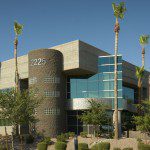 IsaU Phoenix attendees have what may be the last opportunity to tour the current home of Isagenix, and get a sneak peak of the nearly complete, future Isagenix World Headquarters! Space is limited. Find out how to reserve your spot under "Corporate Tours" on IsagenixEvents.com.
IsaU Phoenix Trainers
Jim Coover – Co-Founder and President
With more than 30 years' experience, Jim Coover is widely considered a pioneer in the weight-loss and nutrition industry. He successfully led numerous network marketing companies throughout his career, serving more than 7 million customers and exceeding $1 billion in sales. In 2001, Jim and his wife, expert network marketer Kathy, left retirement to link arms with John Anderson to co-found Isagenix in pursuit of a vision to impact world health and free people from physical and financial pain. At Isagenix, Jim has been instrumental in creating the architecture of one of the most generous, simple, and effective compensation plans in the industry.
Kathy Coover – Co-Founder and Executive Vice President
In 1990, Kathy Coover left her career as a dental hygienist in search of a way to spend more time with her family and contribute to others on a greater scale. Kathy went on to become a top earner in three separate network marketing companies, generating millions in income and helping tens of thousands of entrepreneurs achieve success.
Remaining focused on her aspirations to positively impact the lives of others, Kathy joined her husband, Jim, and together they co-founded Isagenix. They set out to build a network marketing company that would be different than all the rest, founded on integrity, passion, and collaboration.
Kathy is a nationally recognized and respected leader responsible for the most dynamic training system in the industry. Kathy has translated her personal successes into training and support systems that have helped create physical and financial freedom for countless Isagenix Associates.
Chris Harder – Isagenix Millionaire, START Ambassador, 11-Star Platinum, 9-Star Executive
Chris left his financially successful career as an executive banker in pursuit of a life of fulfillment, which he found through his dedication to his wife's Isagenix business. Surfer, world traveler, and doting husband, Chris attributes his current success and satisfaction to living and sharing what he is most passionate about on a daily basis. As a life coach, he is dedicated to traveling the world inspiring people to take action to obtain their own personal success.
Lisa DeMayo – Isagenix Millionaire, 10-Star Platinum, 12-Star Crystal Executive
Lisa is a certified life and leadership coach who enjoys raising her children while teaching others how to create their own destiny. Her goal is to build one of the biggest teams in the company and help Isagenix fulfill its vision of becoming the largest health and wellness company in the world.
Shannon Fisher – Isagenix Millionaire, 8-Star Platinum, 3-Star Crystal Executive
Shannon Fisher is a retired massage therapist and clinic owner. She launched her Isagenix business at 26 years old, and in her nine years with Isagenix, she and her husband, Chris, have co-created a team that allows their family to enjoy a six-figure income. Shannon is a certified John C. Maxwell Coach, speaker, and trainer who loves to share the joys in life through humor with her audiences. She is the mother of three amazing kids, Griffin, 7; Grace, 6; and Gabe, 5. A proven success, Shannon's mission is to provide leadership, education, and systems to assist families in living a holistically successful lifestyle.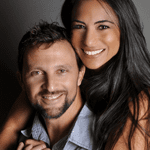 David & Angelike Norrie – 7-Star Golden Circle, 6-Star Executives
This powerhouse duo packs an educational punch with a wealth of knowledge and experience. Angelike left life as a corporate executive to become a five-time fitness cover model, 2008 Miss Bikini America, and creator of the popular lifestyle philosophy, Lady Boss Living, featured on media outlets such as NBC, ABC, and CNN. David is a certified personal trainer and celebrated fitness writer for the Miami Herald and St. Petersburg Times. These two devote their time to coaching personal development, giving back, and raising their two daughters, Ella and Phoenix.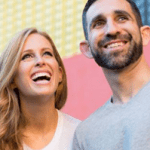 Zach & Eden Slobin – START Ambassadors, 5-Star Golden Circle, 6-Star Crystal Executives
Whether in their living room or onstage in front of thousands, Zach and Eden share solutions with those in search of physical, financial, and time freedom. Together, Zach and Eden have a powerful fusion of the knowledge, skills, and experience it takes to master success in network marketing. Individually, they offer unique insight on their areas of expertise.
Eden joined the Isagenix team after she walked away from what she thought was her "dream job" at the top of the corporate ladder. After seven years at the top, she chose to forge a different path in network marketing.
A prolific public speaker, motivator, and professional network marketer, Zach works to inspire others to take ownership of their lives to achieve and do more. As a serial entrepreneur, Zach speaks from experience on foundational principles for professional, personal, and financial success.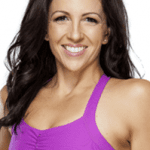 Natalie Holstlaw – 2015 IsaBody Challenge Grand Prize Winner
Before Isagenix, Natalie was an overweight, new mom who was uncomfortable in her own skin. Natalie's past experience and training as a competitive athlete was not serving her body and mind the way it had pre-baby. She accepted the IsaBody Challenge® with the goal to become the best version of herself and through back-to-back Challenges, she ended up releasing 49 pounds.* Natalie is now the active mom she's always wanted to be, and "the best version of herself."
Why Attend IsaU Phoenix?
This fun, action-packed event will include:
The Experience Isagenix presentation—free to those looking to learn more about Isagenix!
Product training, business building, and 90-Day Game Plan support
Tips for success on social media
Road to Success—open to all 1-Star Silver Circle or above Associates
Corporate leaders host an intimate leadership development training and forum to discuss topics such as compliance and the Leadership Pools and give you the opportunity to ask questions to help you take your business to the next level.
Discover how Isagenix products offer solutions to transform health and create an opportunity to achieve lifestyle and financial goals. Simply put, this is an event you don't want to miss!
Register for IsaU Phoenix
Jim and Kathy Coover will be onstage at this event. To register and find further details, go to IsagenixEvents.com.
Ranks current as of 9/24/15.
*Weight loss should not be considered typical. In a study performed in 2012 by University of Illinois at Chicago researchers, subjects lost an average of 9 pounds after 30 days on an Isagenix system. The subjects also had a greater level of adherence and had more consistent weight loss from week to week compared to subjects on a traditional diet.