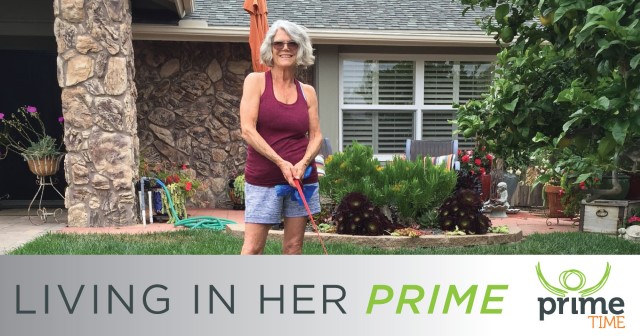 Midwestern native turned southern California transplant Jeanine joined Isagenix with the intention of reaching a healthy weight. An impromptu trip to 2015 Celebration in San Diego further sparked her interest in Isagenix and the IsaBody Challenge®.
Although she wanted to lose weight, Jeanine was hesitant to enroll in the Challenge because she thought she was too heavy. She was concerned that to successfully lose weight, she would have to lift weights at the gym.
"I really am not one of those bodybuilders!" she says.
Janine's ideal forms of exercise include walking her dog on a sunny day and being active with her three granddaughters.
Jeanine enrolled in the Challenge and has released over 50 pounds!* She believes she owes her weight loss to the accountability of the Challenge, eating healthily, and incorporating some of her favorite Isagenix products—IsaLean® Shakes and Isagenix Greens™—into her diet.
One of the reasons she changed her eating habits was because she felt she was eating too much sugar and unhealthy food. "I learned that maybe a loaf of Artisan bread and butter isn't necessarily the best thing to eat for dinner!" she says.
Living in Her Prime
Some of Jeanine's neighbors noticed her weight loss and wanted to know her secret, so she shared her story with them and others like her who wanted to lose weight and live healthier lives.
Jeanine shared her weight-loss journey and the tips she's discovered for living healthier through the new online Isagenix community called Prime Time.
Prime Time is a group of like-minded people who hope to inspire others to positively transform their lives, while building a strong sense of community.
Through Prime Time, Jeanine hopes to learn about more tools that can help older adults live longer, healthier lives. By getting involved, she has access to a closed Facebook group where she can regularly communicate with members and swap healthy living tips. She also receives email newsletters that provide valuable information about health, wellness, and healthy aging.
Protein for All Ages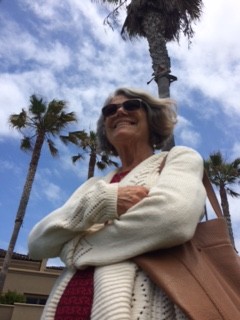 As a dedicated Isagenix product user, Jeanine was happy to learn that Isagenix can accommodate all kinds of different lifestyles, and she appreciated the solutions provided for the healthy aging category. She particularly loves the shakes, especially IsaLean PRO Shake.
Typically, athletes and bodybuilders turn to IsaLean PRO for the high protein content and the amino acids. But Jeanine quickly realized that IsaLean PRO can be extremely beneficial to people in the healthy aging category. She feels that IsaLean PRO is better for older adults because of how hard it is to maintain muscle as the body ages. With 36 grams of protein packed into each serving, IsaLean PRO helps Jeanine keep up with her granddaughters and age gracefully and healthily.
Isagenix Director of Science Communications David Despain agrees that IsaLean PRO can be beneficial for older adults.
"For older adults, IsaLean PRO really is the best option for muscle maintenance," David says. "IsaLean PRO represents our highest-protein complete meal replacement. It's what I'd recommend to my own parents and grandparents, in combination with daily physical activity," he says.
Creating Community
Through Facebook and the Prime Time group, Jeanine continues to build connections. She says if anyone comes to her wanting to lose weight and live healthier, she shares her story with them, because she knows others will be able to relate to her no matter their age.
To enroll in Prime Time, visit NowIsPrimeTime.com, or email your questions to PrimeTime@IsagenixCorp.com. If you are interested in the IsaBody Challenge, review the Rules on IsaBodyChallenge.com, and register for your own Challenge under "Contests and Promotions" in your Back Office. While you can register at any time, the deadline to be eligible for the Top Achievers judging period is November 8.
"I think age brings with it a little bit of understanding and wisdom," she says.
For more information about Prime Time, visit NowIsPrimeTime.com, and check out the Prime Time blog.
*Weight loss should not be considered typical. In a study performed in 2012 by University of Illinois at Chicago researchers, subjects lost an average of 9 pounds with an average of 2 pounds of the loss from visceral fat after 30 days on an Isagenix System. The subjects also had a greater level of adherence and had more consistent weight loss from week to week compared to subjects on a traditional diet.