Isagenix would like to wish you and all of our Isagenix family in Canada a happy Thanksgiving. The holiday season is all about giving thanks, spending time with loved ones, creating new memories, and bonding over great food.
In addition to the turkey, stuffing, and incredible trimmings that will line your beautifully decorated table, be sure to share a few of your favorite Isagenix products with your guests. A popular fall favorite that goes perfectly with any Thanksgiving feast is our creamy Butternut Squash IsaLean® Soup. Served as an appetizer or side dish, this warm, hearty (and good for you!) option is a great way to indulge without all that extra holiday guilt.
For dessert, switch things up with this delicious Peach Cobbler Shake.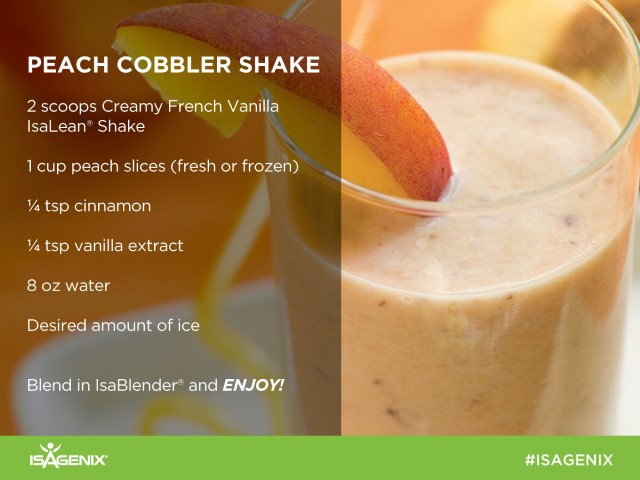 Post-Holiday Reboot
Whether you overindulged in one too many helpings or doubled up on dessert, Natural Rich Berry Cleanse for Life® will help restore your body's natural balance. Here's a refreshing recipe!