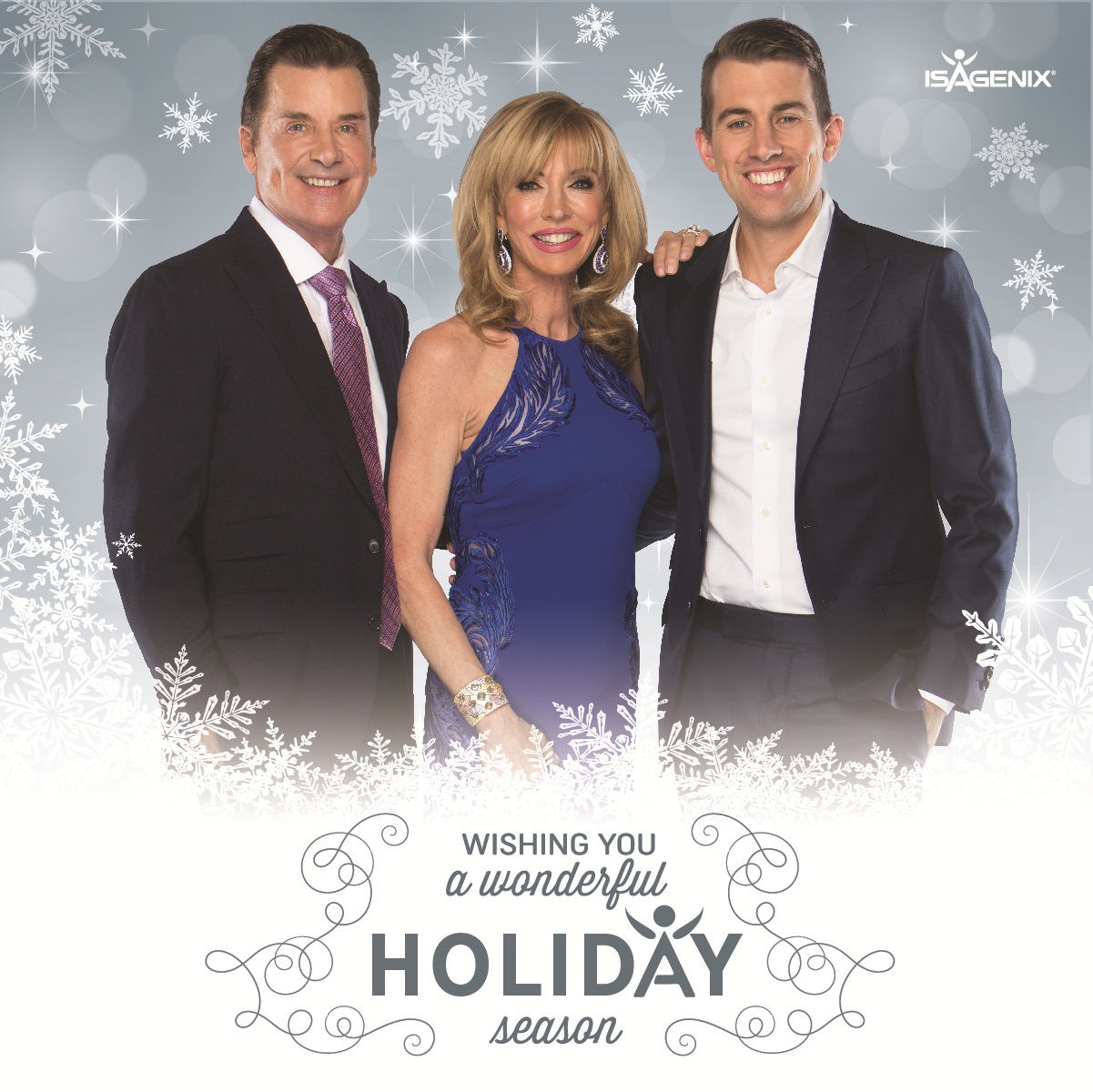 From all of us at Isagenix World Headquarters, we wish you and your family a happy, healthy holiday.
This has truly been an unforgettable year, and we enjoyed spending every moment with you. As we reflect back, we are humbled by the thousands of families across the world we helped to achieve physical and financial health – all of which was made possible by you.
As we look toward a bright and prosperous new year, we can't wait to share our no-compromise products with even more Customers. We invite you to join us as we embark on another year of impacting world health and freeing people from physical and financial pain, and in the process, creating the largest health and wellness company in the world.
Wishing you a season of joy as we look forward to our continued success in 2017.
Together, We Are Isagenix!
Jim, Kathy, and Erik