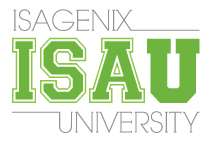 Fall in love with Phoenix this October and enjoy a free gift for a limited time!
Isagenix® University is coming to Phoenix, October 25-27, and it's an event you don't want to miss. Meet the Field Advisory Board, the top leaders who represent you, and discover how you can achieve powerful success in your business just like them! And, find out more about our new "You+ 2, Them+2″ formula that makes getting your products paid for a cinch.
Plus, if you haven't been to IsaU in a while, you're missing out on a few exciting new additions. Play the new "IsaMillionaire" game for your chance to win cash prizes; enjoy money-saving deals on new products in the World of Isagenix Store; have fun with like-minded Isagenix fans during after-hours outings.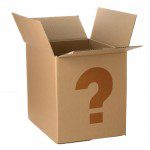 Need one more reason to grab your ticket right away? Register in your Back Office "Orders" section by Sunday, September 30 and you'll receive a FREE gift when you arrive at event registration! Simply log in to your Back Office, select the "Orders" section, then "View & Manage Events," then "Company Events" and "University" to secure yours today!
Isagenix has the health and wealth solutions to fit your needs and IsaU is your starting point for fun and success. Time is running out and this event will sell out.
Here's the flyer with more details. Be sure to share it with your team members!
 Event Details
Location
Sheraton Phoenix Downtown
340 North 3rd Street
Phoenix, AZ 85004, US
Schedule
Thursday, October 25, 2012: Opportunity Meeting 7:30 p.m. – 9 p.m. (Free to everyone)
Friday, October 26, 2012: General Session 8:30 a.m. – 6:00 p.m. (Lunch on your own – IsaLean® Bars will be provided)
Saturday, October 27, 2012: General Session 9 a.m. – 6:30 p.m. (Lunch will be provided)
Sunday, October 28, 2012: 2 Star & Above Training 8:30 a.m. – 1:30 p.m.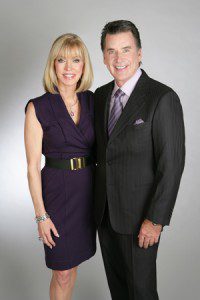 Corporate Trainers
Jim & Kathy Coover – Isagenix Co-Founders
Travis Garza – Vice President of Sales
Mac Larsen – Director of Sales
Erik Coover – Director of Field Development
Brian Anderson – Director of Training
Lead Trainers
Jimmy S. – 18 Star Platinum & Isagenix Millionaire, #1 Income Earner
Jay B. – 9 Star Platinum & Isagenix Millionaire
Suzan H. – 5 Star Golden Circle & Isagenix Millionaire
Ellen G. – 7 Star Golden Circle & Isagenix Millionaire
Jani E. – 5 Star Golden Circle
Mike D. – 5 Star Golden Circle
Dr. Michael C. – Sports Nutrition & Anti-Aging Expert, Best Selling Author