Team Isagenix is home to hundreds of athletes who have committed to changing their lives with Isagenix. These athletes know that as part of a team, they can help more people reach higher levels of performance than they could alone. Through competition and business-building support, Team Isagenix offers inspiration and encouragement for all. The members of this team inspire more and more athletes to join every month.
See why some of our newest Team Isagenix athletes have joined the squad.
Matt Lehr
Retired Center for the National Football League (NFL)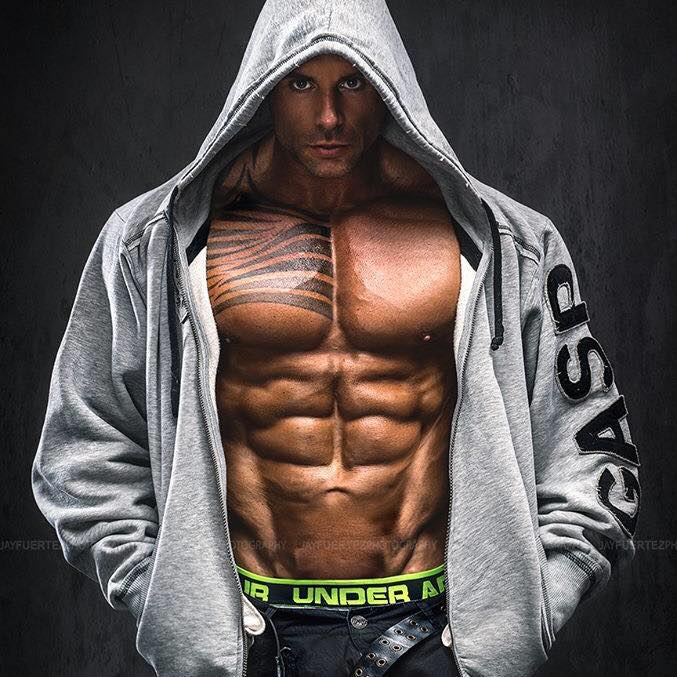 Matt was drafted in the fifth round of the 2001 NFL draft by the Dallas Cowboys, where he played for four years. He later spent two years with the Atlanta Falcons and one year each with the Tampa Bay Buccaneers and the New Orleans Saints. Matt is now a National Level Bodybuilder and is striving to achieve his pro card with the International Federation of Bodybuilding and Fitness (IFBB).
"Team Isagenix helps athletes find a path and new direction while giving them a team to lean on," says Matt. "This program brings credibility to the products and the company because we are not only athletes but also business owners. We're not getting paid to represent the company; we do it because we believe in the products."
Matt's Favorite Products: IsaPro®, Ionix® Supreme, and IsaGenesis®.
Chris Lupo
Strength and Conditioning Coach and Personal Trainer
Chris earned his bachelor's in exercise physiology from the University of Massachusetts, Boston, in 1996 and has been a personal trainer and strength and conditioning coach for over 20 years. In 2009, he and his wife Lisa opened a CrossFit gym in Bozeman, Montana. The couple sold their gym in 2014 and recently relocated to Gilbert, Arizona, where Chris continues to coach and train.
"My wife and I are totally in line with the Isagenix vision and believe wholeheartedly in the nutrition and the profession of network marketing," says Chris. "With my background, Team Isagenix seemed like the perfect fit. We saw it as an opportunity to elevate what we were already doing and a great way to reach more people, impact more lives, and build our team."
Chris's Favorite Exercise: Trap bar deadlifts, as they require less sheer force on the spine compared to Olympic bar conventional deadlifts.
Renea Perez
Certified Personal Trainer and Nationally Qualified Bikini Masters Competitor
Renea is an International Sports Sciences Association (ISSA) certified personal trainer and owner of The Bod Squad, an all-women's personal training studio in South Texas. She has competed in four National Physique Committee (NPC) bikini shows and has completed two marathons and six half marathons.
"Fellowship and community are so important in the fitness world. We all push ourselves and others daily, so finding motivation in each other is amazing," says Renea. "People love being a part of something they believe in, and Team Isagenix does that."
Mike Ford
Coach and CrossFit Athlete
Mike has been training and teaching fitness for over 30 years and practicing martial arts for 25 years. He has competed in numerous running and biking races and has owned a CrossFit gym in Oregon with his wife since 2008. Mike competed at the World CrossFit Games in 2012, 2013, and 2014 and plans to compete in the Master 50-54 Division at the 2017 CrossFit Games.
"You don't have to be a competitor to benefit from Team Isagenix," says Mike. "This program is a great way to show what can be done with the products, from weight loss to energy to muscle gain. Whether you're an athlete or not, you need great nutrition to have a good quality of life, and with Isagenix, the proof is in the pudding."
Mike's Training Tip: If you are looking to lose fat and build lean muscle mass, try doing short, high-intensity work with good recovery time in between. All skill levels can do three to five working sets that are anywhere from 45-90 seconds of work, followed by three to five minutes of rest. Give it your all, recover, and repeat.
Jessica Ventoza
Head Softball Coach, California State University
Jessica's collegiate softball career started in 2006. From there, she became a member of the 2009 NCAA Championship team as an infielder at the University of Washington, where she is also a member of the Hall of Fame. Jessica began coaching after graduating with her bachelor's degree in sociology and her master's in education and is now in her second year as Head Softball Coach at California State University.
"Isagenix has helped my training in so many ways. It gives me the nutrition I need to stay energized during workouts and to be on the field with my team," says Jessica. "As a coach, I am constantly traveling, and Isagenix makes making healthy decisions convenient and easy even when I'm on the road."
Jessica's Training Tip: Learn to love the process of getting where you want to be. Making your training fun, challenging, and exciting keeps you motivated.
Richard Beard
Tennis Professional
Richard is U.S. Professional Tennis Association (USPTA) certified and currently works as a Programs and Development Manager and Head Tennis Professional at The Flying Horse, a private country club in Colorado. Prior to his current position, Richard played college tennis at the University of Colorado, playing on the professional circuit following graduation.
"I have been using the Isagenix products off and on for years but decided to fully commit this last summer," says Richard. "It's one of the best decisions I've made, and I am so honored to be a part of a team that supports the products that have already done so much for me."
Richard's Training Tip: Rather than focusing on only traditional workouts in the gym, try a full-body workout. Richard enjoys Pilates in the studio at The Flying Horse. "Doing a full-body workout with Pilates has a made a huge difference in my performance and longevity!"
Nicole Stratychuk
Fourth Degree International Taekwondo Federation (ITF) Black Belt and International Competitor
Nicole began practicing and competing in taekwondo at a young age and worked her way up to black belt by age 14. She attended her first World Championships at the age of 15, and though she didn't place, she knew she would return. Nicole later attended the 2002 World Championships in Ponce, Puerto Rico, where she became the World Champion for Women's Second Degree Black Belt Patterns. After having their son, Nicole returned to the competition scene and will compete in Budapest, Hungary, for the ITF World Cup in October 2016.
"I decided to join Team Isagenix, because as athletes, we know the importance of a team! I may be an expert in taekwondo and general fitness, but it would be great to talk to an Isagenix athlete who plays football or hockey if I have a client who is trying to improve performance in those sports," says Nicole.
Nicole's Favorite Products: Ionix Supreme, AMPED™ Power and Recover, and IsaLean PRO Shake. "I chose Isagenix for the AMPED performance line," says Nicole. "These products have allowed me to train hard and make all of my workouts count."
You don't have to be an athlete to benefit from this amazing group of Associates. Stay tuned to TeamIsagenix.com for the latest news and updates.
If you're interested in being a part of Team Isagenix, see if you have what it takes to join this incredible crew.